Social Media Marketing With The Right Digital Agency
BUILD BRAND AWARENESS AND ESTABLISH A STRONG ONLINE REPUTATION THROUGH SOCIAL MEDIA MARKETING.


Social media advertising allows companies to generate leads, drive sales, create brand advocates, and reach millions of potential customers by capitalising on the power of an engaged online community. As a business owner, it is essential that you use social media platforms such as Facebook, Instagram, TikTok and LinkedIn to market your company online.

To stand out from the crowd in today's social advertising, you need to be strategic in your online efforts. A consistent, well-thought-out social media strategy designed to complement your business goals will help you build a strong online presence and attract new customers. Here at Surge, we can help your business achieve just that.

Many companies struggle in their first year, however, the right marketing strategy can help increase revenue significantly. As a social media marketing agency in Middlesbrough, we offer industry-leading customer service and maximise your return on ad spend (ROAS). With our help, you can achieve real business results while understanding all of the advertising options available to you through social media. Using targeted ads and high-quality content, we can help you guide potential new customers to your website as well as engage existing customers.

Maintaining a social media presence is a great way to build relationships with your customers, promote your company and its culture, and market products online. We have the knowledge and expertise to help you achieve your business goals with excellent social media marketing. We have a deep understanding of each social channel and how to use it in a business context. We will tailor a strategy to suit your needs and give you the best results possible.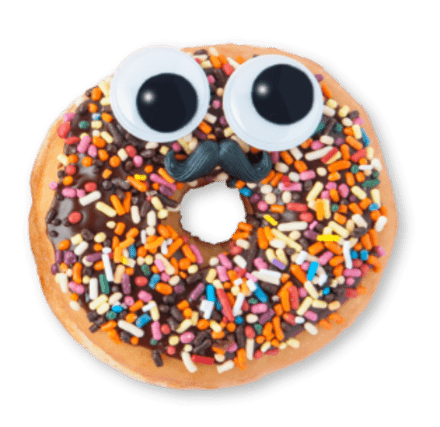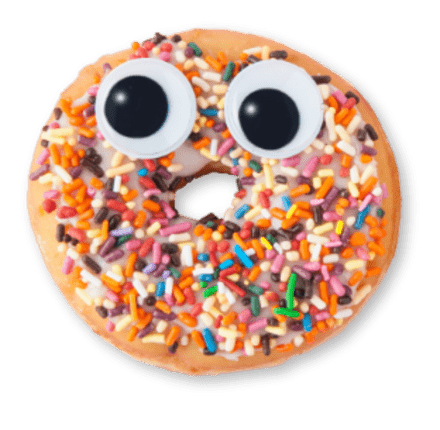 CREATING HIGHLY TARGETED AND EFFECTIVE SOCIAL MEDIA CAMPAIGNS DESIGNED TO DELIVER TANGIBLE RESULTS AND ROI FOR OUR CLIENTS.
Surge is a full service social media agency based in Middlesbrough, specialising in developing and implementing comprehensive advertising campaigns for businesses of all sizes. Our team is made up of specialists in digital marketing, web design, search engine optimisation, public relations, graphic design, pay-per-click and social media management. We partner with brands, organisations and large corporations to provide customised solutions that meet their needs at every stage of development, from developing a new website and implementing search engine optimisation strategies to creating long-term growth plans and managing social media accounts.
We'll be with you every step of the way - our planning and implementation of strategies and monthly reporting means that you can focus on what matters most: running your business successfully.
Our proficient social media specialists, with extensive experience, are committed to delivering exceptional solutions tailored to your business requirements. We will create a variety of high-quality, bespoke marketing campaigns designed to increase traffic to your website, drive sales and increase engagement with potential clients. We will develop and implement advertising campaigns for your business that create a lasting impression with a consistent message relevant to your target audience. Our strategies will increase repeat purchases and website clicks by promoting your brand across multiple social media platforms.

Consistency is key when it comes to social media marketing, and our team of seasoned experts understands this. With our comprehensive management services, your accounts will receive regular attention, resulting in unique and captivating content. Our in-depth knowledge of the importance of social media marketing and our mastery of each platform's unique strengths, means we can craft viral-worthy content that drives business growth. Let us handle your social media, so you can focus on what you do best.

The first step to creating an effective social media campaign is knowing your audience. When developing a social media advertising strategy for your business, we will discuss your goals and determine where your target audience spends its time online. We will research the networks where they can be found most frequently.
Let's take a look at a couple of the most popular social media advertising platforms: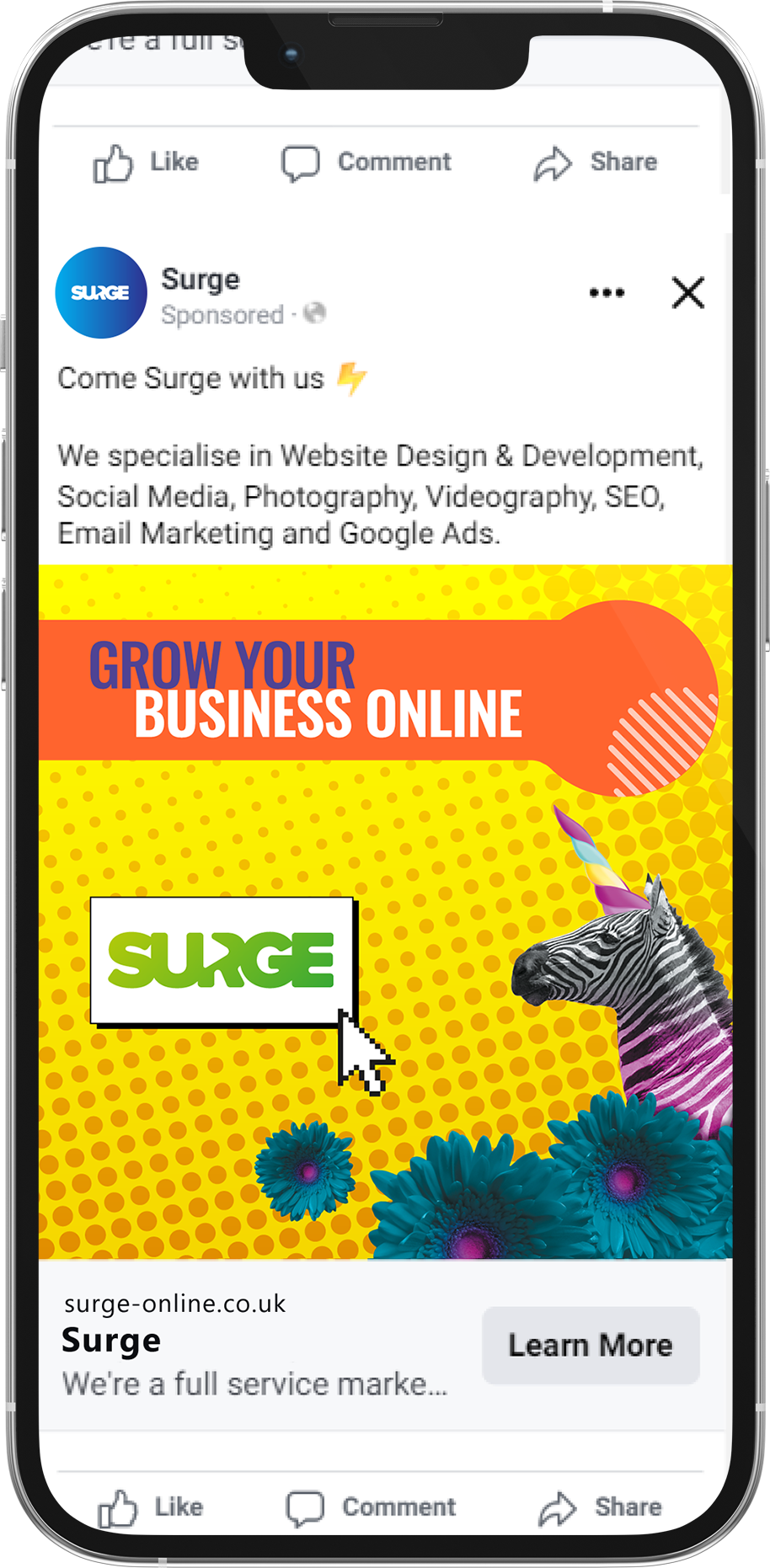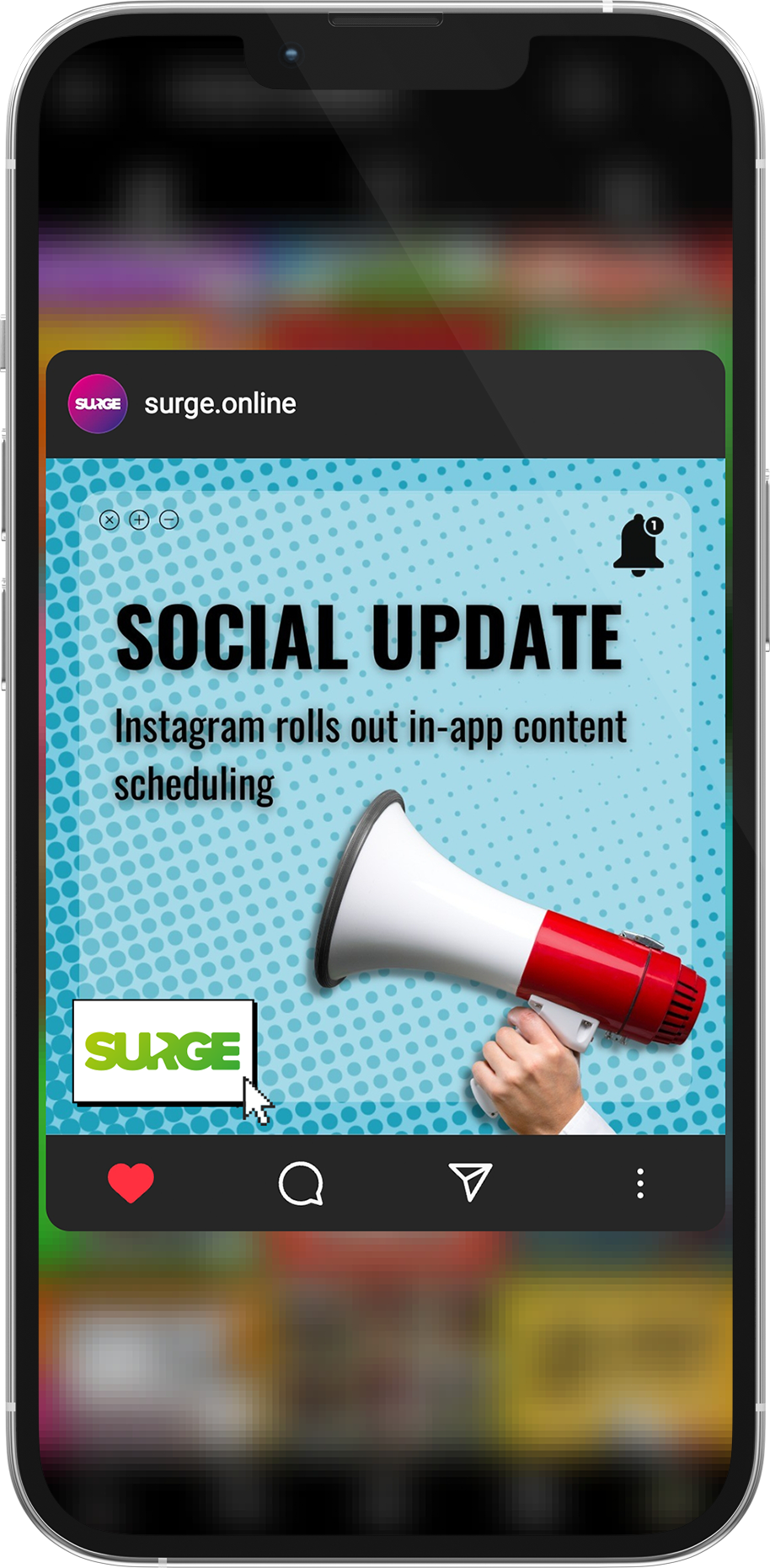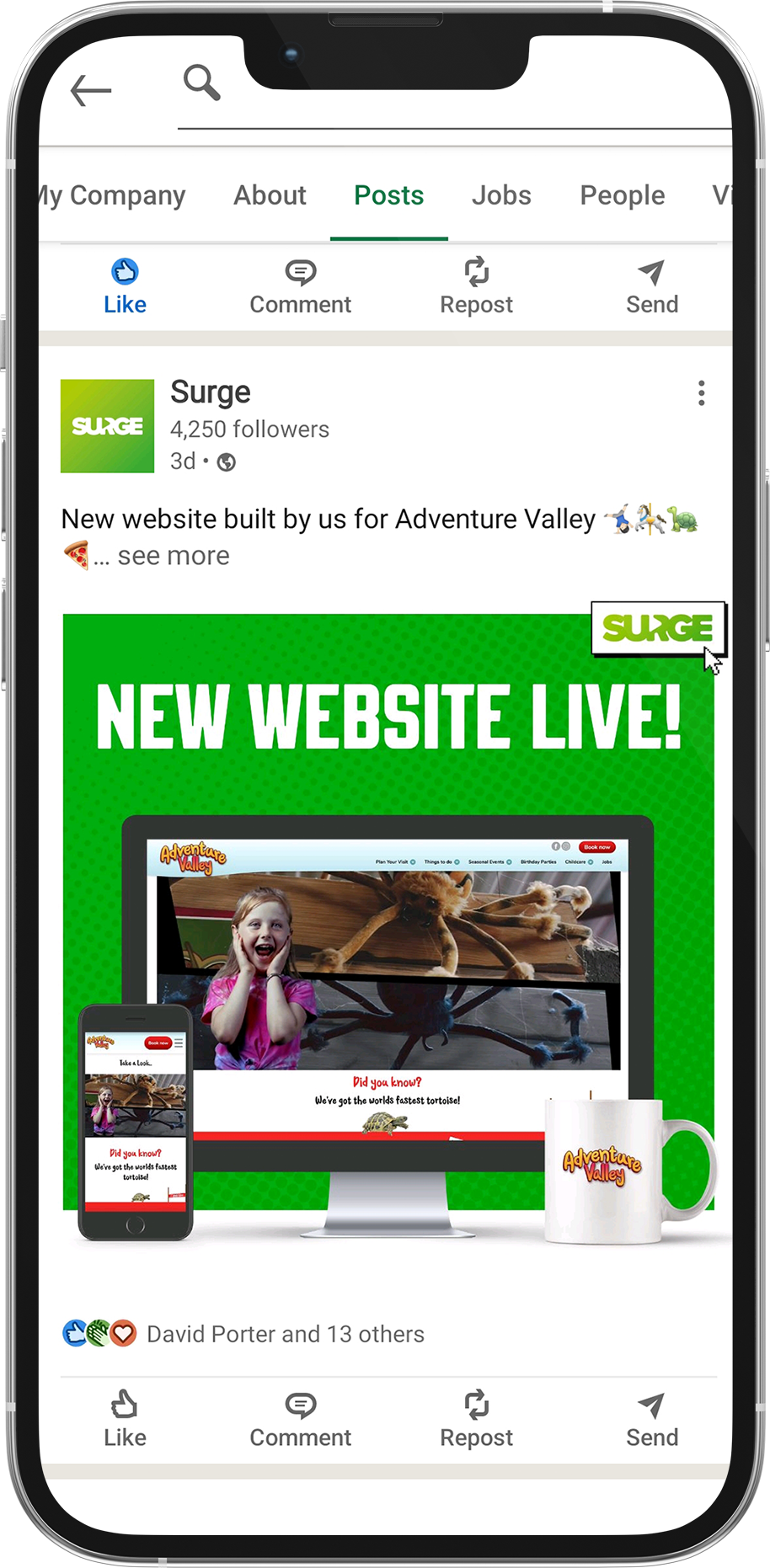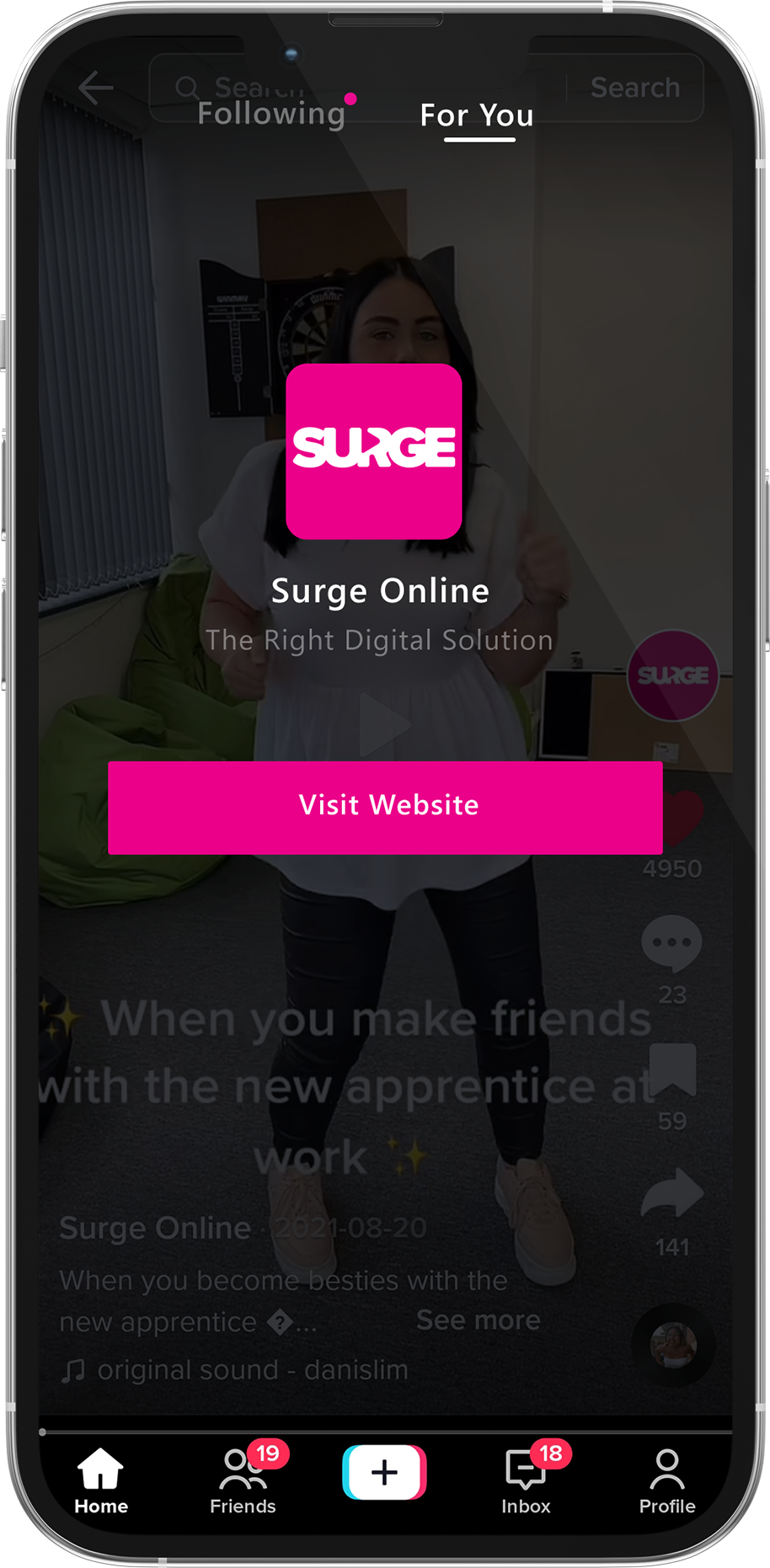 Facebook Advertising:
Boasting over two billion daily users, Facebook is a behemoth in the social media world. A strong presence on this platform amplifies your brand's online visibility and recognition. However, achieving success with Facebook ads requires a strategic approach. Proper setup, optimisation for maximum conversions, and diligent measurement of results are all crucial elements for ensuring a worthwhile investment. Our experts are here to execute powerful Facebook ad campaigns.

As a premier Facebook advertising agency, we specialise in crafting advertisements that captivate and resonate with your intended audience. Our objective is to ensure your message reaches the right people at the right time, fostering sales and building lasting relationships with your followers. This not only drives conversions but also strengthens your reach organically as your community shares your content with their network. Let us help you connect and grow your brand through the power of Facebook advertising.

Facebook advertising offers unparalleled targeting capabilities, enabling businesses to reach their desired demographics, interests and locations. Surge leverages a variety of technologies to connect with your ideal customers and effectively communicate your company's offerings, products, services and upcoming events. The tracking features on Facebook allow us to optimise campaigns based on data-driven insights, leading to increased sales and a more impactful return on investment. Partner with us to harness the full potential of Facebook advertising for your business.
Instagram Advertising:
With over one billion active users, Instagram reigns supreme as the world's premier social network for photo and video sharing. Its highly engaged audience responds well to visually appealing content, making it an optimal platform for businesses to showcase their brand, products, and services. Utilising tools such as dynamic product ads, reels, stories, and posts, Instagram presents a unique opportunity to build strong connections with customers and drive product sales. Let us help you tap into the power of this dynamic platform.

As an Instagram advertising agency, we create custom Instagram advertising campaigns tailored to your needs that will help grow your business on the platform. We'll start by getting an idea of what you want to achieve through the campaign and finding ways we can optimise results based on those goals. Once we have an idea of what you want from the campaign, what kind of budget you're working with, and the types of results you'd like to see, we'll work together in creating an effective plan that will help reach those goals further.

Instagram provides a rich and interactive environment for businesses to connect with potential customers. Through targeted hashtags and keywords, we can reach users based on their interests and location. Our team leverages the platform's dynamic content and engagement-driven features to create compelling ads that foster strong connections, drive sales, and increase website traffic. Maximise your reach and engagement on Instagram with our expert advertising services.
LinkedIn Advertising:
LinkedIn is an excellent advertising tool for businesses looking to target highly specific audiences. With over 550 million users, LinkedIn allows businesses to connect with potential customers and clients through lead generation. Businesses can utilise various types of advertising on the platform, including sponsored updates that appear in the news feeds of targeted users based on their interests and sponsored InMail messages sent directly to recipients as an email attachment. Both options allow you to target specific user groups based on their demographic information or job title.

As a LinkedIn advertising agency, we monitor business campaigns on a weekly basis, analysing results to make data-driven decisions that improve performance and refine our campaigns to continually increase engagement. Our team of experienced social media specialists have helped many businesses like yours to achieve their marketing goals and give you the best ROI possible.

LinkedIn advertising allows businesses to promote their product or service on the platform, as well as engage with their followers and potential clients. LinkedIn is different from other social media sites in that it focuses on the people behind the brand rather than just the product itself. This can be great for making professional connections and giving potential clients an introduction to your brand's ethos.
TikTok Advertising:
TikTok is a video-sharing platform that has gained popularity with young audiences worldwide. The network has an estimated one billion users monthly, and is considered effective for engaging Gen Z and millennial audiences. TikTok offers businesses the opportunity to create and share engaging video content, as well as research trending content which can be targeted towards their audience.

As a TikTok advertising agency, we create engaging content, conduct trend research, and advertise on TikTok through paid ads. We help brands reach their target audience by creating branded content that resonates with them through our influencer marketing team. We also help brands advertise their products on the platform by using hashtags and targeting specific audiences in different locations.

TikTok's advertising platform is streamlined and intuitive. The ad management dashboard allows businesses to create or edit their ads, manage their campaigns and monitor performance metrics like impressions, click-through rates and more. There are also no minimum budget requirements for advertising on TikTok.

With TikTok's algorithm prioritising new and unique content, we can capitalise on the platform's potential for virality by creating engaging and shareable content. TikTok also offers a suite of creative tools and features such as filters, effects, and music, which can help brands enhance their content and make it more visually appealing to their audience.
Results you can expect when you work with Surge
Social media marketing is a powerful tool that businesses can use to establish a direct and personal connection with their customers. As a social media marketing agency, we recognise the importance of leveraging social media platforms to promote your business and build your brand's online presence. From increased brand awareness to higher engagement rates and improved customer loyalty, there are numerous benefits to utilising social media as part of your marketing strategy. When partnering with us, you can expect a tailored approach to social media marketing that is customized to meet your business needs and objectives. We take a data-driven approach to social media marketing, leveraging analytics and insights to optimise your social media campaigns and deliver measurable results.
Building Brand Identity

Brand awareness is crucial to success. It's not just about the number of people who see your brand, it's about how many people actually recognise it and associate it with your business. Social media marketing can help your business build its brand by increasing your exposure to a larger audience. Each social media platform offers a variety of ways to build your company's identity and increase brand awareness, creating more engagement and leading to higher levels of interaction with followers. Each platform offers direct and indirect lines of communication, which can be used to network, gather feedback, hold discussions with followers and ultimately lead to more sales/clicks.
Engagement Adverts

As a full-service agency, our team of social media experts will develop a customised social media strategy designed to elevate and expand your brand's visibility. As our specialists engage with your target audiences on social media platforms and create relevant ads designed for user's feeds, your business will reach more people in your industry, build credibility and boost your brand's visibility—leading to an increased engagement with customers and stronger relationships with them.
Driving Website Traffic & Sales

When used effectively and appropriately, social media can be a powerful tool for increasing traffic to your website and sales of a product. Social media platforms such as Instagram and Facebook offer features like Instagram/Facebook shops, messaging capabilities, call-to-action buttons on profiles, and appointment booking abilities that help you generate leads and conversions. With a traffic-based campaign, we'll send your target audiences to your website, app, services page, etc.
Highly Targeted Adverts

The effectiveness of social media marketing lies in its ability to target specific demographics and create promotional campaigns based on user's interests. We will use this strategy to create highly targeted and engaging advertisements that will reach out to potential customers with products or services that are relevant to them.
Measured Statistics

Social media marketing is simple to measure. You can track the number of clicks on your ads, the number of leads generated, and even the number of sales that resulted from your social media campaign. The numbers tell you how effective each piece of content was and where you might want to spend more time and money in the future. You can also track how many likes each post has received and the number of followers gained during a campaign period. These insights will help determine how future campaigns can be managed by comparing previous results against your goals.
Growing your Target Audience
Our digital marketing team can build audiences for your business that are tailored to your target customer's interests and preferences, based on age, gender, location and other factors. Here's a list of the ways we can help your business establish itself and grow online by your target audience.

Using Facebook Pixel, our teams can track user actions on your website. This allows us to reach people who have visited your site and show them more of the content that they enjoyed.

Lookalike audiences let us target people who look like your website visitors based on their online behaviour. For example, if we find that a large number of our users are aged between 25-35 and have an interest in travel, we can target other people in this age group who also share these interests.

Engaged users means we can target people who already love your brand to ensure they see new posts. To create an engaged audience, we will analyse data from your website and use it to create a custom audience which reflects the interests of your most loyal customers.

Customer lists allow us to embed GDPR-compliant contact lists into Facebook and target them with adverts. This is particularly useful for businesses with a large customer base because it allows them to target specific groups using customer information without having access to any personal data or private information about those individuals.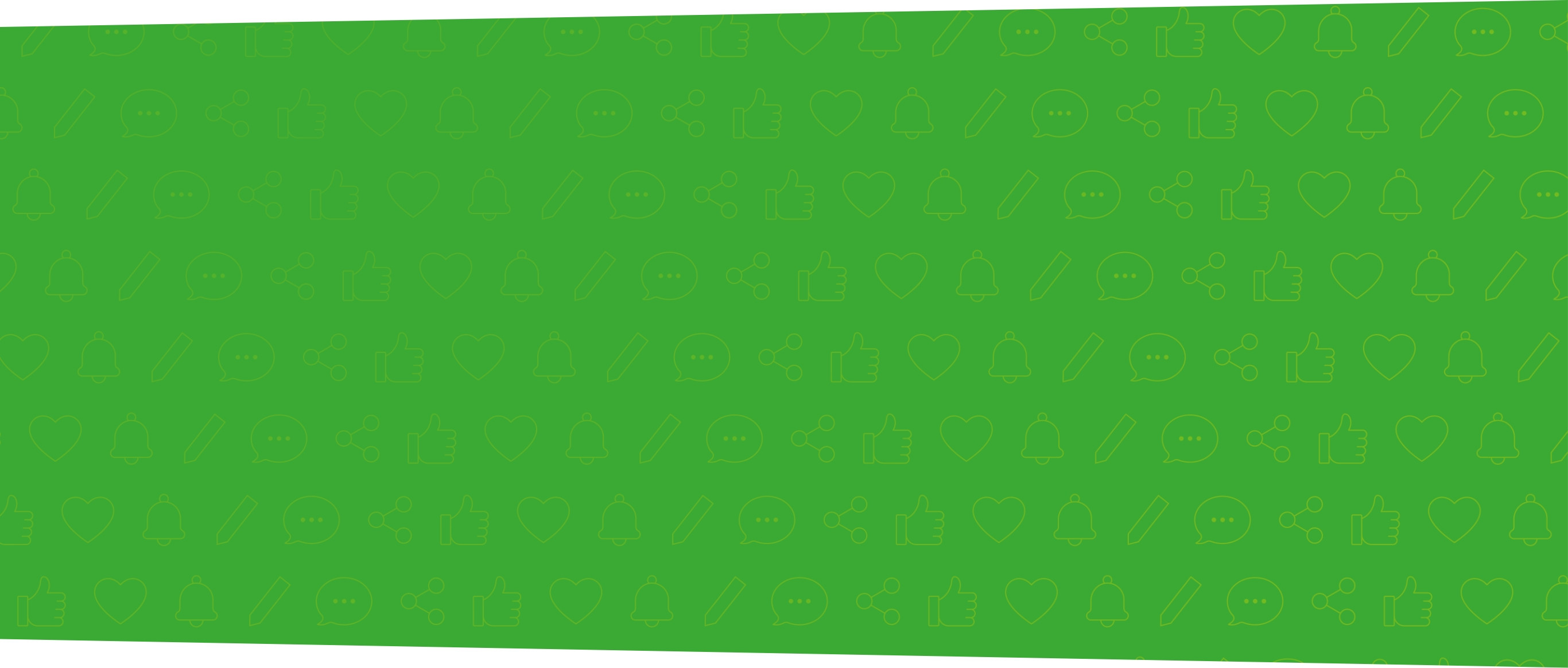 HOW DOES OUR SOCIAL MEDIA AGENCY SOUND?
ONE QUICK CALL IS ALL IT TAKES TO KICKSTART YOUR JOURNEY TO INCREASED REVENUE.
CALL NOW
Frequently Asked Questions
What is social media advertising?
Social advertising refers to the practice of promoting a product, service, or brand through paid advertising on social media platforms. Social advertising allows businesses to create ads that are targeted to specific audiences based on demographics, interests, behaviours, and more.

Social advertising can take many forms, including:

Sponsored posts: These are posts that are paid for by a business and appear in the news feed of a user. They often look similar to organic posts and can include text, images, and videos.

Sponsored stories: These are posts that highlight a user's engagement with a brand, such as liking a page or checking into a location.

Promoted accounts: These are ads that promote a brand's social media account and encourage users to follow it.

Promoted hashtags: These are ads that promote a brand's hashtag and encourage users to use it in their own posts.

Video ads: These are ads that use video format to promote a product, service or brand.

Carousel ads: These are ads that allow businesses to include multiple images or videos in a single ad, which can be scrolled through by the user.

Social advertising can be a powerful way for businesses to reach a targeted audience and drive conversions. It allows businesses to reach users where they spend a lot of their time and engage with them in a way that feels natural and authentic. Additionally, social advertising can also help businesses to create brand awareness and increase visibility among their target audience.
What about the Apple iPhone iOS14.5 update?
In January 2021, Apple released iOS14.5, a software update for the iPhone that made it so apps couldn't track a user's mobile behaviour without the user opting in. Prior to this update, behavioural tracking on iPhones was activated by default, allowing marketers to use that data for creating dynamic and relevant advertisements. Many businesses and marketing agencies are worried about this update changing the landscape for paid advertising, but at Surge, we have prepared many avenues for tackling any challenge. From retargeting ads to using CRM data, our full service digital marketing agency has a solution to every problem.
What is paid social media advertising?
Paid social media marketing is advertising on social networks like Facebook, Instagram, LinkedIn and TikTok. It's very similar to other forms of digital advertising but with an important distinction: you pay for it. Using paid social media marketing gives businesses more control over their message than relying on organic posts or influencers because they're able to choose specific demographics based on age range, location or interests that will receive their ads as well as when those ads appear.
How do I get started with my own social media business account?
The most popular social media platforms are Facebook, Twitter, LinkedIn, Instagram, TikTok and YouTube. Each platform has its own distinct audience and content type; for example, YouTube optimises long-form video content according to its algorithm, and TikTok prefers short, snappy content for its feed. The best approach is to create a presence on each of these platforms, but don't try to be everywhere at once. Pick one or two social media platforms that best fit your business goals and stick with them.

Start creating content for your business by posting general lifestyle content that's relevant to your audience such as pictures of your company's team members or office space, photos of new products or services, videos showcasing behind-the-scenes action at the office or photos from events or trade shows, etc.

As you start to gain followers, you will have more opportunities to engage and start conversations with your audience. By engaging with customers in this way, they feel more connected with your brand and are more likely to share content created by you on other social networks, which may lead them back to your website where they can learn more about your products or services.
How do you measure the success of a social media campaign?
Our professional social media team will analyse the metrics of your social media platform, including engagement rates, follower growth rates, awareness of your brand, reach or audience size, leads generated, conversions or sales, and website traffic to determine the success of your campaign. Depending on your goals and desired outcomes for your campaign, we will calculate and compare the success of your social media campaign by looking at these factors. We will then create quality, engaging content related to your demographics based on that data.
Is TikTok a good marketing tool for my business?
TikTok is a versatile marketing tool, especially when targeting Gen Z and Millennial audiences. TikTok can be used for branded hashtag campaigns, influencer campaigns, and many other marketing initiatives. Businesses can create content in short-form videos, with easy-to-digest clips that explain what your business does and the benefits of your product or services. TikTok's popularity has made it one of the most powerful social media platforms. Therefore, it's important for businesses to create content that will resonate with this audience.
What are boosted posts/ads on Facebook?
Facebook offers several types of advertising services to help you reach the right audience for your business. The most common type is called a 'boosted post,' which appears in a user's newsfeed as an advertisement targeted at their specific interests and demographic information. When someone clicks on this ad, they will be directed to a website or a landing page that best aligns with the content they were viewing when they clicked on the ad.
What are Instagram Reels?
Instagram Reels are short videos designed to help you bring your brand to life. You can use them to offer a behind-the-scenes tour of your company, or show how your product is made. You can add effects and transitions, tag products from your catalogue, showcase paid partnerships, and more. Reels are an engaging way to create a campaign for a specific target customer or expand on an Instagram story's product or service focus.
What are Instagram Stories?
Instagram Stories are short videos and photos that allow you to broadcast what your business is doing right now, in a more informal way than a traditional Instagram post. They can include behind-the-scenes clips or live video broadcasts, product graphics, or slideshows with text overlays. You can also create 'Highlights'—which are basically collections of your stories that are saved for 24 hours on your profile page.
What is Creator Studio?
Since 2016, Facebook and Instagram have worked together to offer businesses a better and more seamless way to create quality content, engage with their audience, and grow their online presence. In 2018, Facebook's Creator Studio was launched as part of this effort. Facebook Creator Studio is a tool that businesses can use to manage their content and community across their Facebook and Instagram pages. The analytics Facebook offers help businesses determine how well their content performs. The platform was designed to give businesses a single place to manage their Facebook and Instagram social media efforts in one place.
What is Facebook Business Manager?
Facebook Business Manager is an application that allows social media experts to manage multiple Facebook accounts from a single dashboard. With Facebook Business Manager, our digital marketing agency can create ads for clients, schedule posts, view reports and more. Our social teams will ask our clients if they can manage their Facebook and Instagram accounts through Facebook Business Manager.
What is organic social media advertising?
Organic social media advertising is a form of marketing that takes advantage of the free organic reach that social media platforms offer to brands and businesses. Organic social media advertising enables brands to reach consumers without having to pay for clicks or views, but their content still spreads among potential customers. This type of advertisement can help businesses connect with more people so they can promote their products, services, events and more.
What's the key to TikTok success?
Looking for success on TikTok? Then you need to know how the algorithm works. There are many factors that determine whether your content ends up on users' 'For You Page'. The average TikTok user spends 52 minutes a day on the app—that's a lot of time for your brand to engage with your audience. When planning a TikTok campaign, it's important to consider many factors: who is your target audience? What is your brand? What is the purpose behind TikTok? By answering these questions, we will be able to build a trending TikTok campaign for your business in no time.
Which social media channel is best for my business?
When you're looking to market your company or brand, deciding which social media channel to use can seem like a daunting task. But it shouldn't be — we're here to help you figure out where your target market spends its time online and how you can reach more customers, convert more leads, and boost sales. We will audit your business and work with you to maximise the best social media platform suited to your business.
What content will you create for my social media accounts?
Content creation is an incredibly important process for boosting your social media accounts and going viral to your ideal audiences. The type of content that our experts will create for your business will depend on its target audience and the objectives of the social media campaign. However, some general types of content that we will consider posting on your social media include:

Industry news and updates: Sharing relevant industry news and updates can help to establish a brand as an authority in its field and keep followers informed about the latest trends and developments.

Company news and updates: Sharing company news and updates can help to build relationships with customers and keep them informed about what the business is doing.

Product or service information: Sharing information about products or services can help to educate customers and generate interest in the business's offerings.

Educational and informative content: Creating educational and informative content can help to establish a brand as a trusted resource and attract a larger audience.

Overall, the key for us is to create a mix of content that is relevant, interesting, and valuable to the target audience. We also regularly review the performance of the content and adjust the content strategy accordingly.
CAPITALISE ON SOCIAL MEDIA TODAY WITH SURGE
Whatever it is you want from your social media strategy, we can work our magic and connect your brand to your audience in a way that works.

Call us now or complete the contact form and we'll get back to you.
CALL NOW