Surge Online with the right video production company
VIDEO IS A SUBSTANTIAL WAY TO BUILD TRUST WITH POTENTIAL CUSTOMERS, SHOWCASE YOUR PRODUCT OR SERVICE AND PROVIDE VALUE FOR YOUR AUDIENCE.


Video is increasingly important and authoritative as a medium for storytelling, marketing and branding—it has the power to gain your audience's attention and connect with them on an emotional level. Through engaging, informative and personal films, your business can utilise the powers of video to enhance your brand's story, adding an extra layer of transparency, credibility and trust with your target audience. This can ultimately help drive traffic and sales to your business.

As social media platforms continue to evolve and prioritise video content, it's becoming more important for businesses to invest in high-quality videos. A comprehensive video marketing strategy involves creating engaging video content that speaks to your audience's pain points and provides practical solutions. In addition to providing value to your viewers, videos can also be optimised for maximum exposure across various platforms, from your website to popular social media channels like Instagram, LinkedIn, and TikTok. By leveraging the power of video, businesses can effectively communicate their brand messaging and connect with their audience in an authentic and meaningful way.

Videos provide a valuable opportunity to communicate your business's legitimacy. If you want to grow your business and achieve the results you want, video is an effective marketing tool for establishing trust with your customers. Video marketing is one of the most popular trends in business today, and it's no wonder why: it's a powerful tool that can be used to engage with customers and build trust in your brand.

Looking for a reliable and professional video production company? Look no further than Surge! Our skilled team of storytellers specialises in crafting top-notch video content that will elevate your brand and help you connect with your audience. We utilise the latest and most advanced cameras, lenses, microphones, and software to produce high-quality videos that effectively advertise your products or services. Whether you're targeting millennials or a broader audience, video is an essential digital medium that can help you stand out from the competition. At Surge, we're committed to creating innovative and captivating video content that will make your brand shine.
Surge, A Full Service Videography Agency
CREATING PROFESSIONAL VIDEOS TAKES TIME AND EXPERTISE. IT REQUIRES PLANNING, EQUIPMENT, AND SOFTWARE TO CRAFT A NARRATIVE THAT WILL ENTICE PEOPLE TO YOUR BUSINESS.
As an award-winning creative agency with offices in Middlesbrough and London, Surge is committed to producing high-quality promotional films that accurately capture your brand ethos. Our video content producers leverage state-of-the-art equipment and editing resources to craft exceptional videos that leave a lasting impact on your audience. We take pride in being at the forefront of innovation, and our videos reflect this by speaking to audiences in new and engaging ways. Our team of experts is passionate about creating dynamic and captivating videos that deliver results and exceed your expectations. Surge Online with the right video production company.
We specialise in providing top-notch corporate video production services. Our team of seasoned professionals is dedicated to continuously innovating and enhancing our digital content offerings. We leverage the latest filming techniques and cutting-edge technology to capture excitement and interest in our videos, ensuring that your message resonates with your target audience.
At Surge, we offer comprehensive video production services that encompass everything from strategic planning and scripting to filming and post-production. Our team of seasoned professionals understands the importance of creating compelling narratives that captivate your audience and drive business growth. We work closely with you to develop a tailored strategy for each video, selecting the optimal locations, equipment, and software to bring your vision to life. From ideation to execution, we collaborate with your team every step of the way to ensure the final product exceeds your expectations.

With over a decade of experience in the industry, our video production agency has established itself as leaders in providing exceptional visual content for real estate and commercial projects. Our team of experts is committed to delivering high-quality work that showcases your brand in the best possible light. We specialise in providing professional photography, videography, and drone footage to meet your specific requirements. Whether you need to capture stunning visuals for a real estate project or showcase your business in a commercial, we have got you covered. With our expertise and state-of-the-art equipment, we can help you achieve your desired outcome and make your vision a reality.

In addition to our high-quality promotional films, Surge offers a wide range of other services to help businesses succeed in today's competitive marketplace. We understand that every business is unique and offer customised solutions to help you achieve your goals. From branding and graphic design to website development and social media management, our team of experts has the skills and experience needed to take your business to the next level.
Let's explore a few videography services we can offer that will boost your business: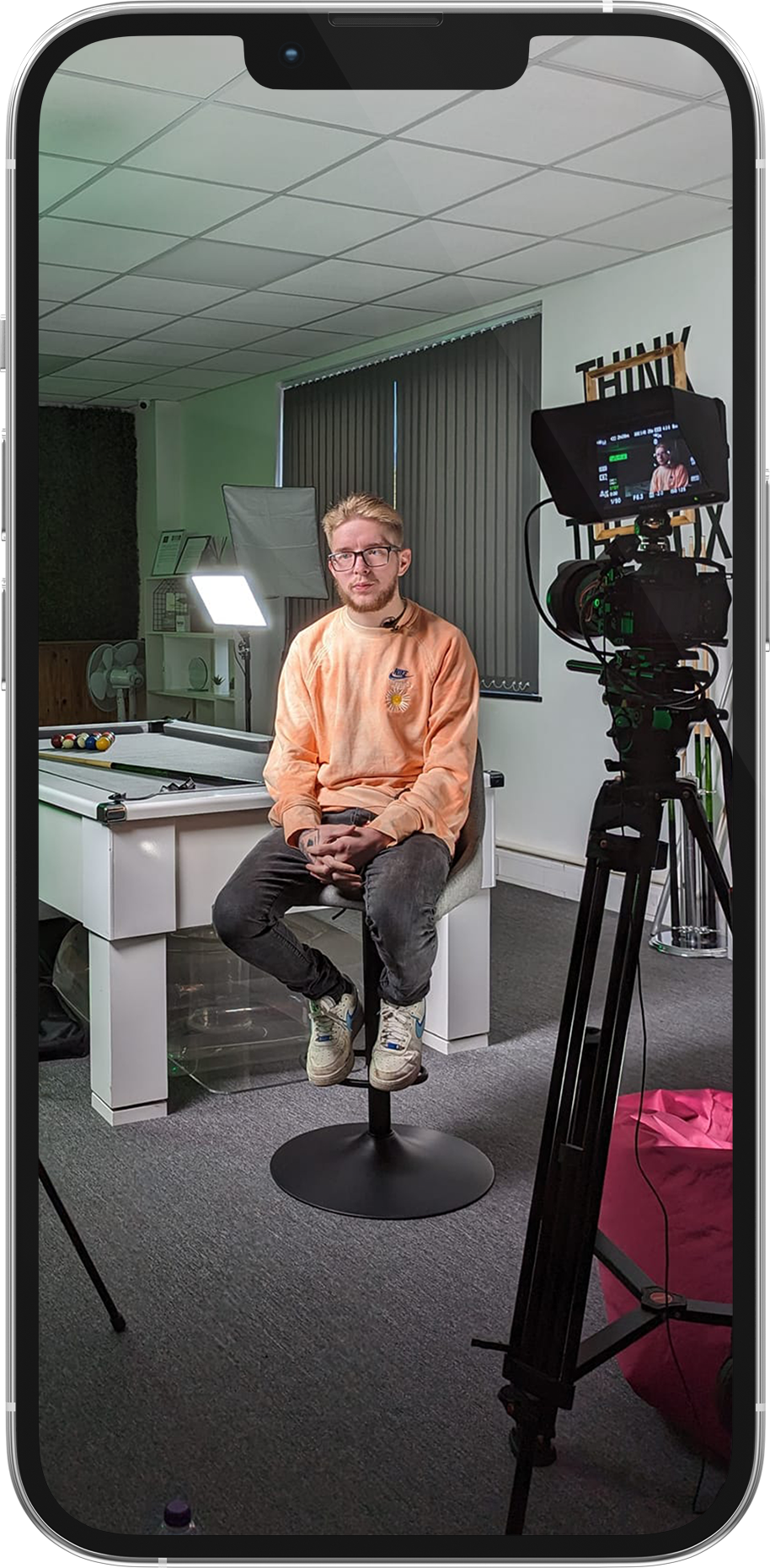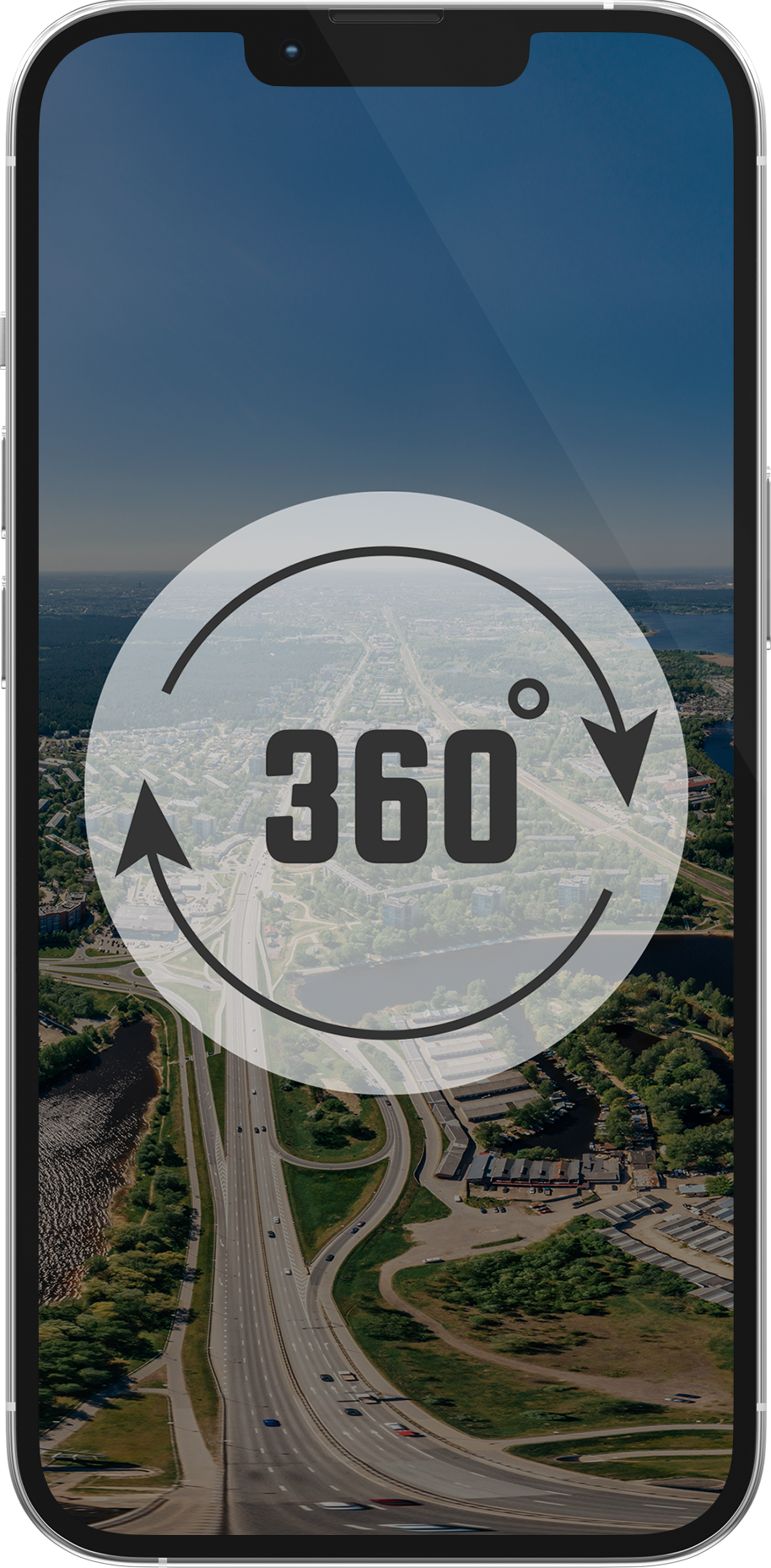 Long-Form Video Production
Long-form video content has become increasingly popular in the advertising industry as businesses strive to engage their audiences through compelling storytelling. Typically defined as videos longer than ten minutes, long-form content can take many forms, such as documentaries, interviews, podcasts, behind-the-scenes features, and showreels. Our agency has extensive experience creating these types of extended film content, enabling us to deliver outstanding results for your brand.

Documentary-style video content is particularly effective as marketing material for your brand. By showcasing interviews with your employees discussing their roles and responsibilities, and including footage of company events and special moments throughout its history, you can tell your brand's story in a compelling way. This type of content can also be used to explain new initiatives, industry changes, and recruitment opportunities, making it a versatile tool for your marketing strategy.

Our creative team works collaboratively to develop long-form content that perfectly aligns with your brand's objectives. We take care of all aspects, from finding the best angles, lighting, and editing style to capturing precise movements and emotions through a range of cinematic techniques such as close-ups, zooms, and pans. We create a unique cinematic experience that's tailored to your business, ensuring that your audience is fully engaged and captivated.

As a leading video production agency, we understand the importance of long-form video content in today's advertising landscape. We have the skills and expertise to develop a wide range of extended film content, and we're committed to delivering exceptional results that exceed your expectations. Whether you need to create a documentary-style video or a captivating podcast, we have the experience and creativity to bring your brand's story to life.
Short-Form Video Production
Creating a virtual presence for your business is essential in today's marketplace, and social media platforms like Facebook and Twitter provide direct communication with current and potential clients. Video content can help to provide information about your company and reach a broader audience than traditional marketing efforts.

Short-form video content is a popular choice for engaging with viewers and has a duration ranging from a few seconds to ten minutes. These videos are designed to go viral and are often used for advertising purposes or social causes. There are also many other types of short-form videos, such as music videos, comedy videos, and corporate videos, that serve various purposes.

As a highly innovative and award-winning videography agency, we specialize in short-form video content for social media platforms like animations, TikToks, and YouTube Shorts. Our team has extensive experience creating dynamic videos, including product demos, educational videos, and customer testimonials, that give your brand a voice.

At Surge, we believe that short-form video content is a powerful tool for businesses to increase brand awareness, connect with their audience, and drive conversions. We understand that every business is unique, and we tailor our video production services to meet the specific needs of each client. Whether it's a quick social media post or a longer-form video, we ensure that each piece of content is crafted with intention and purpose to help our clients achieve their marketing objectives.
Drone Videography
Our drone videographers are experts in capturing breathtaking aerial footage that sets your organisation apart from the rest. We prioritise safety and conduct comprehensive risk assessments before any filming takes place. Our drone service is designed to tell your story and capture the attention of your audience. Whether it's showcasing your products, locations, or services in action, we use dynamic shots to provide a visually engaging perspective, from showcasing the final product being put together to highlighting a new project.

We have worked extensively with local councils, land developers, and environmental groups, so we are well-versed in the responsibilities that come with capturing footage of such projects. Our specialist drone pilots adhere to all government regulations and work closely with your team to ensure that the filming is conducted safely and in compliance with all rules.

Upon completion of our drone videography service, we deliver high-quality footage that can be used on various media platforms, including your website, social media pages, or promotional materials. Our skilled editors can also enhance the footage by adding text, music, or graphics to create a more engaging video that accurately reflects your brand. From start to finish, we are committed to providing you with a hassle-free experience that exceeds your expectations.

With our drone videography service, you can showcase your business in a unique and exciting way that will leave a lasting impression on your audience.
360 VR Video
360 VR video footage delivers an unforgettable and immersive experience, captivating audiences with a realistic and fully engaging encounter. Not only does it create lasting memories, but it also promotes unique brand engagement. By adding excitement and enhancing any subject, 360 videos can transport viewers into the heart of the action, generating curiosity and sparking the imagination.

By showcasing all aspects of your business, a 360 video allows your audience to explore every corner with a simple click of a mouse. This innovative medium is perfect for visually stunning marketing tools that can effectively showcase your products in an engaging way. This immersive experience can captivate your audience, creating a marketing campaign that strengthens customer loyalty and grows brand advocacy.

In today's world, social media and smartphones are a fundamental part of communication, with consumers expecting shareable and accessible content on multiple platforms. 360 videos are perfect for this, as they can easily be shared across social media platforms like Facebook and Twitter, spreading brand awareness and driving traffic back to your website.

Moreover, 360 videos have enormous potential in education and training, simulating real-life scenarios in a safe and controlled environment, which is critical for success in industries like healthcare, aviation, and the military. Virtual tours of historical sites, museums, and galleries can also be created, offering a unique learning experience that allows people to explore different cultures and historical events from anywhere in the world. With its versatility and accessibility, 360 videos are revolutionising the way we learn, communicate, and experience the world, becoming an invaluable tool across various industries.
Corporate Video Production with Surge
FROM MANCHESTER CITY FOOTBALL CLUB TO MERCEDES-BENZ, WE'VE COLLABORATED WITH GLOBAL BRANDS TO PRODUCE TOP-QUALITY VIDEO CONTENT.


At Surge, we are committed to fulfilling all of your corporate video production needs. Our team of highly qualified professionals has decades of experience in all aspects of video production, including production planning, scriptwriting, cinematography, lighting, post-production, and editing. We collaborate with each other to ensure that our creative and marketing teams work together seamlessly to develop digital content that aligns with your business objectives.
Videos are an essential component of a comprehensive business marketing strategy. They offer a versatile tool to showcase products and services, explain their benefits to potential customers, and provide engaging content for social media platforms such as Instagram and Facebook. Moreover, videos can create a more personal connection between your company and your audience, making your brand seem more human.

Let us help bring your brand to life with dynamic and engaging video content that effectively communicates your message and showcases your brand's unique value proposition. Whether you need a promotional video, product demonstration, or corporate video, our team at Surge is here to help you.
State Of The Art Equipment

High-quality videos are a great way to showcase your products and company culture. However, they require top-end equipment. Luckily, we have the best equipment required to create high-quality videos that help your business grow. Our camera equipment includes DSLR cameras that are used by professionals due to their versatility, high-quality image and vast functionality. Our videos are edited using sophisticated programs like Final Cut Pro X and Adobe Premiere Pro CC.
Customised Video Strategy

At the heart of any brand is its story. We help our clients to tell their stories in the most compelling way possible. When we produce video content for our clients, we approach each project with a focus on ensuring that each element of their brand fits together seamlessly, creating visceral content with a clear message that resonates with their target audience. We've filmed mini-documentaries, product reveals, behind-the-scenes footage, showreels and so much more. Our team works closely with our clients to create bespoke content that looks great and makes the right impression on its intended audience.
Distribution and Promotion

After your video is completed, we understand that getting it in front of the right audience is crucial. That's why we offer distribution and promotion services to ensure that your video reaches its intended audience. Our team can assist in creating a customised strategy to distribute and promote your video on various platforms, including social media, your website, email marketing campaigns, and other channels. We'll ensure that your video is optimised for each platform, whether it's by adding subtitles, hashtags, or calls to action, to maximise engagement and conversions.
Post-Production

We use state-of-the-art software and equipment to edit and enhance your videos, ensuring that the final product is polished, professional, and visually stunning. Our team of experienced editors works tirelessly to bring out the best in your footage, using a range of techniques to create a cohesive and compelling story. In addition to standard editing techniques such as colour grading, sound mixing, and motion graphics, we can also add music, sound effects, and other elements to create a more immersive experience for your viewers.
Professional Video Production Company

In order to capture images and sound, our videographers are trained in a variety of skills including cinematography, lighting and editing. We use a variety of techniques to capture the best footage and audio for all of our productions. We use specialised equipment that aids in capturing the perfect shots, and we're trained in how to use it. Our editors add their own magic with special effects and transitions, bringing our videos to life.
Results You Can Expect When You Partner With a video production agency
Surge is a video content production agency that provides high-quality, creative and compelling films for our client's marketing campaigns and social media strategies. Our goal is to help your business stand out from your competitors by creating captivating video content that will connect with your audience and speak to what they value. We've assembled a list of some of the most important benefits of our design services for your business, along with what you can expect from our services when partnering with us.
Enhanced SEO

Video content can greatly improve your SEO by increasing engagement, sharing, and dwell time on your website. Videos can also help you improve your keyword targeting by transcribing the audio of your videos, which creates a written transcript of the content. Additionally, creating a video sitemap can make it easier for search engines to find and index your videos which can help to improve your website's visibility for video-related keywords. Furthermore, Google can display rich snippets in search results, which can help to improve your website's visibility and click-through rate.
Strong Brand Identity

In today's digital world, video is one of the most powerful tools for growing and maintaining a brand image. By creating video content that matches your company's values and story, we can tell the story of who you are and what you stand for in a way that no other medium can. Taking your ideal audience behind the scenes and showing them the process behind your product or service. Consistent branding across your videos can help reinforce your brand identity and build stronger relationships with your audience.
Improved Engagement

Our team of creative experts will develop a customised videography strategy designed to elevate and expand your brand's visibility by creating engaging video content optimised for a variety of social media platforms. As our specialists create engaging video content, your business will reach more people in your industry, build credibility and boost your brand's visibility—leading to an increased engagement with customers and stronger relationships with them.
Higher Conversion Rates

Videos have been shown to increase conversion rates on websites and social media platforms. A well-executed video can effectively communicate your value proposition, build trust with your audience, and encourage them to make a purchase or take another desired action. By using visual and auditory cues, videos can convey emotions, create a personal connection with viewers, and make your brand more relatable. This can help build trust and authority with your audience, which can ultimately lead to increased sales and loyalty.
Benefits Of Partnering With Surge
OUR TEAM OF EXPERIENCED DIGITAL CONTENT SPECIALISTS ARE DEDICATED TO PROVIDING HIGH-QUALITY SOLUTIONS THAT MEET YOUR BUSINESS NEEDS.


Surge is an award-nominated videography agency located in Middlesbrough that offers a diverse range of creative solutions to help businesses achieve their objectives. Our team of expert specialists is dedicated to creating innovative video content that supports our clients in reaching their goals. With a complete range of video production and content services, from scriptwriting and directing to editing, we empower your business to stand out in a crowded market. Let Surge take your brand to the next level with captivating and impactful video content.
At Surge, our content producers use state-of-the-art equipment and editing resources to produce high-quality footage that will help achieve your intended objectives. Our designers develop graphics and animations that articulate or emphasise key messaging.
Our team has extensive experience of filming videos for clients, such as vlogs and case studies. Our videographers have filmed internationally with the BBC, and their work has been broadcast on television. They capture the power of video to tell powerful, compelling and emotionally driven stories for our clients at Surge.
As a full service agency, we can confidently say that we have mastered the art of balancing creativity and functionality. Our extensive knowledge in all facets of videography will significantly boost your online presence. With a can-do attitude and desire to exceed your expectations, we approach each project with great pride.
Surge's video production lead has over a decade of experience working with the BBC and other leading education providers, such as BBC Bitesize and BBC Learning. They've also partnered with global brands including AO.com, Atos, BBC Bitesize, Manchester City Football Club, Mercedes Benz, Premier League, Purple Bricks, Sainsbury's, The Co-operative Bank, and Virgin Trains.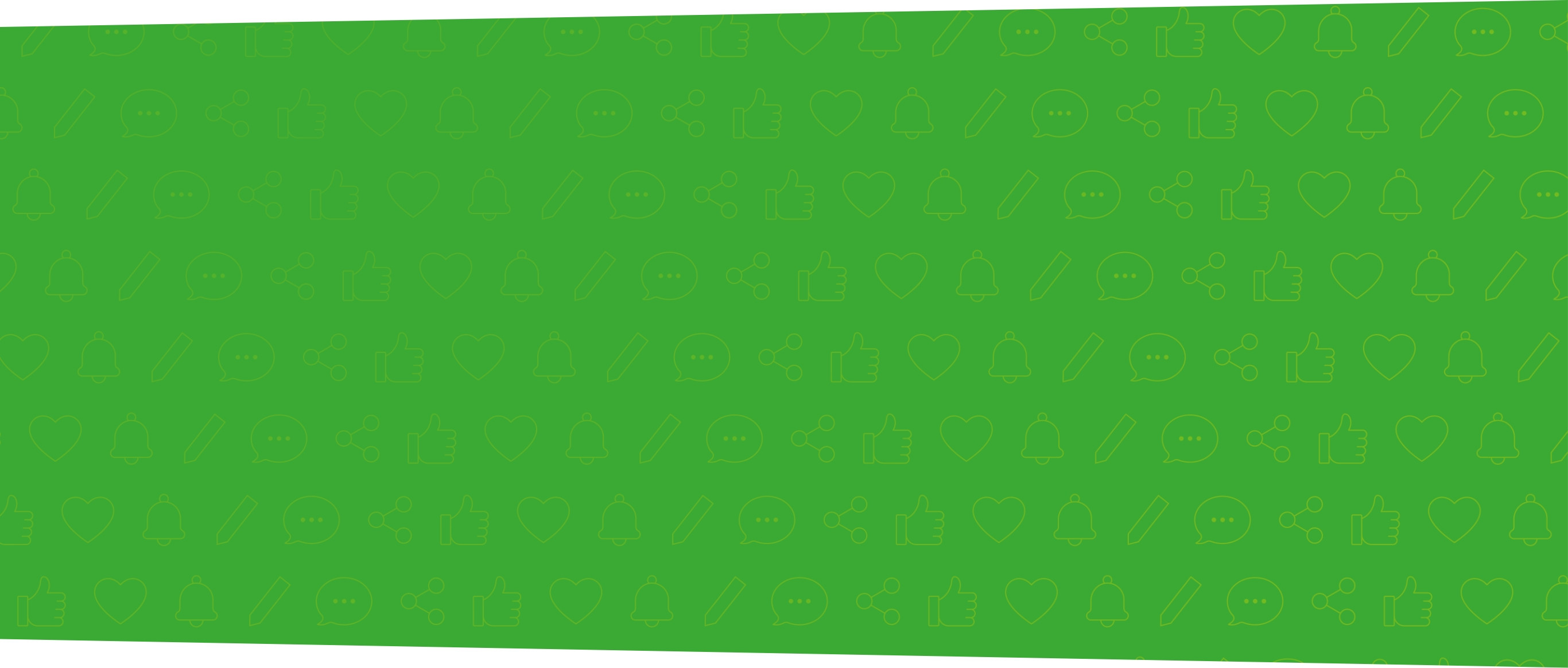 LIKE THE SOUND OF OUR VIDEO PRODUCTION AGENCY?
ONE QUICK CALL IS ALL IT TAKES TO KICKSTART YOUR JOURNEY TO INCREASED REVENUE.
CALL NOW
Frequently Asked Questions
Why is video important for my business?
Video is a cost-effective way to communicate a broad variety of content to a wide range of viewers—it's also one of the best way to help potential customers connect with your business. A video's true ability lies in its power to convey emotions and experiences, deliver information quickly and simply, and tell a story or build a narrative that can captivate viewers. Through high-quality video recording equipment and a dedicated team of video specialists, video can be an invaluable tool for conveying information about your products and services.
What camera equipment do you use?
The most exciting part of our content is the footage that we capture. For that, we use the Sony A7IV and Sony A9 cameras. These are DSLR cameras, which have many benefits: they're compact, they have a much larger sensor than traditional cameras do, and they're also a lot lighter weight. These factors make them perfect for capturing great quality videos in varied conditions. For capturing high-quality audio, we use Rode Wireless Go microphones. These microphones use a blue tooth connection to seamlessly pair with our camera as we record, allowing us to capture audio from across the room without any wires or hassle. 
What can video content do for my business?
Video content has become an essential tool to help businesses stand out in today's market and drive more traffic to their websites. Video gives viewers a deeper understanding of what a business is about, allowing them to feel more connected to the brand.

Videos can help shape the identity of your company, promote sharing on social media and increase traffic to your website.

Videos boost search engine optimisation by improving ranking and visibility across Google search results pages.

Videos can showcase your products or services more effectively than words alone can convey.
What video content will you create for my business?
Product or service demos: These videos can showcase the features and benefits of a business's products or services.

Explainer videos: These videos can provide an overview of a business's products or services, and can be used to explain complex concepts in an easy-to-understand way.

Testimonials: These videos can feature customers sharing their positive experiences with a business's products or services.

Brand videos: These videos can promote a business's brand and message, and can be used to increase brand awareness and make a business more memorable to potential customers.

Event videos: These videos can be used to document events, such as conferences, trade shows, and product launches, and can be used to share the highlights of these events with a wider audience.

Virtual tours: These videos can be used to give a virtual tour of a business's products or services, and can be used to provide a more immersive experience for potential customers.

How-to videos: These videos can provide step-by-step instructions on how to use a product or service, and can be used to educate potential customers.
What can video content do for my business?
Increase engagement: Video content is highly engaging and can hold the viewer's attention for longer periods of time compared to other types of content. This can help to increase engagement with a business's products or services.

Explain complex concepts: Video content can be used to explain complex products, services or concepts in an easy-to-understand way, which can help to educate potential customers and increase their understanding of the business's offerings.

Increase conversions: Video content can be used to provide detailed information about a business's products or services, and can include calls-to-action (CTAs) that encourage viewers to take a specific action, such as making a purchase or signing up for a service. This can help to increase conversions and generate leads.

Improve SEO: Video content can be optimised for search engines, which can help to increase its visibility in search engine results pages (SERPs) and make it easier for potential customers to find the business online.

Increase brand awareness: Video content can be used to promote a business's brand and message, which can help to increase brand awareness and make a business more memorable to potential customers.

Increased social media engagement: Videos are more likely to be shared on social media compared to other types of content, and can help to increase the reach of a business's social media marketing efforts.
What issues do businesses currently face with their own video content?
The quality of video content distributed by businesses is not always up to par. Issues with the audio and colour are common, as well as poor framing and shaky cam. This can be due to the business using their own equipment and resources to create videos, or due to a lack of experience in creating professional quality video content. Either way, it doesn't reflect well on the business. Our dedicated videographers have the talent, equipment and experience to tackle each of these issues.
What is 4K quality content?
4K quality content refers to digital video or images that have a resolution of 3840 x 2160 pixels. This is four times the resolution of standard 1080p HD content and it results in a much higher level of detail and sharpness. 4K quality content is also known as Ultra High Definition (UHD) content and it offers a more immersive viewing experience with more realistic images and a wider colour range. This type of content requires a 4K-capable display device, such as a 4K TV or computer monitor, to be viewed in its full resolution. 4K content is becoming increasingly popular and is being used in a variety of applications such as streaming, gaming, and professional video production. With the increasing use of 4K display devices and the advancement of technology, 4K content is becoming more accessible and more widely available, and it's expected that this trend will continue in the future.
What types of video content do you create?
Videos are a powerful way for you to communicate your message and connect with your audience, demonstrate the ease of use of your product or showcase your business's culture. Videos can be used in many ways: as marketing pieces, testimonials, lead generation strategies, and more. For example, a video is a great way to introduce yourself, share information about your company culture and products, and get potential customers excited about what you have to offer. There are so many ways that videos can benefit your business—we can work with you to define your goals and create a variety of customised video content.
Why is branding important for my business?
When it comes to your brand, design is the essence. It has the power to tell your story and identify your brand in a matter of seconds. That's why it's so important to get it right. The first impression will always be a lasting one, and you have to make sure that when people see your videography, they'll associate it with something positive. The best way to do this is with a professional design—one that's been created by an expert who understands how to use empowering films to elevate your brand.
Do I need content for my website?
Google has a lot of resources at its disposal for determining whether or not a site is relevant and trustworthy. It analyses the way that a website interacts with other sites, how fast and efficient the pages load, how frequently the website changes its content and how recently the changes were made. One factor that Google takes into account when it's deciding what to show in search results is the amount and quality of content that's on the page. The more valid and relevant content you feed to your website, the better Google will feel about your business—and the more return on investment you can expect from your website.
How can video increase my online presence?
The power of video is that it allows you to reach out and grab the attention of leads without compromising on the quality of service that they've come to expect from your company. By using videos on your website, you can make sure that your prospects are getting all of the information they need before they make a buying decision.
What makes a video high-quality?
Image quality: A high-quality video has a high resolution, sharp images, and accurate colours that are true to life or enhance the mood of the video.

Sound quality: A high-quality video has clear, crisp, and well-balanced audio that adds to the overall viewing experience.

Lighting: A high-quality video has proper lighting that enhances the subject, creates mood, and adds depth and dimension to the images.

Camera movement: A high-quality video has smooth and stable camera movement that adds to the overall viewing experience.

Editing: A high-quality video has well-edited transitions, pacing and good post-processing that enhances the overall video, but doesn't look over-edited or artificial.

Technical quality: A high-quality video is free of technical issues such as noise, distortion, or compression artefacts.

Storytelling: A high-quality video tells a story, captures a moment or evokes emotions in the viewer.
ESTABLISH TRUST WITH QUALITY VIDEO CONTENT
Video content is a good way to communicate your business's legitimacy to customers. If you want to grow your business, video marketing can help establish trust with customers and achieve the results you want.

Call us now or complete the contact form and we'll get back to you.
CALL NOW