Surge Online With The Right Brochure Website Agency
BUSINESSES SEEKING LEADS MUST HAVE A BROCHURE WEBSITE IN ORDER TO COMMUNICATE AND REACH THEIR TARGET AUDIENCE.


A brochure website is a type of online website that provides an overview of your business, its products and services in the same vein as a traditional print brochure. The main objective of a brochure website is to generate leads by providing valuable information about your brand, its offerings and its competitive edge. Brochure websites tend to be visually appealing with high-quality images and videos that showcase your products. They're built to be easily navigated on desktop computers as well as mobile devices, are rich in content that includes contact information and should follow search engine optimisation techniques to make sure they rank highly in Google searches.

When deciding on a customised website for your business, it's important to consider the differences between a brochure website and an eCommerce website. A brochure website typically focuses on providing detailed information about your company and its products without facilitating a transactional process. Brochure sites are designed with a clear focus on connecting your customers through dedicated contact pages, driving phone calls, email enquiries, etc. An eCommerce site, on the other hand, is built around facilitating the entire transactional process for trading goods—shopping carts, payment gateways, category pages and product listings are just some of the features that can be found on an eCommerce site to maximise the shopping experience.

If you need a website to share the latest information about your products and services with your audience, a brochure website is the right choice for you. A brochure website is a website template designed to present your content to your audience in an engaging, professional manner. The design of brochure websites is typically minimalist, allowing users to easily navigate through the content presented on each page. At Surge, we work with our clients to build tailor-made brochure websites that reflect their businesses' unique needs.

Our extensive team of designers, developers and content specialists are experts in their fields and band together to ensure that your website is optimised, intuitive and communicates content effectively. In doing so, we consider how a website's design will affect its functionality; how it will respond to the types of content being added; how it will display on different devices; how its look and feel will evolve over time; and many other factors that contribute to successful digital experiences.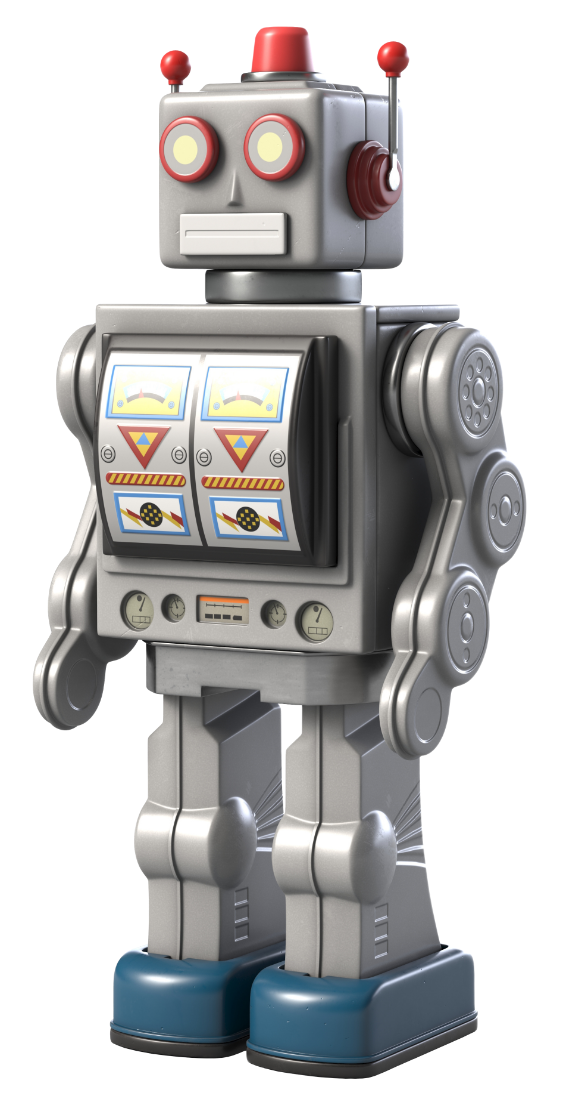 Surge, A Full Service Brochure Website Development Agency
PRESENT YOUR BUSINESS TO THE WORLD AND LET THE INTERNET KNOW WHAT YOU DO WITH A TAILORED BROCHURE WEBSITE.
A brochure website is a major investment for any business looking to grow drastically online, it is, therefore, important to choose an agency with both the expertise and integrity necessary to provide you with the highest quality of service and web design. Here at Surge, we can partner with you to ensure that your new website exceeds all industry standards—our diverse team prides ourselves on developing flexible, user-friendly brochure websites that will give your business an edge. We build our websites using the latest best practices and next-generation technologies like Statamic in order to create sites with unparalleled performance. The result is a powerful platform that's able to deliver a consistently high level of results for customers, while still remaining intuitive and easy to use.
Collaboration is a huge aspect of Surge's ethos. Our web developers work with colleagues from other departments to complete all projects. This approach provides Surge with a holistic view of our client's marketing needs, and allows us to create custom web solutions that provide real value to their business.
As a full service digital agency based in Middlesbrough, our web developers specialise in developing brochures and eCommerce websites for businesses of varying sizes. When you come to us, you'll be working with our team of digital marketing specialists, web developers, search engine optimisation experts, content marketers, graphic designers and public relations specialists. Each one of us will work with you to develop a strategic approach that works for your business and helps you achieve your goals—you can rely on our team to help grow your business through our services: website design, influencer marketing, social media management, search engine optimisation (SEO), Google Ads and more.

Your brochure site is what people will remember you by, so it's vital that it's not only visually appealing but also built to be functional and easy to navigate. Surge works with you at every step, from initial conception and development to launch and beyond. Our specialists incorporate industry-leading practices when developing brochure websites, creating a unique online presence for businesses that effectively communicates their goals and values.

At Surge, we understand that every business is unique, so we take a tailored approach to every project. We listen to your needs and work collaboratively with you to create a website that truly reflects your brand and connects with your target audience. Our web developers are committed to delivering a responsive, user-friendly design that works seamlessly across all devices. By utilising cutting-edge design techniques and technology, we ensure that your brochure website looks great and performs optimally. With Surge, you can rest assured that your website will be designed to stand out from the crowd, and help your business grow online.
Let's explore a few methods behind our brochure website development: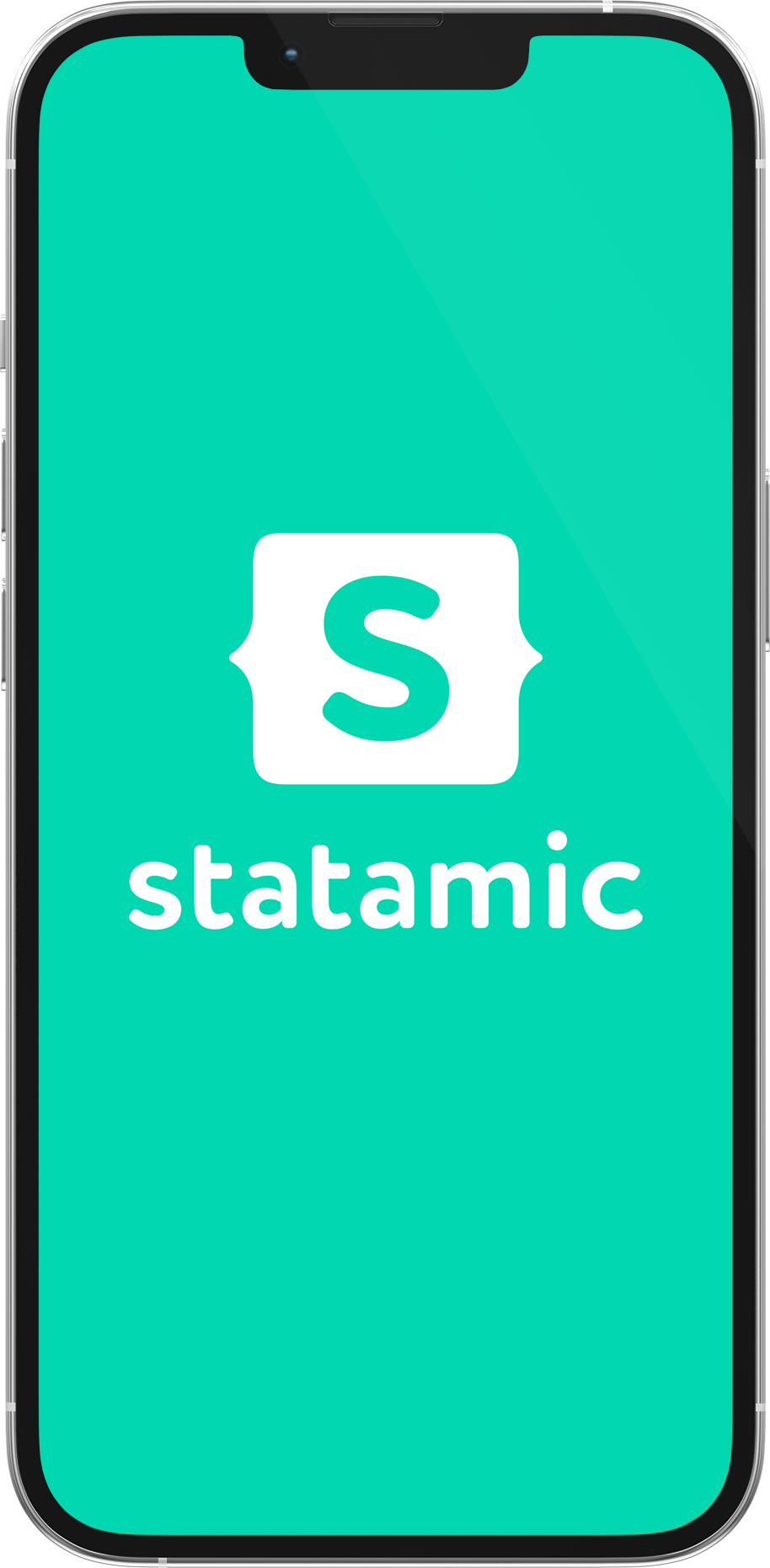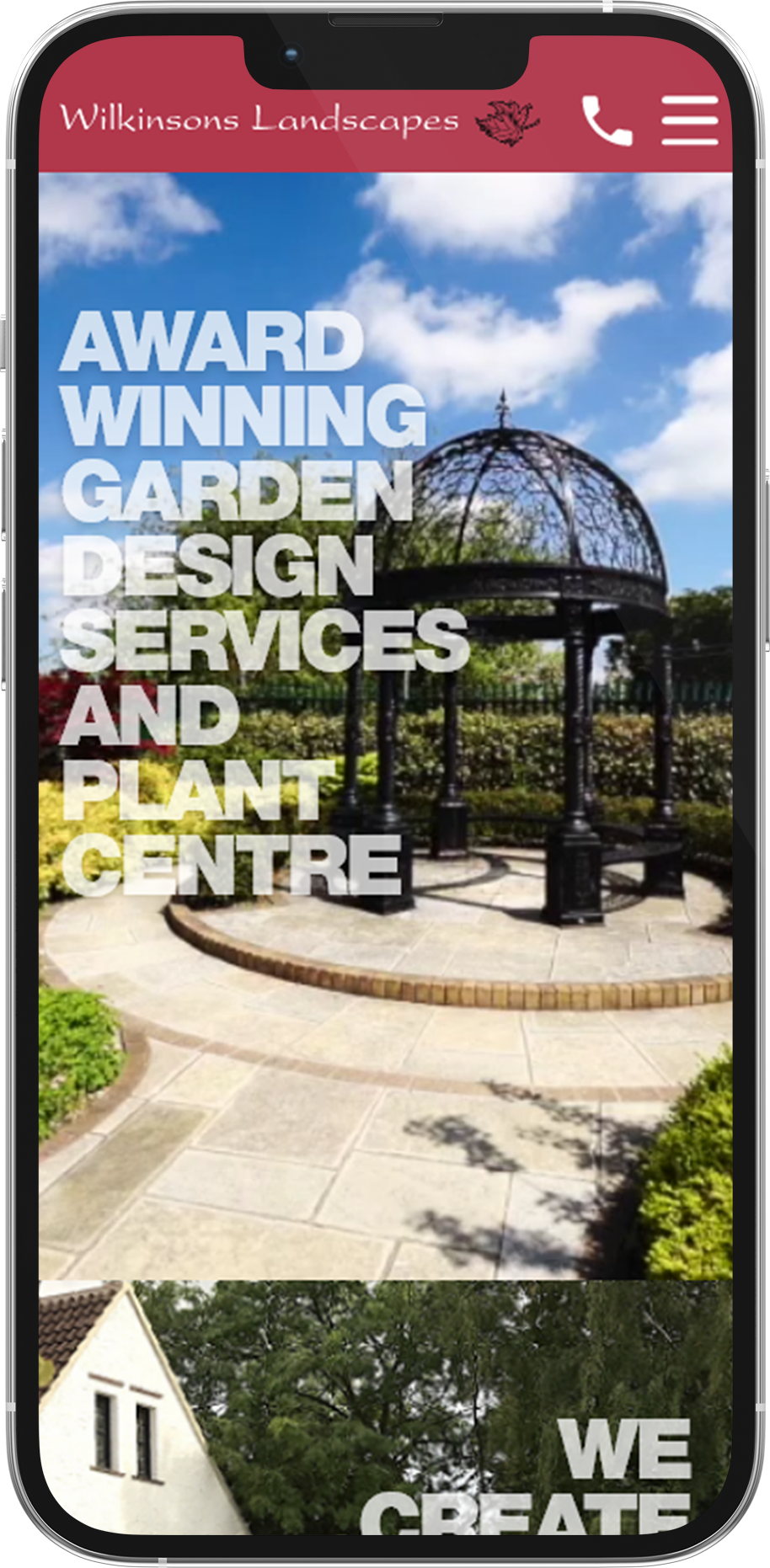 Statamic (CMS)
A Content Management System (CMS) is the software that our developers use to create, edit, and update your brochure website's content. Statamic is a state-of-the-art CMS that is built on a modern PHP framework, has a clean & beautiful interface, and has many features that are not available in other open source CMS platforms. A major difference between Statamic and other CMSs is that it runs on the Laravel PHP framework. This means that it inherits all of the great advantages of Laravel, such as robust routing and a fantastic Eloquent ORM for handling database records.

The entire system is also very modular, which allows you to swap out any part with a different one if you need to—including the database layer or templating engine. Statamic has all of the functionality that more well-known systems such as WordPress, Joomla, or Drupal have, but it does not have the bloat and irrelevant code that tends to slow those systems down.

There are many different opinions about what is the best CMS for a website. As a pioneering web development agency, we've had the opportunity to work with many different CMS systems over the years, and we've come to recognise that many of them have major problems. For example, the biggest issues we've found with WordPress websites are slow website speeds, security issues, high maintenance with regular plug-in updates and bugs due to third-party plugins for basic features. Ultimately, Statamic is flexible, faster and more secure than other CMS systems which makes it the right choice for your business and ours.
Website Design
Responsive web design is a technique used to ensure that your brochure website is responsive to the user's behavior and environment across multiple devices and platforms. A responsive site adapts its layout to the user's environment based on screen size, platform and orientation, which means that it will display correctly on a wide range of devices including mobile phones, tablets, laptops and desktop PCs.

A well-executed website is only as good as the code behind it. To ensure your site is always performing at its peak, we build our sites to best suit the latest technologies and standards. Our websites are built to perform well on Google, Safari, Firefox, and Opera. As standard, we don't build websites to work in older technology. However, should you require the website to perform on an older browser, we can provide a quote to carry out the additional development work.

A brochure website's design should be engaging, smooth and easy to navigate, with a responsive layout that makes the site look great on every device. The messaging should be clear, and the experience should be personalised to the visitor's needs and goals. Our designers will create a website that is designed specifically for your business, consistent with your identity and goals, and that puts you ahead of the competition.
Copywriting
Every aspect of your online presence—including your marketing materials, your branding, your SEO, your content strategy and more—should reflect your core values as a business. Your brochure website is no exception: it's a powerful tool for conveying information about your business, sharing your story with potential clients, and convincing them to work with you. A brochure website designed by Surge will help you convey information in an appealing way—and make it easier for viewers to read that information on every device they use.

Content is especially important for your brochure website. The more information you feed to your website visitors, the better Google will feel about your business—and the more return on investment you can expect from your site. Before a visitor can check out your product or service, however, they have to find you first, which is where SEO comes in.

To get to the top of search results for relevant keywords, you need your webpages to be optimised for search engines. This means creating content that is comprehensive and covers for human users everything they are likely to want to know about the subject. These details not only reassure potential customers that what you're offering matches their requirements and expectations prior to booking, but the information provides context and reinforces the notion with Google that your webpage is indeed highly relevant.
Brochure Website Development with Surge
A REFINED BROCHURE WEBSITE WILL HELP DRIVE TRAFFIC AND INCREASE CONVERSIONS THROUGH SEAMLESS DESIGN AND INTUITIVE NAVIGATION.


As a sales and marketing tool, brochure websites are ideal for sharing stories, building brands and engaging prospective customers. A well-designed brochure website will help you achieve all of these and more, connecting with your target audience and showcasing your company effectively. A brochure website should be designed in such a way that it speaks about your business, product or service effectively and helps your customers connect with what you have to offer. With the right content, your brochure website will help you build a strong image for your business which will make a lasting impression on your target audience. Brochure websites are commonly used to share your expertise, promote products or services and reach out to customers.
Responsive Testing

A responsive website needs to be designed with a wide range of platforms in mind—the design must be flexible enough to adapt to different device dimensions. To ensure this, we carry out comprehensive and rigorous testing using a device emulator, which allows us to view your brochure website on various devices throughout development. We check for the most popular devices at the time of your build to ensure the website works correctly.
Designed For All Devices

Designing for all devices is a process that involves creating two designs of the website simultaneously, one for each type of device. The desktop design and the mobile design are then built simultaneously. By doing this, we can be sure that each element of the website will work on all devices.
Training & Support

A tool is only as good as the hands that wield it. We want to make sure that you have all the skills required to manage your new business tool to ensure that it stays fresh and up to date to better represent your business. Our dedicated member of the team will take you through your website training. Armed with a whole heap of knowledge, experience and a can-do attitude; we will show you everything you need to know to manage your website.
Hosting & Maintenance

Alongside the development of your brochure website, we will host and maintain it. Our shared hosting plans are built on a fast-loading, high-performance virtual private server, with 25gb of super-fast SSD storage, high-speed virtual CPU and 1GB of RAM.
What You Can Expect When You Partner With Surge
We have built a reputation as the go-to agency for website development services that cater specifically to the needs of our clients. We take the time to talk with them about their goals and their needs, asking questions and getting a good grasp on exactly what they need from their website. For example, what's the website's purpose? Are there any unique features the client would like? From there, we work with them to create a brochure website that will not just be functional—but that will also reflect the company's own character. Here's a list of web pages we can develop, design and implement content for.
Homepage

Your homepage is the shop window of your website—it's your customer's first impression of you. Therefore, a homepage should be welcoming, professional and creative. As your homepage is one of the most crucial parts of the website design process, our developers deliver custom web pages that are engaging and informative that will have your customers coming back for more. Our designers will also create branding graphics to produce an inviting atmosphere that truly represents your brand and business.
About Us Page

The "About Us" page is all about providing a brief overview of your company's history, culture and personality. This page should be filled with engaging and relevant content with a mixture of images and videos. For example: how did the company start? Who are the founders? What are their backgrounds and how did they become interested in this specific industry? What challenges did they face while starting this business? The answers to questions like these will help potential customers connect with the business on a more personal level.
Service Page

A service page is dedicated to promoting your specific products/services. These pages should have all relevant information about your company, including engaging content about your specific products/services, a detailed description of each product/service and relevant images and videos.
Blog Page

A blog page is a dedicated area for creating dynamic content such as articles and news posts related to your business. It gives visitors a venue to learn more about your company, generating interest in your products/services, developing customer loyalty and gaining valuable feedback from your audience. Blog content is a key part of an SEO strategy to help increase visibility on Google—you can also send readers directly to the product or service pages on your site.
Contact Page

A "Contact Us" page is all about providing basic contact information about your company such as address, phone number, email address, hours of operation, etc. You may also want to include sections on what makes your company special or different from its competitors. In addition to text-based information you can also include videos that explain the company in greater detail or highlight some of its products or services.
Reusable Pages

Once the service pages are designed, we will be able to duplicate them to increase the number of website pages without the expense of designing new ones. In addition to standard service pages, there will be other pages with specific layouts that have a purposed specific to their content.
Our Holistic Approach To Brochure Website Development
Creating and maintaining a successful brochure website can be a daunting task for many businesses. Beyond simply ensuring that the website is functional and user-friendly, businesses also need to consider the technical aspects of hosting and maintaining their website, as well as the more intangible elements of website design and content creation.

In addition to these challenges, businesses also need to consider the ever-evolving landscape of search engine optimisation (SEO) and online marketing. As search algorithms continue to change and new digital marketing channels emerge, it can be difficult for businesses to keep up and stay ahead of the competition.

At Surge, we understand these challenges and have developed a comprehensive approach to help businesses navigate the complexities of creating and maintaining a successful brochure website. Our team of over twenty professionals brings together expertise in branding, web design, content creation, SEO, and digital marketing to provide our clients with a full range of digital solutions.

We start by designing and developing a visually appealing and user-friendly brochure website that effectively conveys your brand message and goals. We then take care of hosting and maintaining the site, ensuring that it remains up-to-date and fully optimised for search engines.

But we don't stop there. Our team also works with you to develop a strategic SEO and digital marketing plan to help drive traffic and conversions to your website. We conduct thorough research and analysis to identify the keywords and tactics that will be most effective in reaching your target audience and achieving your business goals.

Finally, we create unique and engaging website content that not only ranks well on search engines but also resonates with your target audience. From blog posts to product descriptions, we work with you to develop content that tells your brand's story and drives engagement and conversions.

At our dynamic website agency, we pride ourselves on taking a holistic approach to digital solutions. We understand that creating and maintaining a successful brochure website requires a diverse set of skills and expertise, and we're committed to providing our clients with the full range of services they need to succeed in the digital age.
Benefits Of Partnering With Surge
OUR EXTENSIVE TEAM OF EXPERIENCED DIGITAL PROFESSIONALS ARE DEDICATED TO PROVIDING HIGH-QUALITY SOLUTIONS AT EVERY STAGE OF DEVELOPMENT.


At Surge, we're all experts in our fields, you can rely on us to develop a bespoke website that will exceed your expectations and help you thrive online. Our award-nominated digital web agency has been based in Middlesbrough for over ten years, and we've worked with businesses from a range of industries to help them meet their goals.
At Surge, we pride ourselves on our ability to bring a project from concept to completion. We strive to understand our client's needs and provide them with effective solutions that are both aesthetically pleasing and tailored to the needs of their target market. Our team is made up of experienced designers and developers, who work together to ensure that your project is carried out with uncompromising quality.
Surge has a dedicated project manager who is responsible for planning and overseeing your project to ensure it is completed in a timely fashion and within budget. He will be your main point of contact during the project and he will plan and designate project resources, monitor progress, and keep stakeholders informed the entire way.
We have years of experience in the industry and can confidently say that we have mastered the art of balancing creativity and functionality. In addition, we have extensive knowledge in all facets of website creation, including eCommerce and brochure development. We approach each project with a can-do attitude and a desire to exceed your expectations. We take great pride in our work and know that you won't be disappointed.
All our professional websites are responsive, which means they are compatible with all devices including desktops, laptops, tablets and smartphones. Our team has the necessary expertise and experience to create sites that are fast loading, simple to navigate and easy to use. For more information on our range of services including Social Media Management and Google Ads, please do not hesitate to contact our team today!
YOUR WEBSITE DEVELOPMENT TEAM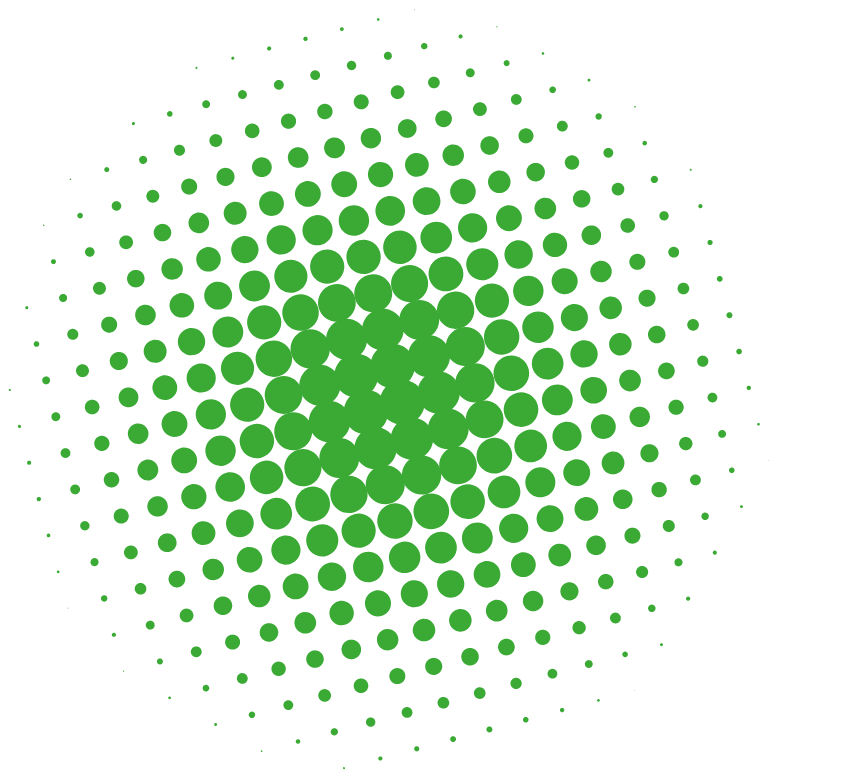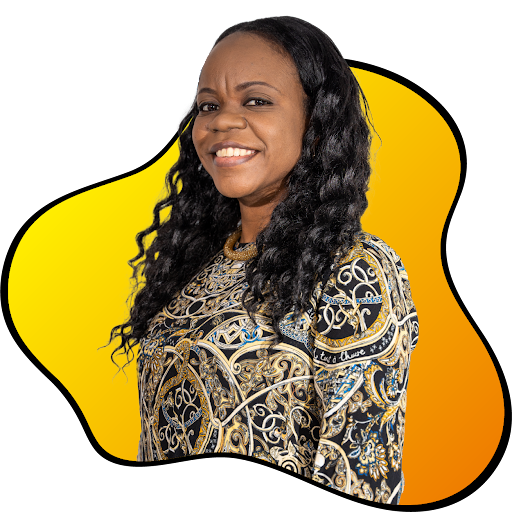 Faith Chipuriro
Website Developer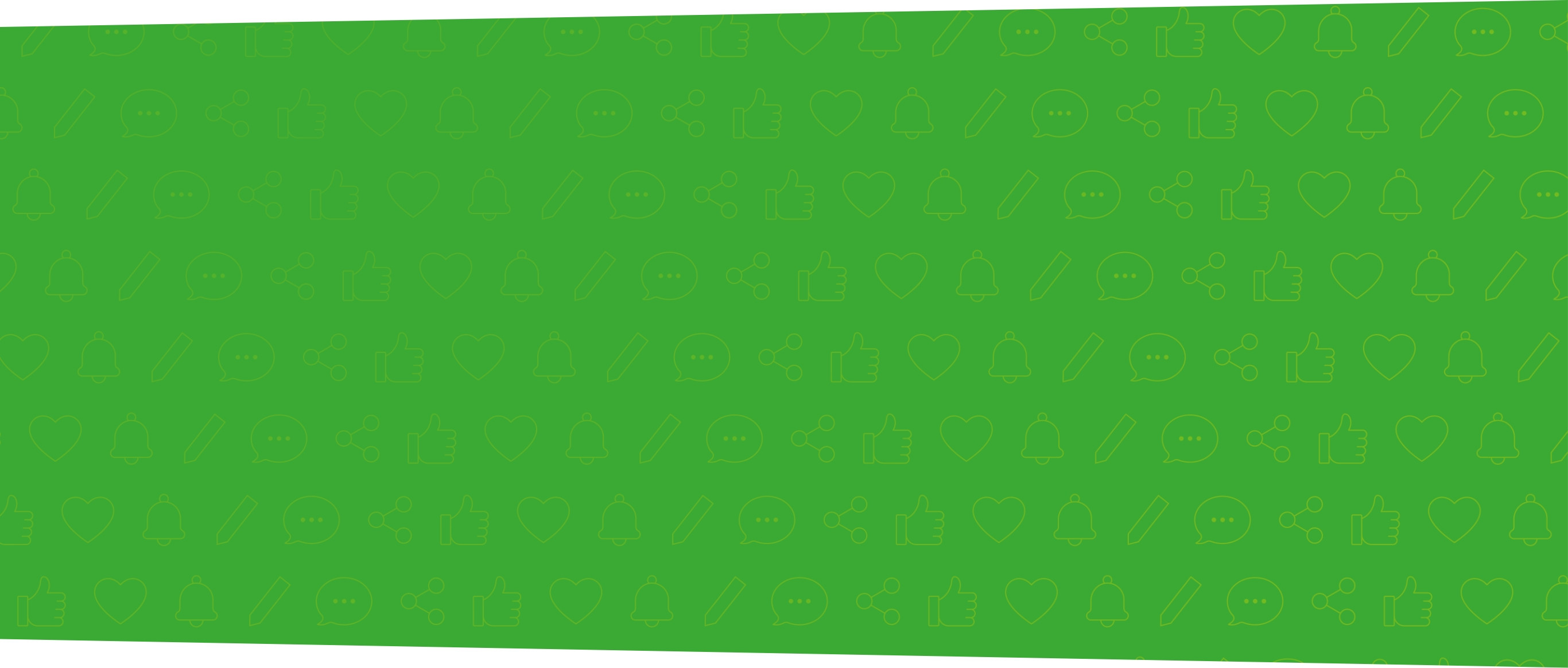 LIKE THE SOUND OF A NEW BROCHURE WEBSITE?
ONE QUICK CALL IS ALL IT TAKES TO KICKSTART YOUR JOURNEY TO INCREASED REVENUE.
CALL NOW
Frequently Asked Questions
Why does my business need a brochure website?
A website's role is to provide information about your business and act as an online hub for your product/service offerings. It's your primary digital marketing asset, providing the most comprehensive view of what your business has to offer. It gives you a means to communicate with prospects or customers in real time, providing answers to their questions and addressing any concerns they might have. And it can serve as an interactive sales platform that promotes your products or services, allowing visitors to shop online, request more information or contact you directly.
Do I really need a new website?
Your current website is outdated: If the current website is more than a few years old and uses outdated technology, it may not be able to keep up with modern web standards, which could impact its performance and user experience.

The website is not mobile-friendly: In today's world, most people access the internet from their mobile devices. If the current website is not optimised for mobile devices, it may not be providing the best user experience for those users, and it could also be negatively impacting search engine rankings.

The website is not generating leads or conversions: If the current website is not generating leads or conversions, it may be due to a lack of effective calls-to-action, poor user experience, or outdated design. In this case, a new website may be needed to address these issues and improve performance.

The website is not aligned with the business's brand: If the current website does not accurately reflect the business's brand, it may not be effectively communicating the business's message to potential customers. A new website can be designed to align with the business's brand and better communicate its message to potential customers.

The competition has a better website: If the competition has a better-designed, more user-friendly, and more effective website, it may be necessary to create a new website to stay competitive.
What will a brochure website do for my business?
Increase brand awareness: A brochure website can help to increase brand awareness by providing a central location for customers to learn about a business and its offerings.

Provide information about products or services: A brochure website can provide detailed information about a business's products or services, including features, benefits, and pricing.

Generate leads: A brochure website can include calls-to-action (CTA) that encourage visitors to contact the business or request more information, which can generate leads.

Establish credibility: A brochure website can help to establish a business as a credible and professional entity by providing detailed information about the business and its offerings.

Increase search engine visibility: A brochure website can be optimized for search engines, which can help to increase its visibility in search engine results pages (SERP) and make it easier for customers to find the business online.

Provide customer support: A brochure website can provide customers with access to frequently asked questions (FAQs), contact information, and other resources that can help them to find the information they need.
Is a brochure website right for my business?
A brochure website is an excellent way to establish an online presence for your business, even if you don't sell products or services. A brochure website can help you take advantage of search engine rankings and drive potential clients to your website. Although many businesses opt for an eCommerce website, brochure websites are a viable alternative for many businesses that want to reach more customers while maintaining control over their brand identity.
What is the difference between a brochure site and an eCommerce site?
eCommerce sites are designed to be transactional in nature. They focus on providing products or services and facilitating a purchase via an online payment system. eCommerce websites can offer digital goods (such as downloads), physical goods, or even services.

Brochure sites are all about promoting your business online with as much relevant information as possible. Brochure websites can be informative, inspirational, or promotional in nature. They are made up of various pages with general information about a company's goods or services, as well as other topics such as who the company is, what it sells, and why it is better than its competitors.
Why are brochure websites important?
At its simplest, a brochure website is important so businesses can be found online. And whilst social media has a huge role to play in brand exposure, that's not the same as a dedicated website with specific and relevant content. A truly effective brochure website contains a lot of content that pulls together all the different aspects of your business and presents it in a way that makes it easy for potential customers to find what they're looking for and learn more about your products or services. A brochure website could be as simple as a single "about us" page or they can be many hundreds of pages filled with relevant information. The important point is that they're centred around content—the exact message that you want to send to your target audience today.
How long does it take to develop a brochure site?
When developing a new brochure website, we first use a collaborative process to define the goals of the project and discuss the information that will be included in it. Once we've established what the site should accomplish and how it will function, we start developing design prototypes. We collaborate with our clients throughout this process to make sure that we're always achieving their goals and staying true to the design/content that they want. In order to keep up with changing technology, we test all of our prototypes using a device emulator, which allows us to view your brochure website on various devices throughout development. We check for the most popular devices at the time of your build to ensure the website works correctly. In total, the entire cycle of design, testing, content creation and development takes around six months to launch and complete.
Will my brochure website be optimised for mobile?
Yes, our brochure websites are optimised for mobile. In fact, one of the first things our design team focus on when building a new website is how it will look and function on mobile devices. We carefully consider each feature, ensuring that every element—such as navigation, text size and placement, images, and more—looks good on all screen sizes including mobile phones, tablets, laptops and desktop PCs.
Do I really need a new brochure website?
Without a doubt, the digital age is advancing at a rapid pace. How do you know if it's time for your website to get an update? The answer is the same as how you know when any technology needs an update: When your current solution isn't up to par with industry standards, it's time to look for an upgrade. If you've been around for more than a few years and your site is still using the same design or functionality that it had when it launched, chances are that your site has fallen out of touch with the latest trends in the business. This can have a negative impact on your ability to reach new customers and grow your business.

Sometimes it'll become apparent that you need a new website. Perhaps your original website's content is old, or maybe your business has grown and you need your site to catch up. Or, maybe you're just not getting the traffic you think you deserve because your SEO strategy is inefficient.

Is your current website responsive and mobile-friendly? How long does it take to load web pages? Is your website's CMS outdated? Are you ranking on Google search results pages? Does your website have monthly maintenance? Is your design irrelevant?

If you answered yes to any of these questions then you need to invest in a new website. Have no fear, Surge is here to help revitalise your business with a customised, modern website built with your brand at the centre.
ESTABLISH YOUR ONLINE PRESSENCE WITH A WEBSITE
If you need a website to share the latest information about your products and services with your audience, a brochure website is the right choice for you.

Call us now or complete the contact form and we'll get back to you.
CALL NOW