Surge Online with our Creative Content Agency
CRAFTING COMPELLING AND MEANINGFUL NARRATIVES THAT TRULY DEFINE YOUR BRAND ACROSS THE WEB.


Content is the lifeblood of your business and the foundation of your brand identity—it's what keeps your business fresh, engaging, and relevant. If you want to communicate your message, establish your unique value proposition and captivate your audience, you need well-crafted content. Every aspect of your online presence—including your marketing materials, branding, SEO and more—should reflect your core values as a business. Your content is no exception: it's a powerful tool for conveying the narrative behind your business, sharing your story with potential clients, and convincing them to work with you.

As professional storytellers, we devise narratively-driven and emotionally evocative texts for our clients. Drawing from our in-depth knowledge of the digital industry, passion for writing, and experience in creating compelling marketing materials, our teams cultivate custom content campaigns designed to boost your online presence and trigger an emotional response from your customers.

Content that tells a powerful, meaningful story is crucial to the success of any business. Your brand is defined by the values it represents, the characteristics that make your business unique, and the target audience it reaches out to. Additionally, optimised content can vastly improve your website's search engine rankings with relevant keywords and semantic language. The more relevant a website is to a particular keyword, the higher its chances of being included in a search results list for that query.

In addition to search engine optimisation, effective and purposeful content can help build trust, credibility, and familiarity with your customers. This helps paint a picture of your business, fostering transparency that can lead to greater conversions.
Surge, An All-In-One Content & Creative Agency
DRAFTING YOUR BUSINESS'S STORY ONE PAGE AT A TIME WITH PALPABLE AND EFFECTIVE MESSAGES.
Surge provides a variety of content creation services including branding, articles, blogs, brochures and bespoke websites. We specialise in composing high-quality text that empowers your brand, improves your website's search engine optimisation and drives conversions and clicks. We research and aim to understand your target audience, which helps our teams create unique, tailored pieces of content that will resonate with your intended customers. Our content is fresh and engaging—interesting readers and keeping them coming back.
Versatile and innovative, our full service team has a wealth of knowledge about what works best in different types of industries—and what doesn't work at all. We can help realise your vision for your brand and push it further forward with creative content solutions.
Our content team prides themselves on maintaining excellent standards of writing and are experts at identifying your brand's voice ensuring consistency. We work with a variety of clients, including landscaping businesses and independent hypnotherapists. Our devoted wordsmiths spend their time creating a wide range of bespoke content for each client—from SEO-tailored webpages and press releases to educational, relevant, and informative blogs. Our team cultivates many tailored creative ideas for content related to every specific client, including long-form topical articles focused on educating the readers and incentivising sales.

Surge is a digital creative agency with years of experience, expertise and knowledge of the latest trends. We will customise a solution for your business using our innovative approaches and creative strategies. We truly believe in the power of effective copy and how it can differentiate your company from its competitors. Our goal is to ensure that your brand is successful so it becomes a powerful asset that you can use to grow your business. We offer premium services across all areas of digital marketing: website design & development; mobile app development; search engine optimisation; Google Ads advertising; content creation; video production; design; influencer marketing, social media management and more.
Let's explore a few content writing services we provide that will build your brand: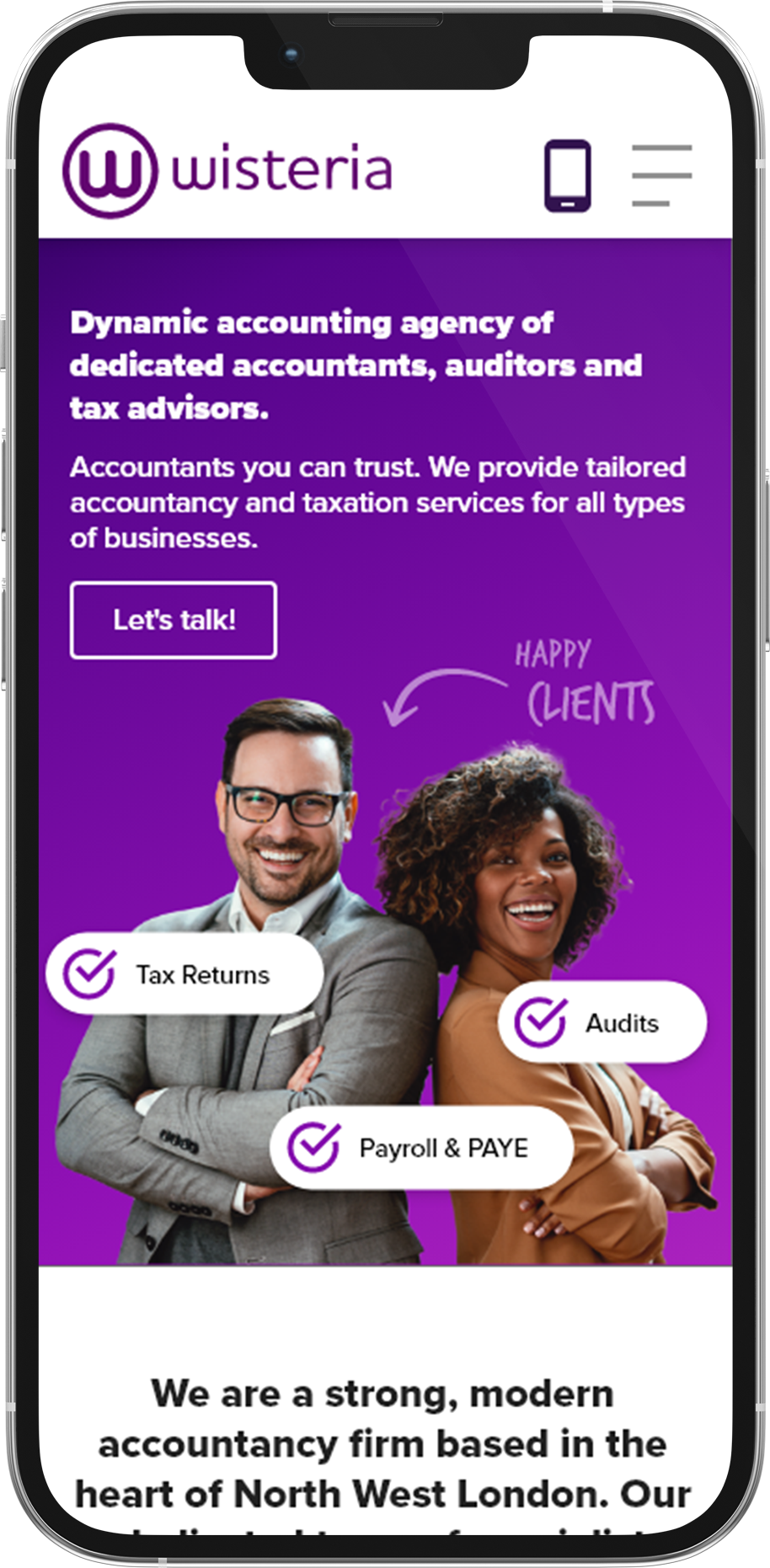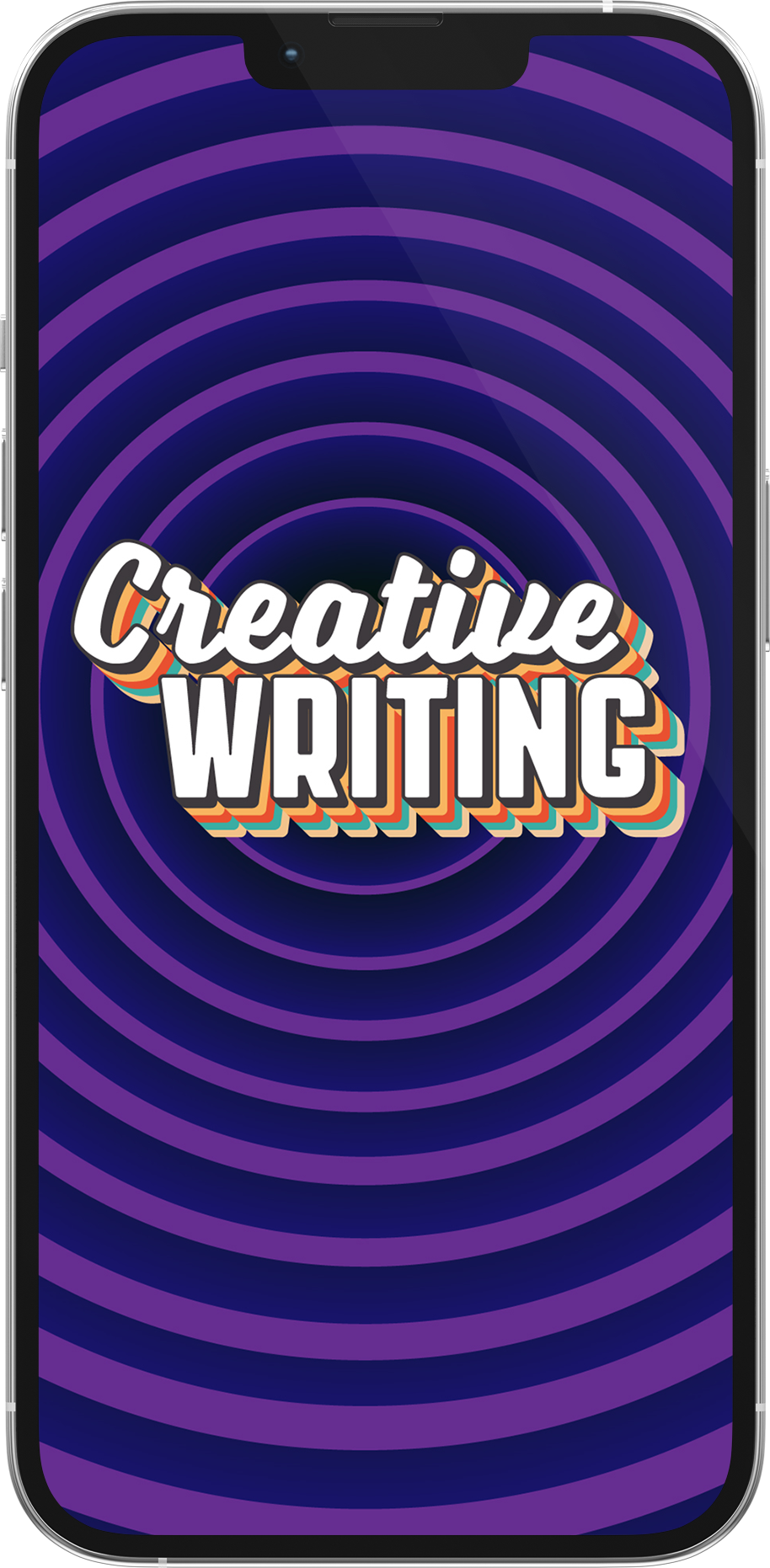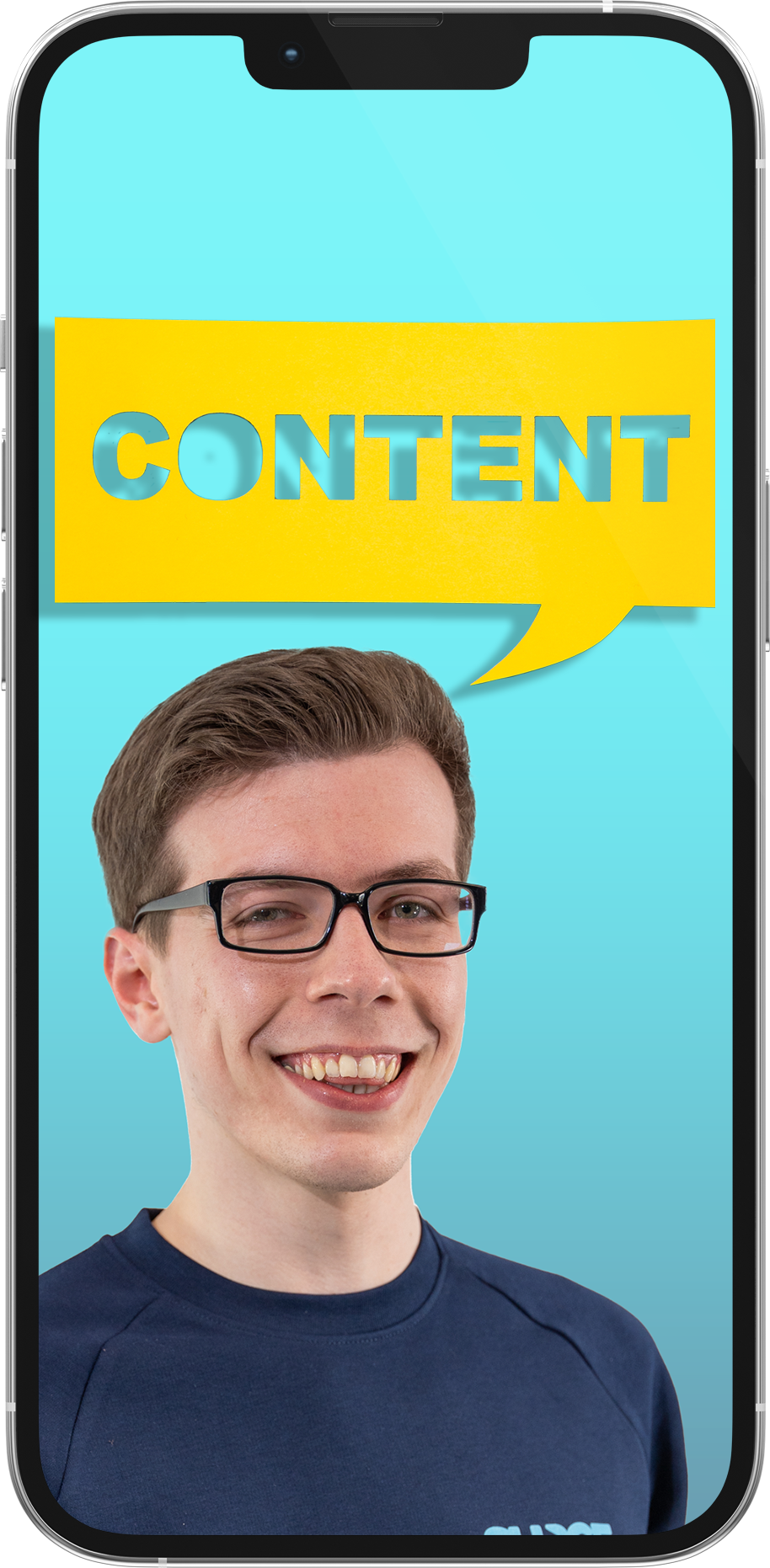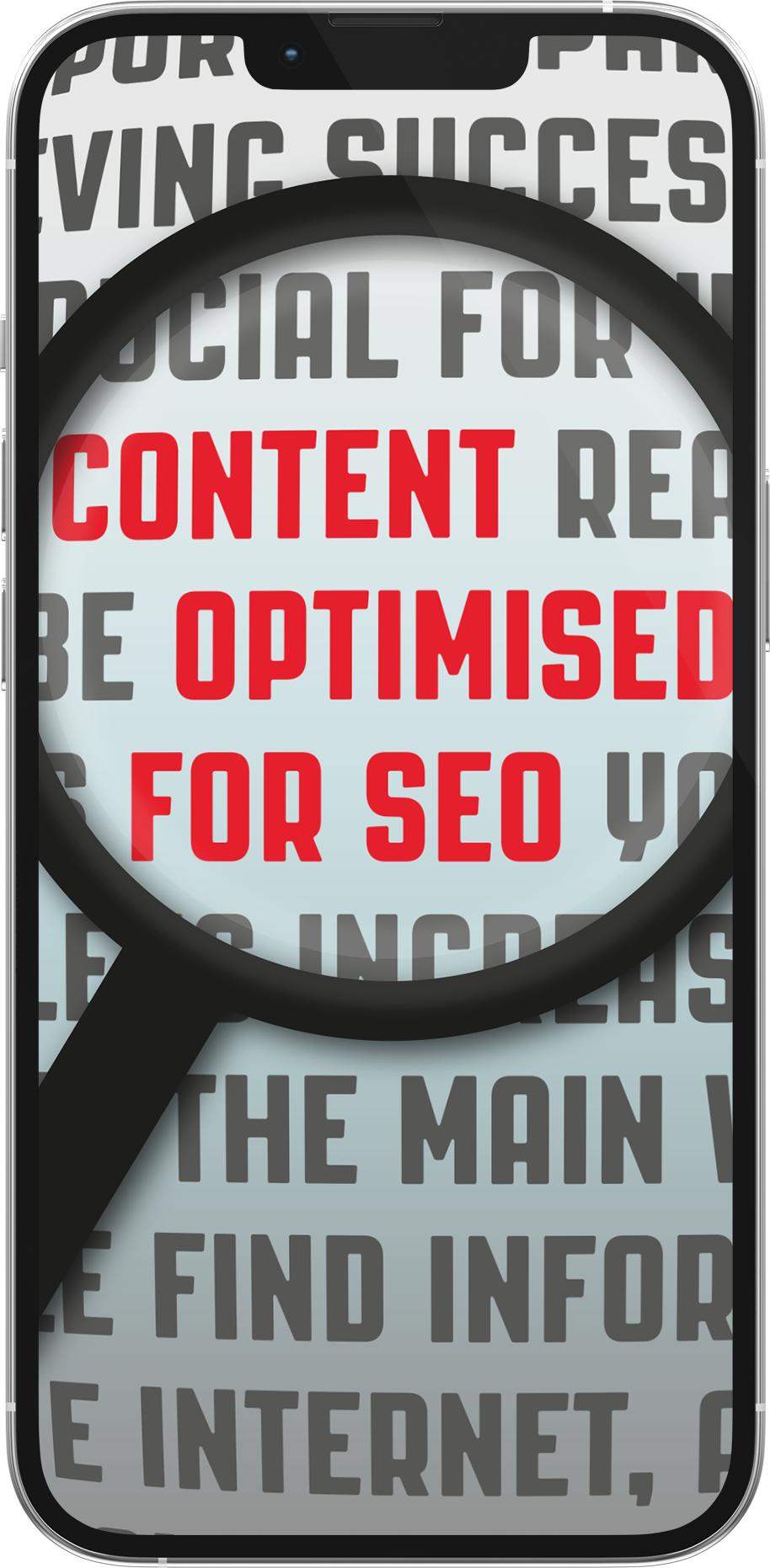 Copywriting
Copywriting is the practice of writing text for the purpose of informing, inspiring or persuading your target audience to increase sales, clicks and conversions. Mediums where copywriting is implemented include sales letters, blog posts, articles, branding assets, advertisements and website content. Your website and blog should always engage your readers. As a brand, you must maintain a consistent voice in all of your content.

Our copywriters write copy for various formats and media. They also pitch ads and marketing campaign concepts to clients, research products and services, analyse search trends on websites, and study competitors. Brand voices are developed and adapted by our copywriters during the conception of a project from the beginning, and are shaped from the very first word to create a coherent message that is then communicated in a number of ways.

We will help you put your core messages out there and make a lasting impact on your audiences. Our copywriting services include website copy, brochure content, social media posts and more. We pride ourselves on maintaining excellent standards of writing––a process made possible through the care and enthusiasm we have for learning about your brand.
Creative Writing
Enlightening and engaging, our creative content writing campaigns help businesses articulate their messaging in a meaningful, memorable way through unique texts. We can curate news journals, report writing, scriptwriting, and interviews for a variety of purposes that are best suited to your brand. Our writers also compose case studies and brand exposure pieces that showcase your company's core values as well as establish your unique selling propositions.

Our content writers are trained to articulate technical topics in a way that is both accessible and interesting to a variety of readers. To achieve this goal, we conduct thorough research on the subject matter and use their expertise to highlight relevant facts and figures. Our best creative writers never compromise on quality, ensuring that they deliver original writing that is both engaging and informative.

At the heart of our content writing services is a commitment to delivering exceptional value to our clients. We understand that your time and resources are valuable, which is why we work efficiently and effectively to deliver high-quality content that meets your needs and exceeds your expectations. Our competitive pricing and flexible packages make it easy for businesses of all sizes to access our content writing services, ensuring that you get the best possible return on your investment. Whether you need a one-off project or ongoing content support, we're here to help you achieve your goals and take your brand to the next level. Let us help you harness the power of words and elevate your messaging to new heights.
Content Marketing
Content marketing campaigns leverage topics that are currently interesting to your target audience and are likely to generate search traffic. Associating your brand, website or products with trending topics can increase the performance of all other acquisition channels. Content marketing campaigns often benefit from the viral effect. A viral effect is generated when someone shares your content with others. The more people who share your content, the more exposure you get for your brand, website or products.

Facebook, Instagram, Tiktok and Google algorithms are designed to show users more of the same type of content that they are already interacting with. Our content marketing services will help you increase your chances of engagement by integrating bespoke campaigns with social media platforms and other acquisition channels.

Additionally, Google Trends allows us to identify potential topics for content creation. By planning content around upcoming events, like the 2022 'Winter World Cup', we can increase the visibility of your content and brand. Furthermore, content marketing campaigns can also establish your brand's authority and expertise in your industry. By creating informative and useful content that addresses your audience's pain points, questions, and needs, you position your brand as a trusted source of information. This can lead to increased brand loyalty, trust, and ultimately, conversions.
SEO
It's crucial for your websites to be optimised for relevant search keywords and phrases. Achieving this means your pages will appear in the top results of search engines when people use these terms to find information about your site. Optimising your content can also increase the number of clicks on to your pages so you'll reach more potential visitors to your site. Having lots of visitors to your site is an important part of achieving success online.

Google is increasingly becoming the main way that people find information on the internet, and it is through them that potential customers will come to your website. There are numerous ways to optimise your content, including ensuring that titles and image captions are relevant to keywords.

Product category pages are the most valuable landing pages on the website because they directly connect users searching for a certain type of product. Our SEO content campaigns are structured around short descriptions, long descriptions, subcategories, and blogs. We create optimised content that includes both primary and secondary keywords throughout the pages as well as incorporating a large amount of semantic language to massively boost your website's ranks across search engine results pages.
Content Writing with Surge
CONTENT IS ONE OF THE MOST POWERFUL, INNOVATIVE WAYS TO SPEAK TO AN AUDIENCE.


Content is central to any business's success. If your brand doesn't have a steady stream of interesting, relevant, and engaging content, you're going to struggle to build a loyal audience or attract new customers through your marketing channels. Our team of experienced content strategists will create authentic and consistent experiences across all your website and social accounts while representing your brand and resonating with your target audience.

Top notch content provides value to your consumers, building trust and loyalty. Our in-house process of creating remarkable content includes researching, planning, writing, editing and publishing content for the web. Our expert writers have extensive experience creating compelling narratives and stories that drive interest in a variety of industries.
Content Strategies

To gain strong keyword rankings for a particular topic or field, you need a comprehensive content strategy that includes both technical SEO and authoritative, accurate, and useful information organised logically within your website navigation and signposting. We devise strategies around the intent of website users, along with the best fit for the products or services which you want to promote. Our content is intended to convince Google's algorithm that you are an expert in your field.
Optimised Keywords

An effective way to promote your brand or sell your goods and services via organic traffic is to identify which search terms your target audience uses and optimise your website for them. It's never about trying to cheat the system, but ensuring that your website properly reflects how relevant your goods and services are when a user searches for them. We love pursuing keywords with high volume of searches per month because that's where the largest boosts to organic traffic can be found, but we also include secondary keywords and long tail keywords in our strategies.
Consistent Brand Identity

Building a sustainable business requires the credibility that a strong brand identity offers. For example, your brand identity should be consistent across all marketing channels so that customers recognise it every time they encounter it. One of the most unique appeals of content marketing is that it represents your brand as distinct and appropriately from your competitors. We will tailor custom content to suite and match your band's tone of voice, specific to your target audience.
Outbound Marketing
Looking to boost your business and engage with your ideal customers? Outbound content marketing is the way to go! With proven strategies like email marketing, we can directly target subscribers with custom messages and keep them in the loop about your latest offers, deals, and updates. With a smart outbound content marketing plan in place, our writers can effectively boost brand awareness, generate leads, and achieve better conversions for your business.
Case Studies
Case studies can be an effective content marketing strategy for businesses looking to showcase their successes and demonstrate their expertise to potential customers. Through well-written and visually appealing case studies, you can effectively communicate your value proposition and highlight your key benefits to prospective customers. Additionally, case studies can be repurposed and shared across multiple channels, including social media, email marketing, and your website, further expanding your reach and promoting your brand.
Results You Can Expect When You Partner With Surge
At Surge, we create high-quality content that reflects our clients' unique values and enables them to connect with their audience. Through content marketing and SEO, we drive traffic back to our clients' websites, increase engagement, and help them gain exposure. Our team of experienced writers can craft anything from catchy copy to blog posts for any type of business. We've assembled a list of some of the most important benefits of our content services for your business, along with what you can expect from our services when partnering with us.
Brand Awareness

Looking to get your brand in front of more eyes and drive more sales? You need a content marketing strategy that delivers results. Our expert team understands that more organic traffic and exposure to your brand means more opportunities to engage with your target audience. That's why we create strategies that include a mix of both informational and transactional searches, so users at every stage of the sales funnel can become more aware of your brand. Our campaigns are designed for sustainable, long-term success, with repetition and high levels of user engagement at the forefront. The more users engage with your content, the more trust and brand loyalty they'll develop, leading to more conversions and repeat business.
More Website Traffic
Are you tired of lacklustre traffic to your website and lack of leads? High-quality content can help drive traffic to your site and boost your brand's visibility. Quality content not only grabs the attention of potential customers but also helps build trust and establishes you as a thought leader in your industry. Providing informative, engaging, and valuable content can keep your audience coming back for more and improve your search engine rankings. This means that when customers are looking for a business like yours, they'll find you first! With our expertly crafted content, you can increase website traffic, generate more leads, and drive more sales.
Higher Google Rankings

With our proven keyword strategies and powerful Semrush Position Tracking tool, we'll help you skyrocket to the top of national organic searches. Our team tracks primary and secondary keyword positions for your business, and we provide transparent monthly reports that let you see exactly how we're performing. Our keyword strategies are meticulously organised around specific URLs and areas of your business that you want to target, so you can be confident that our strategies are working to help you achieve your key performance indicators. With our cutting-edge tools and expert team, you'll dominate search engine rankings and drive more traffic to your site in no time.
Bespoke Content/Copy

Our expert team has the skills and experience to help you craft everything from taglines and descriptions to press releases and video scripts. We've helped businesses develop comprehensive brand messaging strategies that elevate their entire brand identity. Our team is involved from the earliest stages of your project, working closely with you to understand your goals and vision. Whether you need help developing your brand or creating powerful business writing, we're here to help. With our proven strategies and expert guidance, you'll be able to connect with your target audience and drive more sales than ever before. Don't settle for mediocre copy - contact us today to start creating messaging that truly sticks!
Benefits Of Partnering With Surge, a Content Agency
DEDICATED TEAM OF TALENTED WORDSMITHS THAT SPECIALISE IN CREATING HIGH-QUALITY CONTENT THAT GENERATES LEADS AND INCREASES CONVERSIONS.

At Surge, we believe in the power of content and provide it with the royal treatment it deserves. As a full-service agency, we specialise in content marketing and creation for businesses of all sizes, from local enterprises to multinational corporations. Our comprehensive service offerings cover everything from engaging blogs and concise short-form articles to in-depth long-form articles and attention-grabbing press releases. With a team of skilled writers and marketers, we create content that resonates with your target audience, boosts your brand's online presence, and helps drive traffic to your website. Whether you need regular blog posts to keep your readers engaged or compelling product descriptions that convert visitors into customers, we have you covered.
As a content marketing agency, our experienced writers specialise in crafting informative, interesting, and engaging content that's sure to capture your audience's attention. We can help you establish a compelling online presence and drive more traffic to your website through our expertly written-blogs and articles. Whether your business operates in travel, finance, eCommerce, technology, art, or culture, our team has the expertise to deliver content that truly resonates with your target audience.
We're passionate about helping businesses like yours shine by creating content that truly captures the essence of your brand. From understanding the products and services you provide to the mission and values that drive your company, we work closely with each client to craft content that highlights your unique value proposition and speaks directly to your target audience. Our personalised approach means that you'll get content that's tailor-made to your specific needs and goals, so you can stand out in a crowded market and attract the customers you want most.
Our content marketing team creates unique pieces of quality content by incorporating user-generated/social proof content, educational content from experts and other reputable sources (providing credibility and brand loyalty) and content that triggers an emotional response. Our expert writers have extensive experience creating compelling narratives and stories that drive interest in a variety of industries.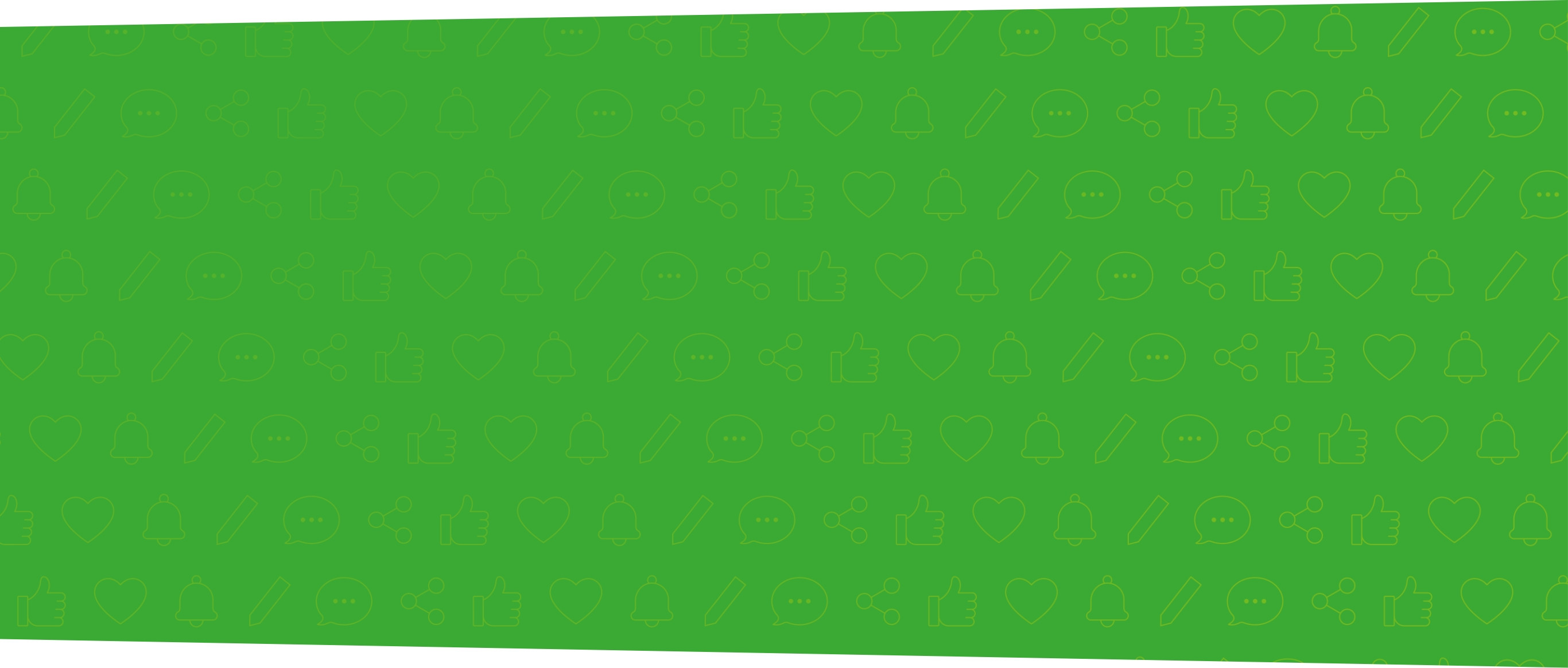 LIKE THE SOUND OF OUR CONTENT AGENCY?
ONE QUICK CALL IS ALL IT TAKES TO KICKSTART YOUR JOURNEY TO INCREASED REVENUE.
CALL NOW
Frequently Asked Questions
Why is content important?
Content is king. That's something we hear all the time in the web design industry, and with good reason. The more information you feed to your website visitors, the better Google will feel about your business—and the more return on investment you can expect from your site. Before a visitor can check out your product or service, however, they have to find you first, which is where SEO comes in.

To get to the top of search results for relevant keywords, you need your webpages to be optimised for search engines. This means creating content that is comprehensive and covers for human users everything they are likely to want to know about the subject. These details not only reassure potential customers that what you're offering matches their requirements and expectations prior to booking, but the information provides context and reinforces the notion with Google that your webpage is indeed highly relevant.
What content can you create for my business?
Our content team creates a diverse range of content for each client, including SEO-tailored webpages and press releases as well as educational, relevant, and informative blogs. Our writers cultivate many bespoke ideas for every client, including long-form topical articles focused on educating readers and driving sales. To keep your content fresh, we can consider writing a variety of engaging topics such as company history, product updates, interesting statistics, industry news and relevant articles.
Why do I need content on my website?
Overall, content is important for a website because it helps to inform, educate and engage visitors. It can also help to improve search engine rankings, increase brand awareness, and drive conversions. Quality content can establish your website as an authority in your industry and attract backlinks, which can further improve your search engine rankings. Additionally, having a variety of different types of content, such as text, images, and videos, can keep visitors on your site longer and reduce bounce rates. Overall, having strong, relevant, and regularly updated content is essential for the success of a website.
What content do I need for my website?
The specific content that your website should have will depend on the goals of your site and the needs of your target audience. Some common types of content that most websites should have include:

Homepage: This is the first page that visitors will see when they come to your site. It should provide an overview of what your website is about and include calls to action that encourage visitors to explore further.

About Us: This page should provide information about your company, including its history, mission, and values.

Products/Services: If your website is focused on selling products or services, this page should provide detailed information about what you offer and how to purchase them.

Blog: A blog can be a great way to provide valuable information to your target audience and attract new visitors to your site.

Contact Us: This page should provide contact information and a form that visitors can use to get in touch with you.

FAQ: This page can help to answer common questions and provide additional information about your products or services.

Testimonials: This page displays the feedback of your clients, this will help to build trust and credibility with potential customers.

Privacy Policy and Terms of Service: These pages can help to establish your website's legal terms of use and ensure compliance with relevant laws and regulations.
Do I need content for my website?
The more information you feed to your website visitors, the better Google will feel about your business—and the more return on investment you can expect from your site. Before a visitor can check out your product or service, however, they have to find you first, which is where SEO comes in. To get to the top of search results for relevant keywords, you need your webpages to be optimised for search engines.

In order to be at the top of search results for relevant keywords, you need your webpages to be optimised for search engines. An optimised page includes comprehensive content on the subject and covers everything users are likely to want to know about it. This reassures potential customers that what you're offering matches their requirements and expectations prior to booking, and provides context that reinforces the notion with Google that your webpage is indeed highly relevant.
What is copywriting?
Copywriting is the process of writing text for the purpose of advertising or other forms of marketing. The text, also known as "copy," is written to persuade someone to take a particular action, such as to buy a product or service, sign up for a newsletter, or visit a website. Copywriting is often used in advertising, brochures, and on websites. It can also be used in other forms of marketing such as email campaigns, social media posts, and video scripts.

Copywriting is different from other forms of writing because it is written with a specific purpose in mind and is intended to persuade or influence the reader. The copywriter must understand the target audience, the product or service being sold, and the desired action the reader is supposed to take. They must also use persuasive techniques such as emotional appeals, vivid language, and storytelling to make the text more effective.
Why is SEO important for businesses?
Search engine optimisation involves a combination of techniques that allow a company or individual to improve their website page's rank on search engines like Google, Yahoo, Bing and others. The vast majority of online traffic is driven by search engines and most large companies are now actively investing in SEO to ensure their placement on the first page of search results.

Google doesn't read content the same way humans do. This means that simply having great content on your site isn't enough to have it rank high on Google's search engine results. The key, therefore, is making sure that there are things like keywords, meta-tags and other data in place that tell the search engine spiders what terms to look for and how to rank your site in relation to those terms.
What makes a webpage relevant?
In Google's own words, their search engine exists to: "Deliver the most relevant and reliable information available." Bearing this in mind, the positions of websites within the SERPs for a particular search query, reflect just how relevant and reliable those webpages are. What makes a webpage relevant and more importantly, more relevant than the next? With Google being data driven and essentially a piece of software (albeit an incredibly complex one), it has to look at a wide range of factors to determine just how relevant your website and webpage is when a user submits the applicable search term. This is then compared to literally every other website out there.
Why is content marketing important?
Attracts and engages target audience: By creating valuable, relevant, and consistent content, you can attract and engage your target audience and build relationships with them. This can lead to increased brand awareness, website traffic, and conversions.

Cost-effective: Compared to traditional forms of advertising, content marketing is often less expensive and can be more effective at reaching and engaging the target audience.

Establishes authority: By providing valuable information and insights, content marketing can help establish a brand as an authority in its industry and build trust with potential customers.

Improves search engine rankings: Creating and distributing high-quality content can improve search engine rankings and make it easier for potential customers to find your brand.

Provides long-term benefits: Content marketing is a long-term strategy that can continue to drive results even after the initial investment. It also can be used to nurture leads and move them through the sales funnel.

Can be used across different platforms: The content can be repurposed and shared across different platforms, such as social media, email marketing and website, maximizing the reach and impact.

Builds loyalty: By providing valuable information and resources, content marketing can help to build customer loyalty and improve customer retention.
How can Surge boost your online presence with SEO?
We understand that businesses are at different levels. So whether a client has pretty much no visibility because it's a new website, we'll go through all of the the technical issues that need sorting out before the nitty gritty content side of optimising work on a site needs to be done. We can't get rid of those bottlenecks before we start. We can grow something from zero visibility to a fairly decent visibility with a solid foundation for a Google+ campaign. We can also take a client who's got one, you know, who's huge. We've got all sorts of first page positions and you know, we're resourceful enough to pick out the extra tricks and things that they need to be top of the page or higher up on that page.
What can creative writing do for my business?
Branding: Creative writing can help to establish a brand voice and personality that resonates with the target audience and differentiates the business from its competitors.

Storytelling: Creative writing can be used to tell stories about the business, its products or services, and its customers. These stories can be used to create emotional connections with the target audience and make the business more relatable.

Content marketing: Creative writing can be used to create engaging and informative content that can be used in a variety of marketing channels, such as blog posts, social media, email campaigns, and more.

Advertising: Creative writing can be used to create compelling and persuasive ad copy that can be used in a variety of advertising formats, such as television, radio, print, and online.

Website: Creative writing can be used to create website copy that is both informative and engaging, and that can help to improve search engine rankings and convert website visitors into customers.

Product/Service Description: Creative writing can be used to write product and service descriptions that are both informative and compelling, and that can help to increase sales.

Customer Service: Creative writing can be used to write customer service scripts and FAQs that are both informative and friendly, and that can help to improve customer satisfaction.
What softwares do you use to track and increase Google ranks?
Google uses complex algorithms to determine which websites are the most relevant for specific searches. Although they are never going to share what these algorithms are, we can utilise various tools such as Semrush and SEO PowerSuite which provide insight as to what users are searching for and how our specialists can incorporate tailored strategies for our client's websites.
What makes content unique?
Originality: The content should be original and not copied from other sources. It should provide a unique perspective, insights or point of view on a specific topic.

Relevance: The content should be relevant to the target audience and address their specific needs, interests and concerns.

Quality: The content should be well-written, well-researched, and provide value to the reader.

Engaging: The content should be engaging, use visuals and storytelling, to make it more interesting and easy to understand.

Authentic: The content should be authentic and not try to manipulate or mislead the audience.

Optimised for Search Engines: The content should be optimised for search engines, by using keywords, meta tags, and other best practices.

Formatting: The content should be easy to read and navigate, using headings, bullet points, images, and other formatting techniques.
INFORM, EDUCATE AND ENGAGE VISITORS WITH QUALITY CONTENT
Content is vital to your business: It keeps your brand fresh, engaging, and relevant.

Call us now or complete the contact form and we'll get back to you.
CALL NOW