Surge Online with the Right SEO Agency
BUILD AUTHORITY ON THE WIDER SPHERE OF THE INTERNET WITH COMPREHENSIVE SEARCH ENGINE OPTIMISATION PRACTICES.


Search engine optimisation (SEO) is a broad term that covers a variety of different methods and techniques used to increase the organic visibility and positioning of your website within search engine results pages (SERP). These practices range from basic on-page optimisation to link building, local, international and technical SEO. The better visibility your pages have in Google's search results, the more likely you are to generate attention and attract prospective and existing customers to your business. By taking a proactive approach to SEO, your business can be easily discoverable by your target audience.

Many companies fail to harness the full power of search engine optimisation, lacking guidance on how their websites can be optimised for search engine reach. They are consequently left at a huge disadvantage in the marketplace. The first page of search results is the most visible; this is why businesses must ensure their website is structured and optimised in ways that make it easier for Google to find and index it. Essentially, if you aren't on the first or second page of Google, your target audience isn't going to find you.

As a result of the changing nature of Google's algorithm, SEO has evolved from a single-minded focus on keyword density and link building to an interlocking system that includes technical optimisation and a wider range of factors. In recent years the focus has shifted away from backlink acquisition, with helpful content and information once again taking centre stage. Creating quality content is more important than ever, as is making it easy for search engine bots and human users to discover it. On-page optimisation involves mapping keywords for each piece of content that describes what it's about and putting those words in appropriate places (such as the title, meta description, headings, alt tags, and URL) so that Google associates the page with the applicable search terms and topics.

Surge offers various leading SEO and content services that are tailored towards meeting your individual needs at competitive prices, allowing you to get the most out of your investment. Through our tailored strategies for optimisation, we can ensure that your website appears organically in SERPs, allowing you to make a return on your investment through increased traffic and improved conversion rates.
Surge, An All-In-One SEO Agency
INCREASING OUR CLIENT'S WEBSITE TRAFFIC AND DRIVING MORE CONVERSIONS THROUGH IMPACTFUL, TAILORED SEO STRATEGIES.
Surge is an award-winning SEO agency with a huge difference, our full service team is focused on cross-discipline collaboration where we bring together all sorts of expertise, explaining why the strategy that we carry out has such a positive impact on our clients' businesses. We have an in-house team of designers, developers and strategists that are all working together to achieve one goal - to make your company's website a valuable tool in your marketing strategy.
Our digital marketing professionals can develop an extensive strategy tailored to your business that encompasses web development, social media management, influencer marketing and everything in between.
There are many skills required to have an effective SEO strategy, and we have them all holistically. We know how to do technical SEO well through a combination of knowledge, research, and development. Our agency is made up of people from all across the board—from developers to social media specialists to content writers and even people in PR—and each of us understands how SEO is connected to all of those services and how they have a bearing on each other. So when we tell you something about your business's SEO, we're speaking from an immense amount of experience in the field—we know what works and what doesn't.

SEO is the most important aspect of your website that drives traffic, engagement, and ultimately leads. It's what makes your site relevant in the eyes of Google and the other major search engines. But SEO is not an overnight process. It takes time to get your site ranking at the top of search results pages, and you have to continue to promote it and keep it relevant over time. That's exactly what our teams at Surge can do for your website—build the foundation for your SEO efforts and continue promoting it over time so that you reap the benefits of a consistent, strong presence in search engine results.
Let's explore a few SEO methods that can help your business rank across Google: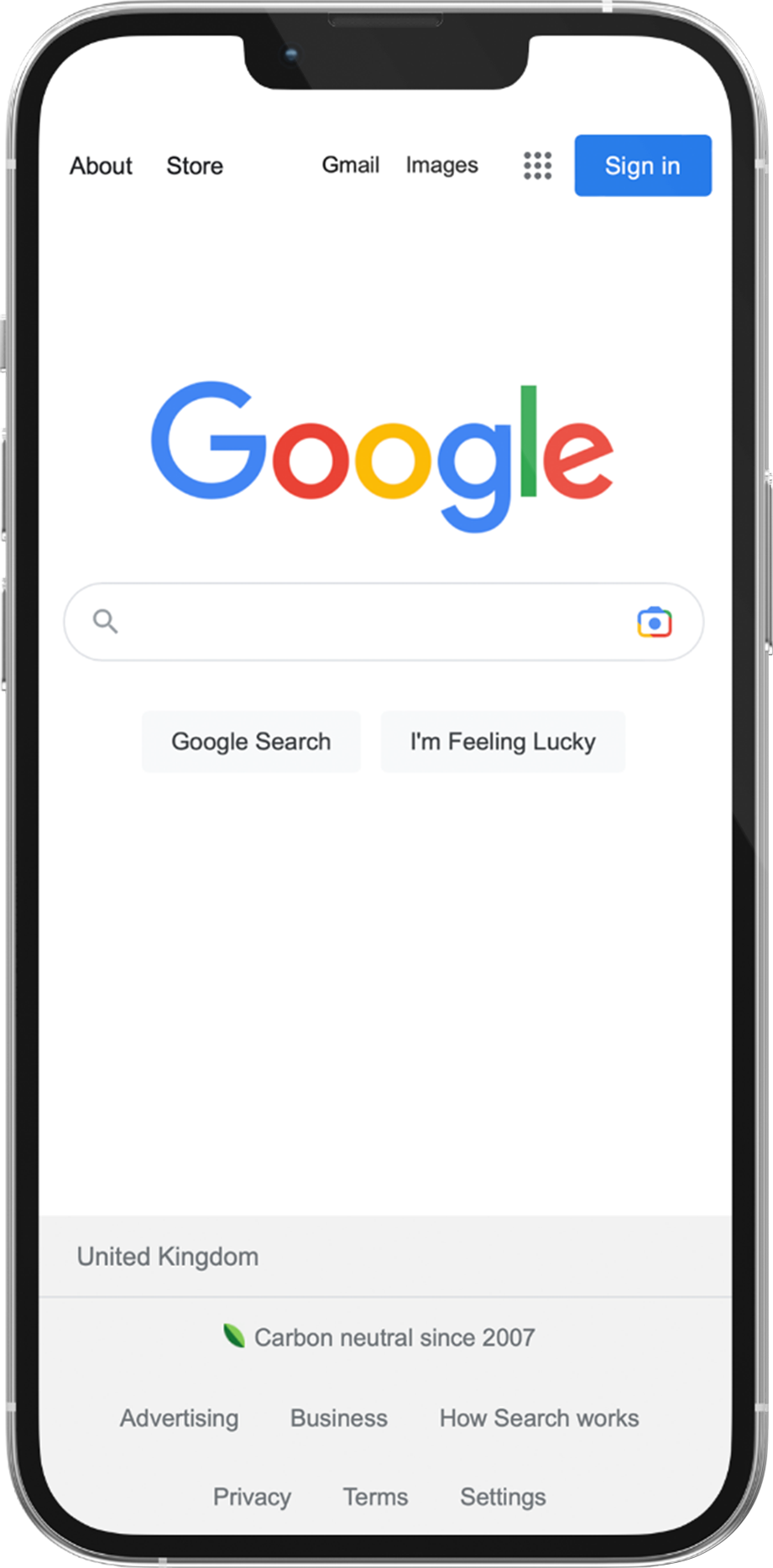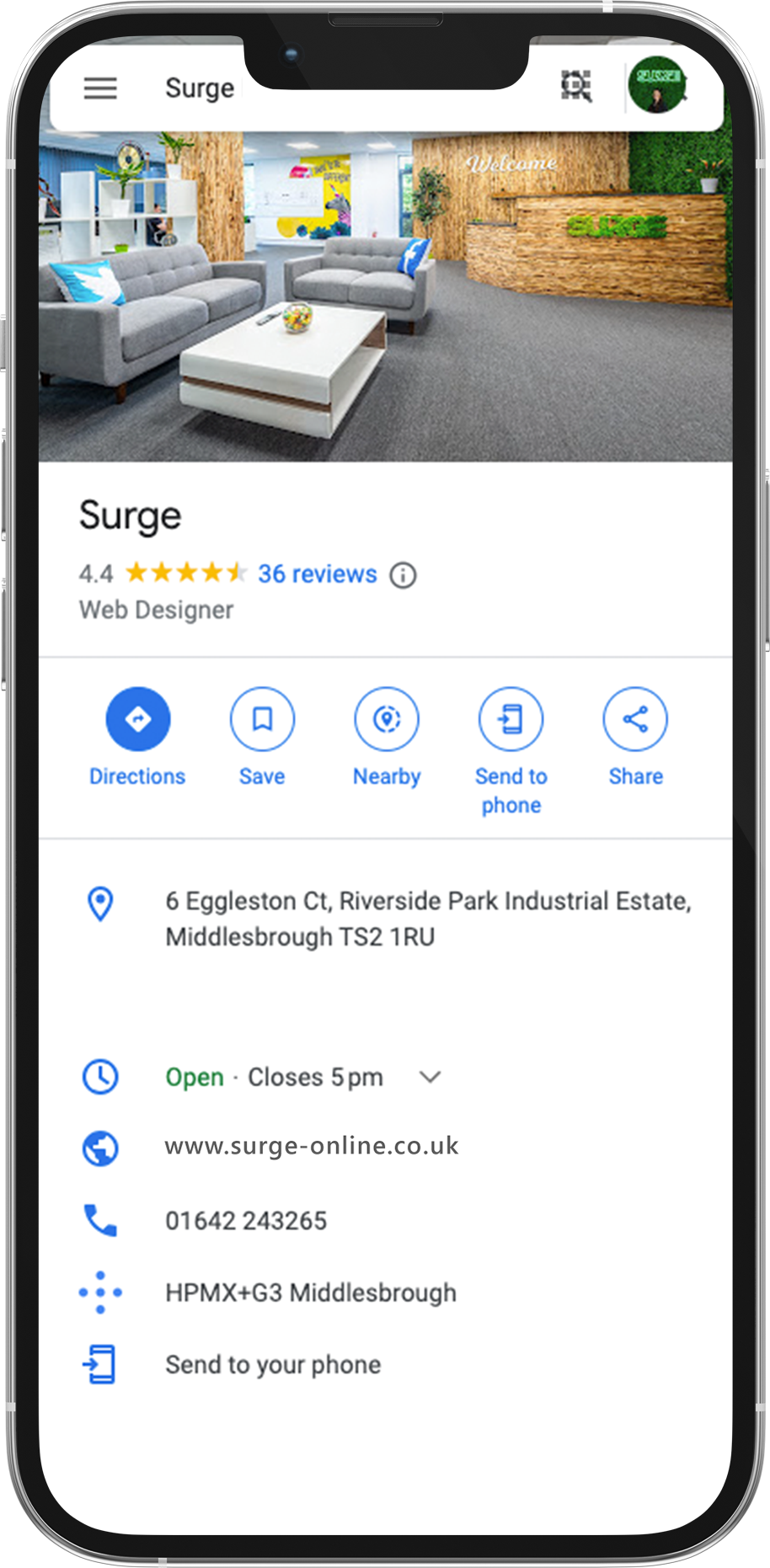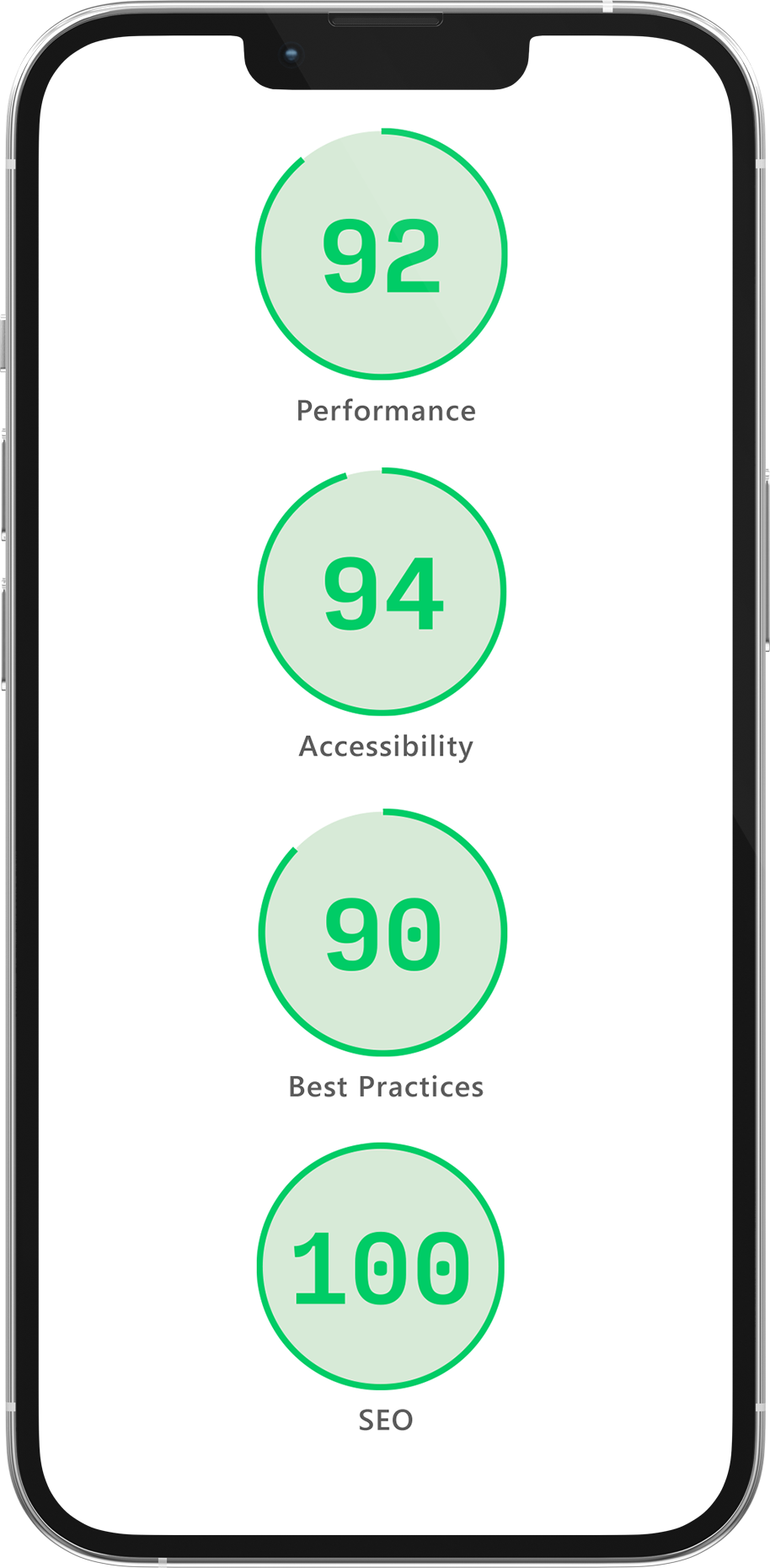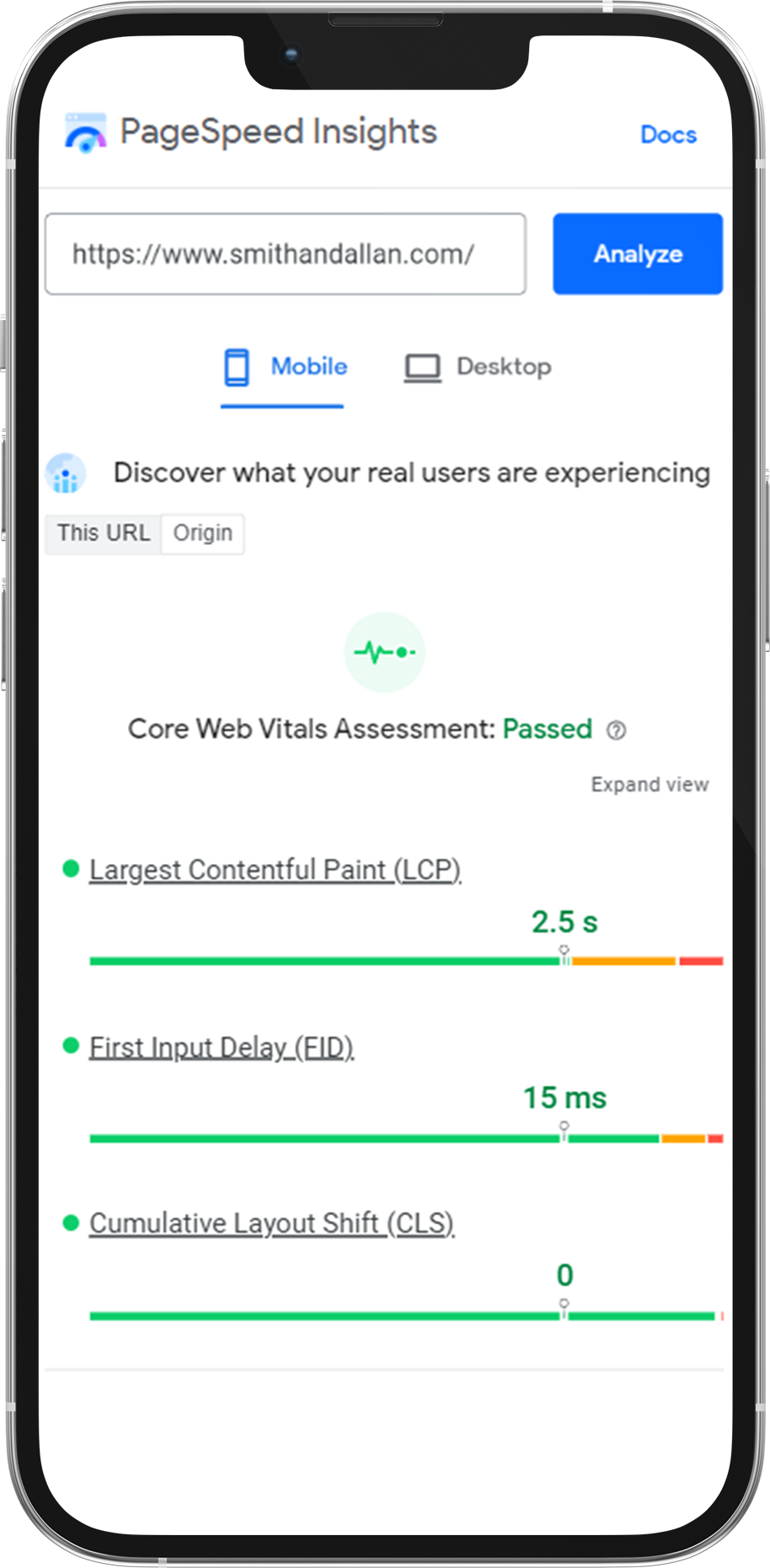 Organic Search
As an award-winning SEO agency, it's our job to achieve a higher level of search visibility for your website. We do this by increasing the number of search terms that Google associates with your website, along with the relative page positions for those keywords, within the SERPs. This in turn increases website traffic and ultimately drives more conversions, such as sales and enquiries as a result.

The purpose of organic search is that the most relevant and useful results will be shown to users first. If you'd like to attract more organic traffic, you first need to convince Google that not only is your brand and website relevant to what human users are searching for but that they are more relevant than those of your closest competitors. This is ultimately how organic search rankings are increased.

There are various types of search terms which we target to attract more organic traffic. Informational searches are based on users looking for answers to questions they have. Content of this nature not only exposes users to your brand, but the articles themselves contribute to your website's authority over the particular topic.

Commercial and transactional searches more directly connect users to the goods and services which you sell. Think of your organic rankings as the location of a traditional brick-and-mortar store: Are you on a busy high street, or is your shop tucked away down a side street where no one sees it? From improving your website's crawl ability for indexation, to on-page optimisations such as TF-IDF tuning, we use a myriad of techniques to improve your organic search visibility.
Local SEO
Google searches also take location into account and depending on the nature of the search term, this can have a huge bearing on the results which are displayed. For example, if a user searches for "cake shop" Google will tend to favour businesses based on their locality to the user, as opposed to looking at national businesses. The nature of cake shops is that they generally service a particular local area, with very few having a national delivery service as the goods are delicate and perishable.

Where this does mean independent businesses have a chance to thrive within local search results, the same levels of competition that apply to national Google results can apply if there's lots of local competitors. From strong Google Business Profiles, to local directories, customer reviews and mentions in local publications, as much information as possible which not only links your business to the local area, but reinforces your expertise over your goods and services on offer, increases your visibility in this field.

A range of techniques are used to not only ensure your online presence matches your geographical reach, but that this 'catchment area' is expanded over time. Wanting to target more customers from a nearby area? Local SEO techniques are used to improve your visibility for searches done in that area and increase traffic from users who are in the surrounding area or near the same postcode.
Technical SEO
Where content and information are ultimately the main things which Google uses to determine the relevance of a webpage for the associated search terms, technical SEO deals with the foundations needed to ensure it can effectively make these decisions in the first place.

Technical crawls with software such as Screaming Frog and SEO Powersuite allow us to diagnose a huge range of 'health issues' that a website is suffering from, in conjunction with Google's own tools such as Search Console and Lighthouse. Broken links, missing or duplicate Page Titles, sitemap and canonical issues, all stand in the way of Google's bots crawling your website in an efficient manner. If Google can't determine what your pages are about in the first place because it struggles to find them, or really basic information about the page is missing, it means that content changes take far longer to be noticed by Google and keyword rankings improve much slower as a result.

Crawlability and indexation issues can be viewed as a bottleneck to on-page optimisations; firm technical foundations allow this type of strategy to shine, whereas poor website health stops this from being noticed in the first place.
Core Web Vitals & PageSpeed
The definitions of 'technical SEO' have evolved considerably over the past few years. No longer confined to traditional indexation issues, such as broken links, missing page titles and meta descriptions; Google's Core Web Vitals Update in June 2021 placed new focus on website health and associated problems which hamper the user experience. Although Google had openly released access to tools such Lighthouse and PageSpeed Insights a number of years before (enabling developers to test webpages themselves), the June 2021 update saw some of the criteria become ranking factors.

In short, Google now audits websites as well as crawling them for indexation purposes, and if a URL fails Core Web Vitals it is actively penalised within the SERPs.

There is a huge crossover between SEO and web development work to implement fixes and improvements in this area. Working under guidance from our SEO team, our developers are experienced with improving PageSpeed Performance on existing websites, whilst new website builds on Statamic and Aero are routinely built with 'green' Lighthouse scores across the board.
Search Engine Optimisation with Surge
SEO IS A VITAL METHODOLOGY THAT HELPS BUSINESSES ORGANICALLY REACH POTENTIAL CUSTOMERS THROUGH TOP SEARCH ENGINE PAGE RESULTS.


Surge is a digital marketing agency based in the heart of Middlesbrough that offers a wide range of services from monthly SEO website maintenance, where we'll handle everything from reporting analytics, indexation, link building, content creation (original or guest), keyword research, site structure optimisation to thorough SEO audits where we take a look at your entire site and give detailed recommendations on how you can increase traffic and increase brand awareness by improving SEO. This is done to increase your website traffic and ultimately drive more conversions as a result. A solid content strategy is what separates a successful SEO campaign from an unsuccessful one. There are various types of content that we can create and use, from blog posts to guest posts on other websites, product descriptions, page titles, metadata and much more. Each of these works towards the same end goal: organically attract new visitors to your site.
Technical SEO Audits


As experienced 'website doctors,' our SEO team are well versed in carrying out audits to diagnose issues with your website, along with putting together recommendations and actionable work to plan how improvements will be achieved. We use a range of software such as SEO Powersuite, Screaming Frog, Semrush, Google Search Console and Google Lighthouse to identify problems. More importantly, we also understand that an audit isn't simply putting a URL into some software and clicking 'start'. It all begins with a technical crawl but doesn't end until a thoroughly researched and well-written report has been produced.
Keyword Targeting Strategy


In order to promote your brand or sell your goods and services via organic traffic, the key is identifying which search terms your target audience is using and which are the most lucrative to optimise your website for. It's never about trying to cheat the system, but simply ensuring that your website properly reflects how relevant your goods and services are when a user tries to find them. We love pursuing keywords with a strong volume of searches per month, as that's where the largest boosts to organic traffic can be found, but our strategies include a healthy mix of secondary keywords and long tail keywords too.
On-Page TF-IDF Analysis


Although the removal of keyword density is ancient history in terms of Google's core algorithm updates, TF-IDF analysis continues to be a valuable method of assessing why certain webpages are considered more relevant than others, for a particular topic or set of keywords. We use software tools to ensure that the content we produce is rich with semantic language and that we avoid practices such as 'keyword stuffing' which Google actively penalises webpages for. Across on-page fields such as the Page Title, Headings, Meta Description and Body Text, we use TF-IDF tuning to ensure that keywords aren't underused or artificially overused.
Google Business Profiles


Google uses a wide range of sources to verify both the accuracy and relevance of the information on a webpage. Having the rest of the internet to draw from, the details on websites are fact checked and cross referenced, so it shouldn't come as any surprise that one of the most valuable tools for promoting your business is Google's own Business Profile service. Key to strong visibility in Local Search results, the details on your profile should be comprehensive and match the information on your website. Furthermore, if you want to extend your geographical catchment area for local results and appear for a larger range of services, the content on your website is the best place to start.
Content Strategies


In order to gain stronger keyword rankings for the particular topic or field you're pursuing, a fully comprehensive content strategy is required. Combining technical SEO with information which is authoritative, accurate and useful, content should be organised logically within website navigation and signposting, as well as being unique and engaging for human readers. We devise strategies around the intent of website users, along with the best fit for the products or services which you want to promote. Want to be seen online as an expert in your field? We'll help you convince Google's algorithm using high-quality content, which in turn will open up your brand to a wider audience in the process.
Growing Domain Authority


A phrase coined by the team behind the SEO software, Moz, domain authority works like a Google 'trust score'. The higher your trust score the more sway you hold within the SERPs. This means that far less on-page SEO is required in order to climb through the ranks - Google trusts your website more in general, so you receive preferential treatment compared to websites with lower domain authority. We use a range of techniques to grow your domain authority over the long term. This trust score amplifies the effects of all other SEO practices and is based upon domain age, website health, number of ranking keywords and indexed pages, along with the domain authority of external websites which link to yours.
Link Building


Although its significance has been reduced over the years via various Google updates, linking building is still a valuable way of growing domain authority. Essentially when another website links to yours, it's 'vouching for you' under Google's watch. How valuable this 'link juice' is depends on various factors such as the domain authority of the external website, how relevant their website is to your own, and the relevance of the information on their page to the information on yours. We use trustworthy 'do-follow' links from industry publications which are relevant to your field. This not only nurtures growth of your domain authority in a natural way, but it maximises referral traffic from real human beings.
Competitor Analysis


As your positions within Google's results are relative against your competitors, it's vitally important to keep an eye on what techniques they have previously and are currently using with their websites. Competitor analysis allows us to figure out what successful SEO strategies have been used, along with identifying any pitfalls which we can avoid with your strategy. We use advanced software along with our own judgment to find keyword gaps, content gaps and any flaws in your competitors strategies which we can capitalise on to make valuable gains. It isn't simply about copying what stronger competitors have done before; it's about finding and taking advantage of the opportunities which they have missed as well.
Results You Can Expect When You Partner With Surge
To achieve the best possible rankings on Google, it is vital to implement a well-researched and executed search engine optimisation strategy. Surge is an experienced SEO agency specialising in cultivating a variety of SEO practices that generate sales, increase ranks and build brand awareness. We've assembled a list of some of the most important benefits of using SEO for business, along with what you can expect from our services when partnering with us.
Increased Organic Traffic


With more indexed keywords and higher Google rankings, the ultimate goal is always going be getting onto the first page of Google for the relevant terms. As we know, unless you're on the first page you're very unlikely to be found by the public. Our team has tonnes of experience in chasing after the best volume search terms and winning clients those coveted first page positions, within both local and national search results. From eCommerce websites to brochure sites which generate leads across a huge range of industries, our results speak for themselves. Our agency will help you Surge Online!
Infrastructure for Google Ads


A common misconception about search engine optimisation is that it only concerns organic traffic. Google Ads are powered by the same search engine. With Shopping campaigns, keywords are generated entirely from on-page content, with most of the feed strength coming from the website itself. In a similar fashion, the effectiveness of Search Ad campaigns is underpinned by Ad Quality Score. Around 39% of this score is based on the Landing Page Experience of the webpage itself, with relevance being the most significant part of that. High performing Google Ads rely on firm foundations set by SEO strategies.
Higher User Engagement


Our SEO team are trained in the principles and practices of CRO (Conversion Rate Optimisation). Where the ultimate goal is to increase sales and enquiries for our clients, in practice this entails working closely with our Creative and Development teams, in addition to the clients themselves, to continually improve the quality of navigation, functionality and the page content itself. By studying the conversion paths that users are following, along with other engagement data such as bounce rate and average session duration, we ensure users can find what they're looking for quickly, that the content itself is captivating and that they're more likely to buy or enquire as a result.
More Sales & Conversions


The key thing about greater search visibility is that it brings more users to a website and with a greater audience there's more opportunity to promote your services and sell your goods. As well as increasing your profits our ecommerce reporting offers unique insights into the sales data itself. This coupled with Google Trends and search volume data allows us to foster the growth of our clients product portfolios and pursue opportunities for market growth as a result. Data isn't just about numbers and percentages, it's a valuable tool for making significant decisions. Well versed in both 'geek speak' and layman's terms, our account managers will give you valuable advice to help you achieve your internal business targets and goals.
Higher Google Rankings


Using the Position Tracking tool within Semrush, we track primary and secondary keyword positions within national organic searches. This data is exported and all included within our monthly reports, so you can track the performance of our keyword strategies in a completely transparent manner. Keywords are organised around specific URLs and areas of your business which you're wanting to push. This way you can be secure in the knowledge that the strategy you've agreed with us is not only working, but that the higher Google rankings are actively contributing towards you hitting your all important KPIs..
Brand Awareness


More organic traffic from users also means that more of your target audience is exposed to your brand. This is done via a multitude of ways, from customers finding specific product categories and services on your website, to news and blog posts which answer questions to topics which they're researching. Our strategies include a mix of both informational and transactional searches, so regardless of search intent, users can become more aware of your brand at all stages of the sales funnel. With all promotional campaigns which are sustainable over a long period, repetition is key. Great engagement from users throughout this process builds trust and brand loyalty as a result.
How to supercharge SEO with other Services
Google Ads & SEO Marketing
Google Ads and SEO go in tandem with each other and should be used as part of a joint strategy for the majority of businesses. A common misconception is that SEO deals only with organic search results, when in fact it creates the very foundations for Google Ads to thrive. The ads themselves are powered by the same search engine, so the clue really is in the name. Google Ads are the fastest way of seeing a return on SEO strategies, in effect boosting the visibility of your brand and products in accordance with your budget. Furthermore, the insights and first hand data collected from Google Search, Display and Shopping campaigns are fed back into keyword strategies used by our SEO teams.
Social Media & SEO Marketing
Social media marketing can boost SEO campaigns by increasing engagement metrics quickly. Whilst a newly created or optimised URL is going through the process of being re-crawled and re-indexed by Google, sending referred traffic to the page from Facebook or LinkedIn ensures that relevant users are finding the page and interacting with it. This increases the Average Time on Page, and any other engagement metrics such as visits to other pages or watching video content, all signal to Google that the page is valuable to human users. This in turn boosts the organic keyword rankings for the page, making it more visible through organic search.
Influencer & SEO Marketing
Influencer marketing benefits SEO by increasing the visibility and reach of website content, beyond Google, Bing and other search engines. Industry leaders or social media influencers are highly respected by their followers, meaning that brands they endorse are given credibility and attention as a result. When an influencer promotes a product or brand, they will often provide referral traffic via a backlink. More importantly they also affect the way potential customers and clients use search engines. A spike in keyword searches applicable to your website results in more organic traffic, and any positive engagement will cause your rankings to improve too.
Development & SEO Marketing
Developer support is an absolute must if you're wanting technical SEO improvements making on an existing website. Since June 2021 when the results of Core Web Vitals audits were added to Google's algorithm as a ranking factor, this introduced extra Google penalties for websites which fail usability and PageSpeed Performance tests. This means that if you have a website more than just a couple of years old, the likelihood is that it wasn't built with much of this criteria in mind. Our developers are fully trained in making PageSpeed improvements to existing websites, along with routinely building new websites which ace Google Lighthouse audits.
Supercharge your Google Ads
The value of SEO for increasing your improving your Google Ads is insurmountable because SEO provides an organic foundation for any advertisements that will be placed across Google. This means that if a user performs a Google search, your ad will be displayed in between organic results. This organic placement is a huge advantage for businesses because it gives their ad a greater chance of being viewed by the user and converting into a lead or sale. In addition, users are more likely to click on the ad when it's surrounded by organic results. As a result, the presence of these ads helps to increase your website's performance and make it more visible to Google users.

The fact that your business has strong SEO also directly impacts the success of your Google Ads campaign because they are part of the same marketing platform. In fact, Google actually considers your website's performance when setting prices for ads that you place through their platform. This means that if you have great SEO, you will be able to get cheaper ads since other factors like clicks and conversions won't have as big an impact on pricing.

Furthermore, SEO can also improve the quality score of your Google Ads, which is a metric used by Google to determine the relevance and quality of your ad. A higher quality score means that your ad is more likely to appear in higher positions on the search results page and receive a higher click-through rate. SEO can contribute to a higher quality score because it helps to ensure that your landing pages are relevant to the ad, contain quality content, and have a good user experience. All of these factors can positively impact the quality score of your ad and ultimately lead to better performance and ROI for your Google Ads campaign. Therefore, businesses that invest in SEO can reap the benefits of a more effective and cost-efficient Google Ads strategy.
Benefits of partnering with Surge
OUR TEAM OF EXPERIENCED DIGITAL MARKETING PROFESSIONALS ARE DEDICATED TO PROVIDING HIGH-QUALITY SOLUTIONS THAT MEET YOUR BUSINESS NEEDS.


Surge is a committed full service agency including SEO specialists that are highly experienced with different types of search engine marketing and content creation. We know how to use the most effective tools—we're capable of putting together an impressive service plan for all of our clients. Our team is connected, so when we collaborate with a client on one project we always have the opportunity to recommend other service providers to them. When you partner with Surge, you'll have access to an extensive range of services that will help you increase your search engine presence, improve your conversion rates and make more money from your website.
When it comes to your business, SEO is one of the most cost-effective means of driving quality traffic from search engines. Our team of digital marketing specialists have years of experience working with clients across a wide range of industries including hospitality, real estate, travel and tourism, eCommerce and more. With over 10 years of experience working on national-level search engine optimisation campaigns, we're able to adapt a winning strategy tailored to your industry, geographic location and business goals.
Surge understands the intricacies of the search engine algorithms and how to reach your target audience by using white hat methods. Our team of SEO experts are well-versed in the guidelines and best practices of ranking on Google. Our consultants are familiar with the most up-to-date optimisation techniques, which has helped us become one of the top agencies in our region.
In order to help you develop a cohesive strategy that fits your site and budget needs, we provide several different packages designed around your marketing goals. Our team of experts will conduct a thorough analysis of your current marketing efforts and create an effective plan that gives you the best return on investment possible.
Surge will handle your search engine optimisation. Our team has a strong grasp of the value of SEO, and how to best use it for your business. For more information on our range of services including Social Media Management and Google Advertisement, please do not hesitate to contact our team today.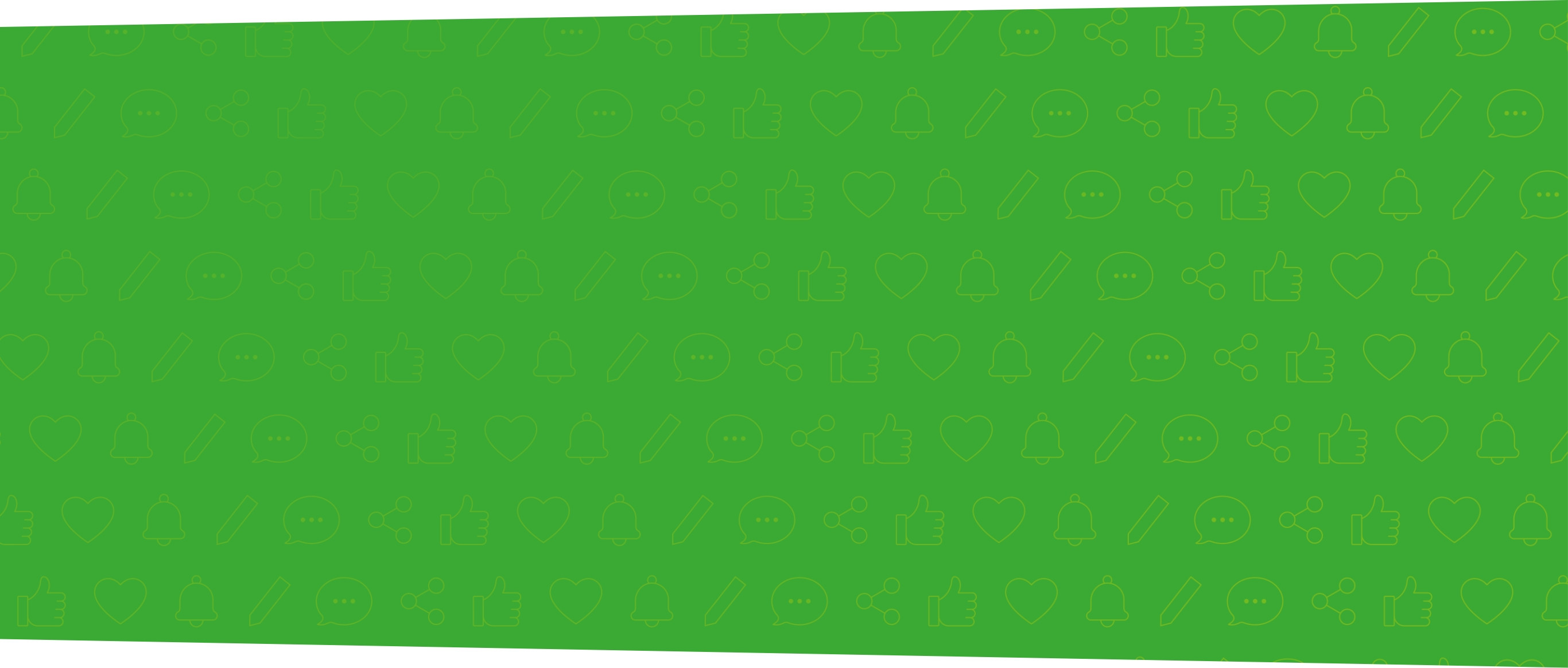 HOW DOES OUR SEO AGENCY SOUND TO YOU?
ONE QUICK CALL IS ALL IT TAKES TO KICKSTART YOUR JOURNEY TO INCREASED REVENUE.
CALL NOW
Frequently Asked Questions
Why is SEO important for businesses?
Search engine optimisation involves a combination of techniques that allow a company or individual to improve their website page's rank on search engines like Google, Yahoo, Bing and others. The vast majority of online traffic is driven by search engines and most large companies are now actively investing in SEO to ensure their placement on the first page of search results.

Google doesn't read content the same way humans do. This means that simply having great content on your site isn't enough to have it rank high on Google's search engine results. The key, therefore, is making sure that there are things like keywords, meta-tags and other data in place that tell the search engine spiders what terms to look for and how to rank your site in relation to those terms.
Why is content important for my website?
Content is king. That's something we hear all the time in the web design industry, and with good reason. The more information you feed to your website visitors, the better Google will feel about your business—and the more return on investment you can expect from your site. Before a visitor can check out your product or service, however, they have to find you first, which is where SEO comes in.

To get to the top of search results for relevant keywords, you need your webpages to be optimised for search engines. This means creating content that is comprehensive and covers for human users everything they are likely to want to know about the subject. These details not only reassure potential customers that what you're offering matches their requirements and expectations prior to booking, but the information provides context and reinforces the notion with Google that your webpage is indeed highly relevant.
What makes a webpage relevant?
In Google's own words, their search engine exists to: "Deliver the most relevant and reliable information available." Bearing this in mind, the positions of websites within the SERPs for a particular search query, reflect just how relevant and reliable those webpages are. What makes a webpage relevant and more importantly, more relevant than the next? With Google being data driven and essentially a piece of software (albeit an incredibly complex one), it has to look at a wide range of factors to determine just how relevant your website and webpage is when a user submits the applicable search term. This is then compared to literally every other website out there.
What are "white hat" and "black hat" SEO strategies?
White hat SEO refers to ethical and effective search engine optimization techniques that follow the guidelines set by search engines like Google. These techniques aim to improve the website's ranking in an organic and sustainable way. Examples of white hat SEO include keyword research, creating quality content, and improving user experience.

Black hat SEO, on the other hand, refers to unethical and manipulative techniques that violate search engine guidelines and aim to trick search engines into ranking the website higher. These techniques can include keyword stuffing, hidden text and links, and link buying. Such tactics can result in search engines penalizing or banning the website, causing long-term damage to its ranking and reputation.

At Surge, our team of experts is dedicated to providing only the most ethical and sustainable search engine optimisation solutions. We specialize in white hat SEO strategies that abide by the guidelines set by search engines, ensuring that our client's websites rank high and maintain their positions in the long run. By prioritising quality over shortcuts, we strive to deliver effective and reliable results to our clients.
What is Technical SEO?
The definitions of technical SEO have expanded somewhat over the past few years, with Google formally adding Core Web Vitals to its page ranking factors, but the fact of the matter is that your website must be as easy as possible for its spiders to crawl. This ensures that new web pages and content changes are discovered quickly, and that any processes it follows to determine how relevant and reliable your information is can be assessed and reassessed without issue. A history of having a low amount of technical issues also puts you in good stead with Google anyway, when it comes to 'domain authority' and how trustworthy a source of information your website is.
What are Core Web Vitals & PageSpeed?
This relatively new aspect of technical SEO has a huge crossover with work done by web developers. In June 2021, Google formally added Core Web Vitals into its page ranking factors openly explaining that this data used to further gauge website health would potentially result in web pages being penalised in the SERPs. Each URL on a website is no longer just crawled by bots with the aim of cataloguing and indexing the information, but rather Google is also auditing the web pages based on factors which affect user experience.
How can Surge boost your online presence with SEO?
We understand that businesses are at different levels. So whether a client has pretty much no visibility because it's a new website, we'll go through all of the the technical issues that need sorting out before the nitty gritty content side of optimizing work on a site needs to be done. We can't get rid of those bottlenecks before we start. We can grow something from zero visibility to a fairly decent visibility with a solid foundation for a Google+ campaign. We can also take a client who's got one, you know, who's huge. We've got all sorts of first page positions and you know, we're resourceful enough to pick out the extra tricks and things that they need to be top of the page or higher up on that page.
What softwares do you use to track and increase Google ranks?
Google uses complex algorithms to determine which websites are the most relevant for specific searches. Although they are never going to share what these algorithms are, we can utilise various tools such as Semrush and SEO PowerSuite which provide insight as to what users are searching for and how our specialists can incorporate tailored strategies for our client's websites.
What sort of methods and services regarding SEO to start to provide?
Our SEO team performs TF-IDF tuning to hone in on all of the sort of relevance on page fields. We have a greater understanding of competitive analysis, including back-linking and guest posting, and we know how to turn observations and reports into detailed audits for each client. We know how important content creation is, including guest blogging and back-linking to grow authority as opposed to simply filling your website with content. And we work with Google's constant algorithm changes to ensure that our clients will not lose their ranking for keywords already achieved over time.
What SEO services do we offer?
At Surge, we offer a full suite of SEO services to help your website rank higher on Google. From our monthly SEO maintenance packages, where we take care of everything from reporting analytics, indexation, link building, content creation (original or guest), keyword research, and site structure optimisation to thorough SEO audits where we take a look at your entire site and give detailed recommendations on how you can increase traffic and increase brand awareness by improving SEO.
GAIN MORE AUTHORITY ACROSS GOOGLE
When it comes to SEO, we've got you covered. Our team will create a strategy that is tailored to your needs and deliver results.

Call us now or complete the contact form and we'll get back to you.
CALL NOW