Surge Online With The Right Ecommerce Website Agency
DEVELOPING CUSTOMISED ECOMMERCE SITES FOR OUR CLIENTS THAT ARE OPTIMISED FOR PERFORMANCE, USABILITY AND EASE.


eCommerce websites are online storefronts that allow businesses to sell their commodities across the web. These products can include physical items, digital downloads, music, and many other types of goods or services. Essentially, any trade your business necessitates can be sold through an eCommerce website. The main purpose of an eCommerce website is to provide a seamless transactional experience when buying from your site. Therefore, eCommerce websites are built to support many different types of transactions like direct debit payments, PayPal, financing options, and other types of stock trade and merchant systems.

A well-designed eCommerce website can provide a competitive advantage by streamlining the order process for customers and presenting relevant information with a visceral interface. By using the latest web technologies and user interface techniques, our synergetic teams forge unique eCommerce platforms to increase your sales and profits, establish your brand and develop a personal hub for your brand.

If you're looking for a new website or want to refresh your current brand, it's important to consider the differences between an eCommerce website and a brochure site. Unlike eCommerce websites, brochure sites don't have trading functionalities for selling products or services online. They are typically used to share highly detailed and relevant content about your goods incentivising a call to action. An eCommerce site, on the other hand, is founded on facilitating the entire transactional process for trading goods—shopping carts, payment gateways, category pages and product listings are just some of the features that can be found on an eCommerce site to maximise the shopping experience.

For businesses that have a variety of goods to sell, an eCommerce website is the best way to reach customers. At Surge, we're committed to providing our clients with the most intuitive website experience possible. To achieve this, we work closely with our other departments—particularly development—to ensure that what we create is useful, effective, and optimised for their unique needs. We also embrace a design process that emphasises collaboration, as it ensures that we craft the best solution for our clients from all available resources.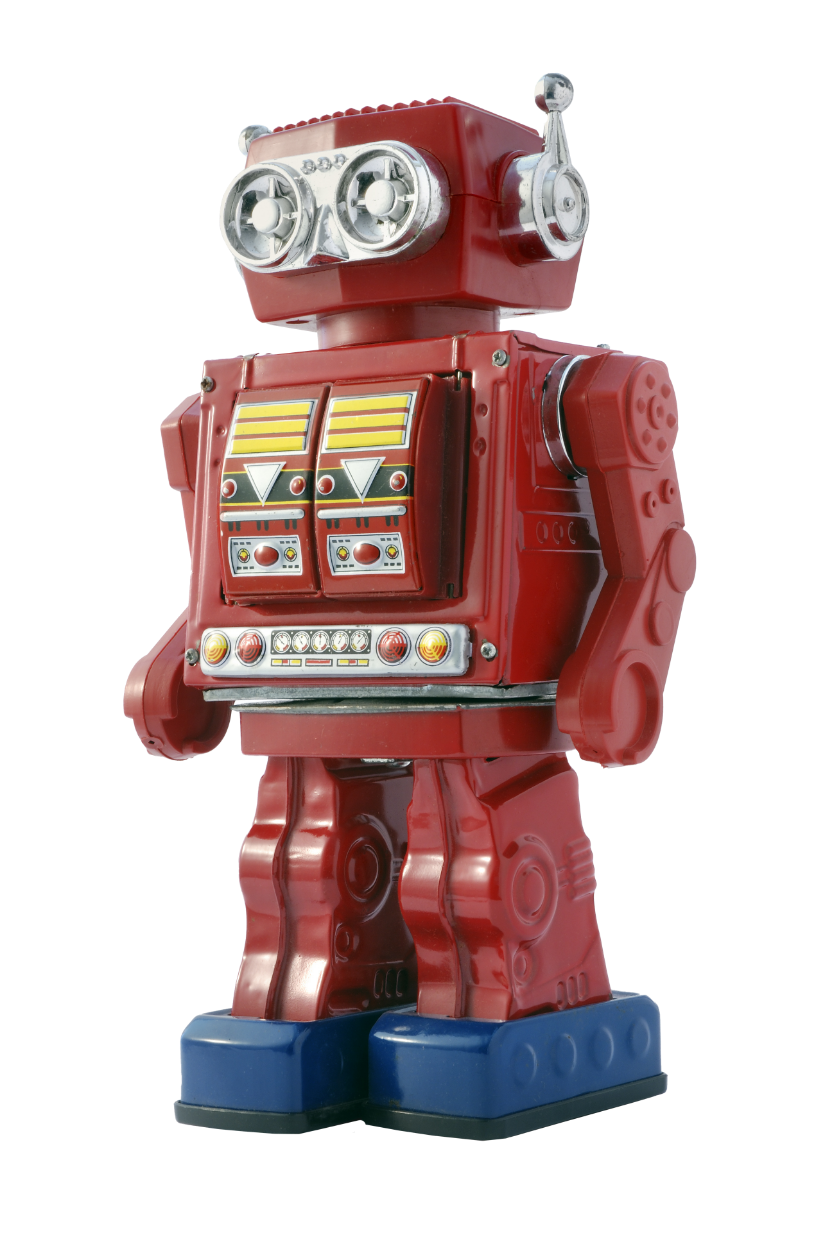 Surge, A Full Service eCommerce Website Development Agency
SHOWCASE YOUR PRODUCTS ACROSS THE WEB AND DRIVE SIGNIFICANT SALES WITH A TAILORED ECOMMERCE WEBSITE.
The constantly evolving landscape of eCommerce website development is a moving target that requires the latest technology and techniques to stay on top. If you want to grow your business and ensure it stays relevant, you need an agency that's available, knowledgeable about new standards, and equipped to support your business now and in the future.
Surge's web developers collaborate with colleagues from other departments to create custom web solutions that meet our clients' marketing needs. By working together, we provide each client with an all-encompassing view of their business's marketing requirements and create real value for their business.
Our holistic approach empowers us to provide a wide range of digital solutions for our clients. We can host your eCommerce website with monthly maintenance, design your branding assets, develop strategic search engine optimisation strategies, and create unique and engaging website content that ranks on search engines. We bring together the expertise and knowledge of a team of over twenty professionals in different fields to serve your business's every need.

Surge is a full service digital agency that works with brands to develop and implement creative solutions to help them succeed. We specialise in cultivating eCommerce sites that are optimised for performance and usability. We'll work with you on every element of your site, from the design and functionality to the copywriting and SEO, ensuring that it's fully integrated with tailored back-end systems so that orders are seamlessly processed and fulfilled. This thorough, end-to-end process will ensure that your store is built on a foundation of excellence from the outset.
Let's explore a few methods behind our eCommerce website development: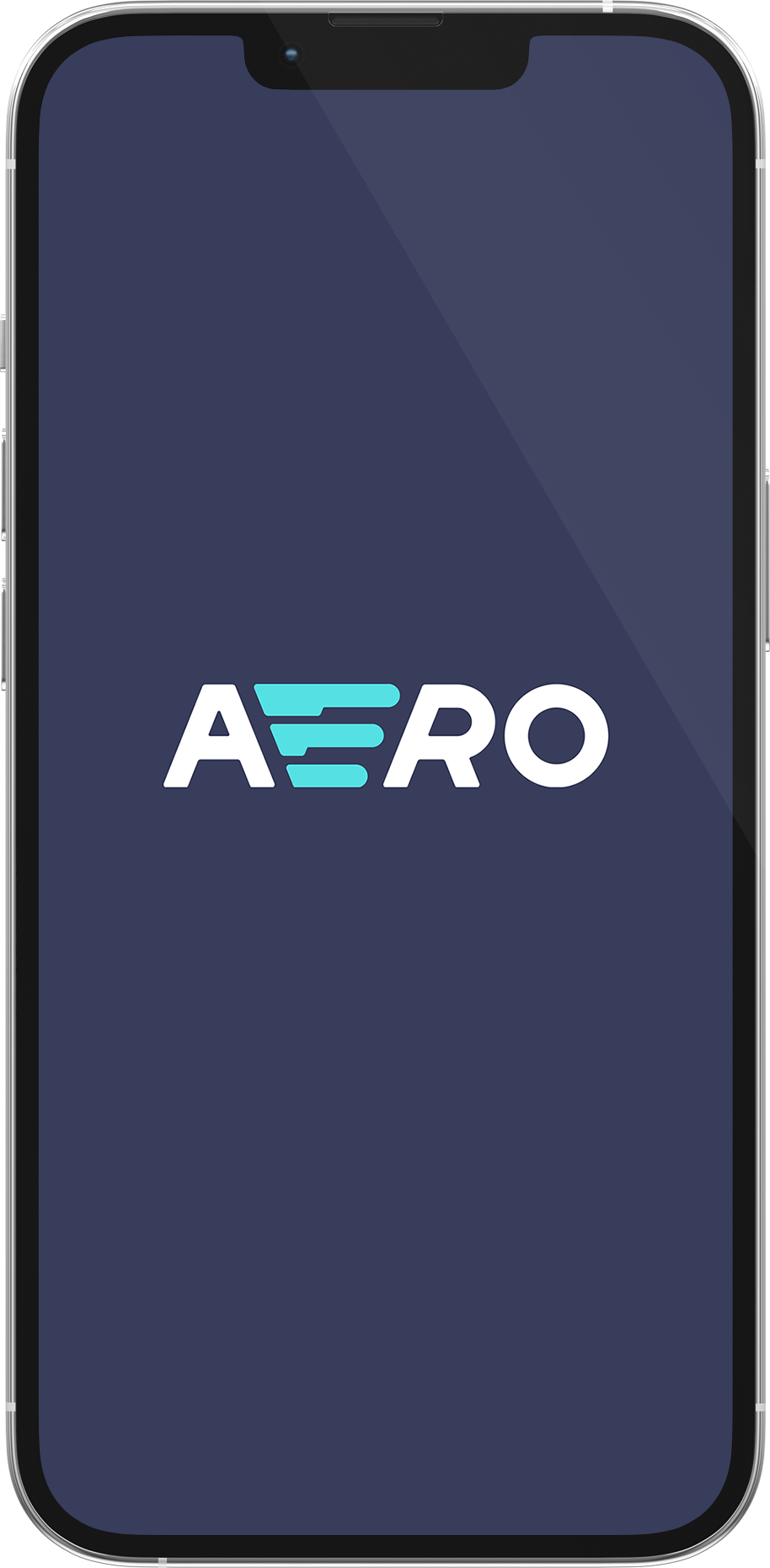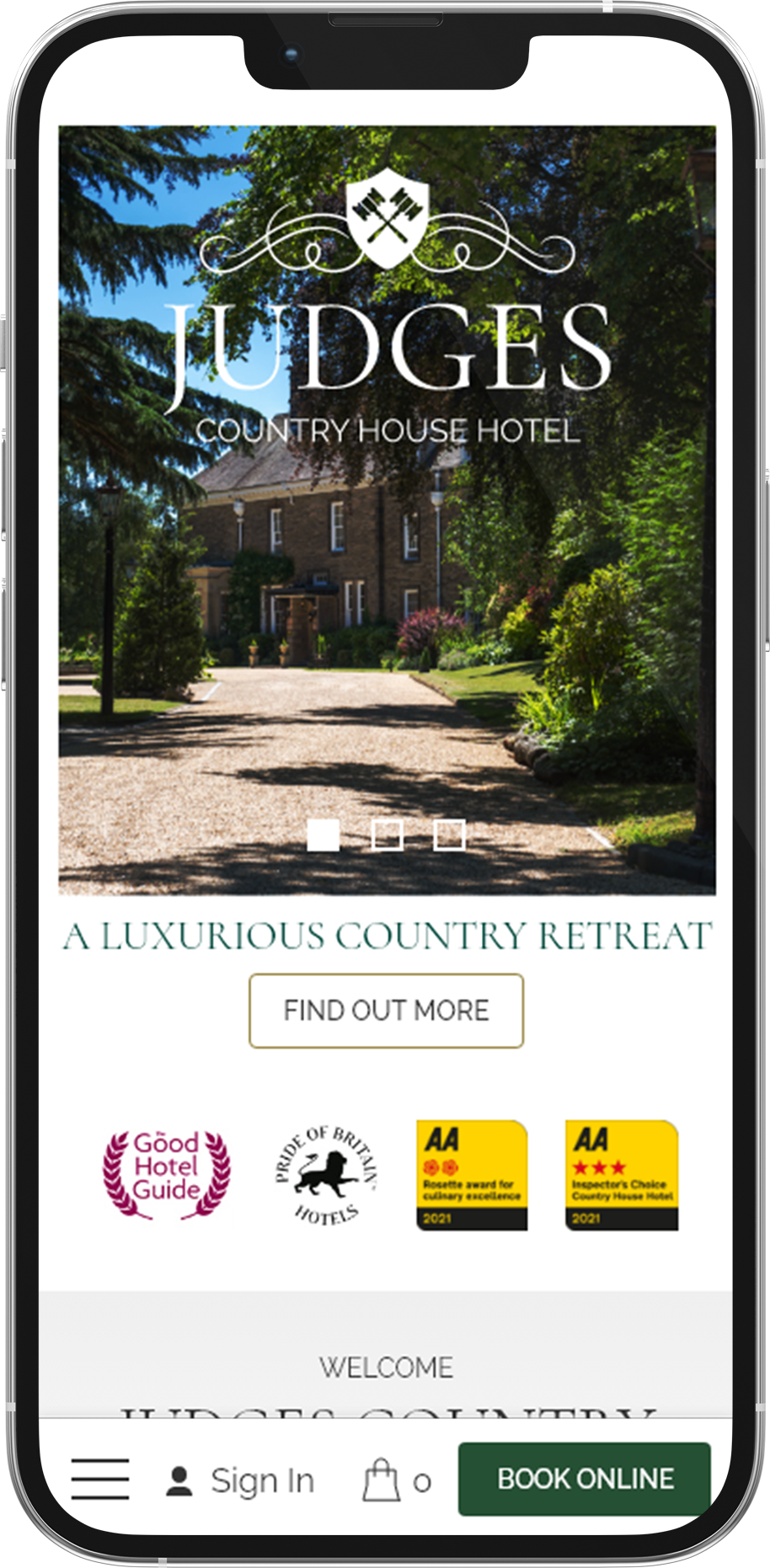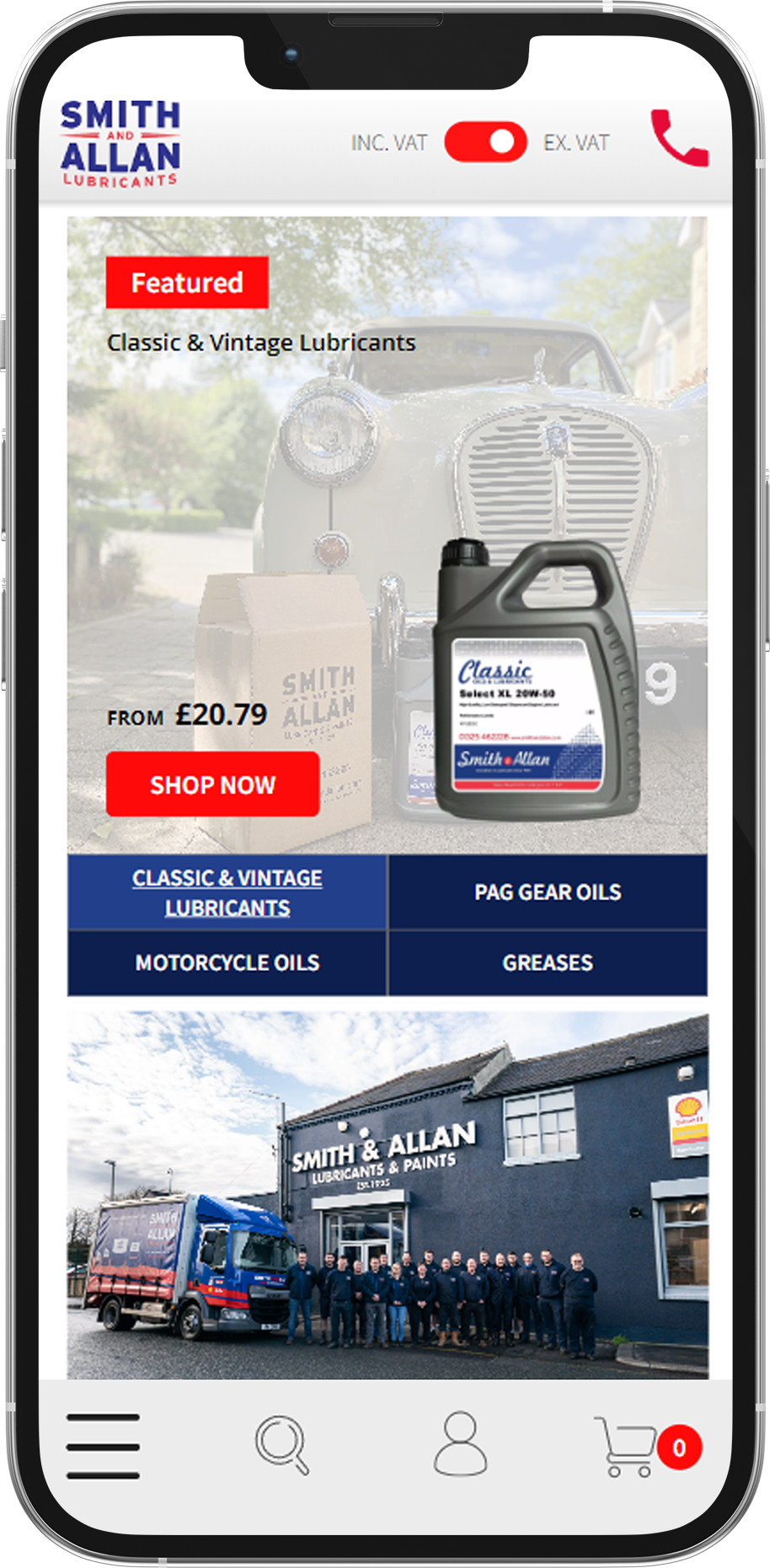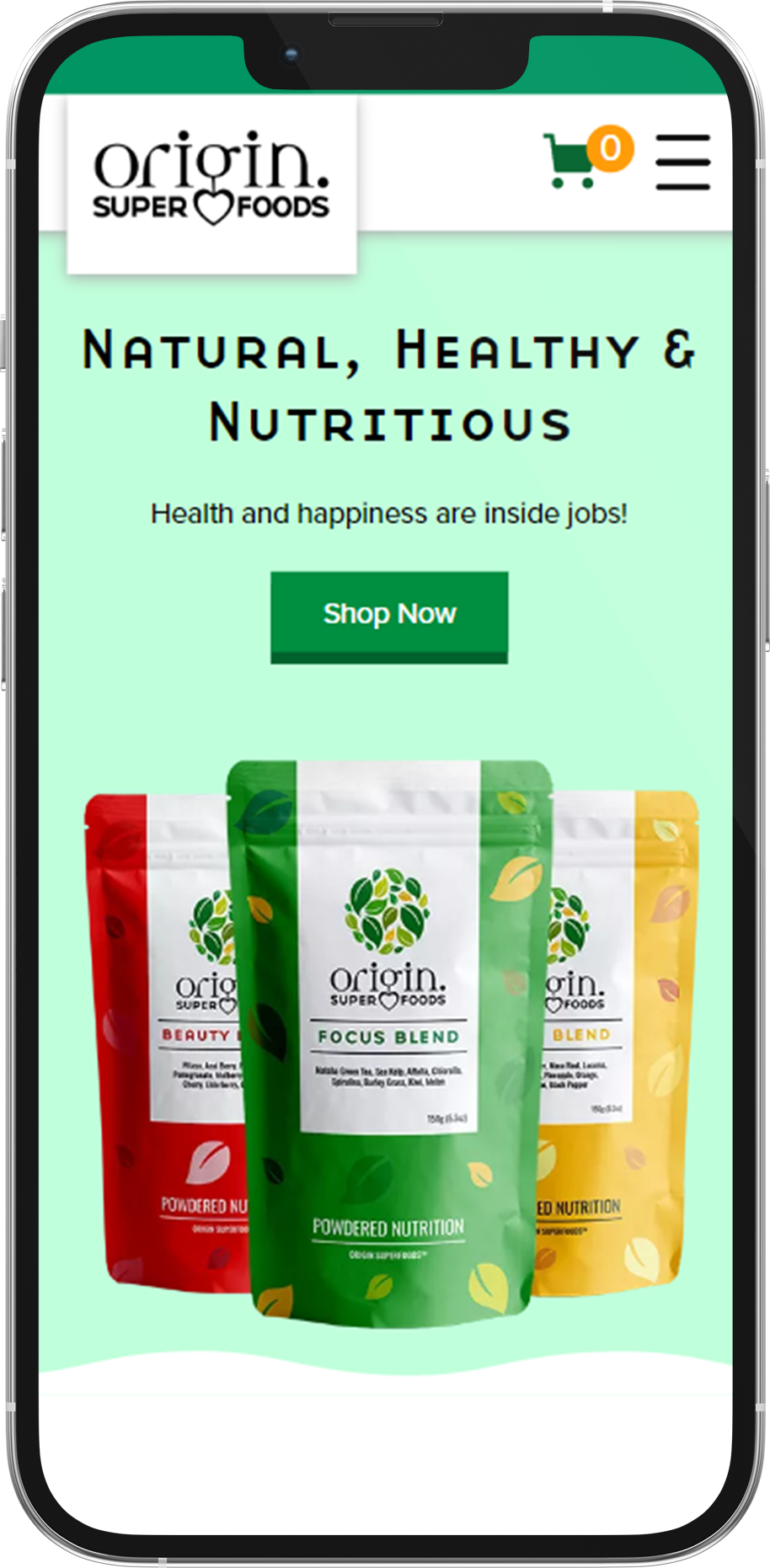 Aero-commerce (CMS)
Aero is a performance-based eCommerce platform designed to better suit the needs of retailers that are serious about ecommerce. The platform is feature-rich, lightning-fast, fully extendable, and scalable. It's created with a focus on performance and flexibility, so users can find their ideal balance between speed and user experience.

Through our network of highly-skilled, carefully curated ecommerce agencies—which are fully supported by the Aero team—retailers can expect the delivery of truly bespoke, personalised ecommerce stores optimised for the highest possible conversion rates and lowest possible server infrastructure costs. Typically, retailers using Aero are experiencing a tenfold decrease in infrastructure costs compared to those using other popular professional platforms.

The platform's admin interface is intuitive and simple to use. It allows retailers and ecommerce teams to manage products, sales, promotions, merchandising, and despatching with ease. Integrations with stock control, ERP, warehouse management and accounting systems are all achieved through the extendibility of Aero and its skilled agency partners.
API Integration
Application Programming Interfaces (APIs) essentially allow two systems to communicate with and respond to one another. We build a range of APIs, bridging the gap between a website and an external platform to ensure our clients get the results they want. The key is to not overcomplicate the process, which can sometimes be tricky when there are multiple platforms involved. We first assess how an API should fit into the overall system, then we design it based on our findings.

This could be anything from apps to other websites to booking software systems. Our extensive developers have plenty of experience with APIs and would love to help simplify your processes and tie up any loose ends within your website and external sources.
Website Design
Responsive web design is an approach to website development that allows a site to respond to the user's behaviour and environment across multiple devices. A responsive site adapts its layout to the user's environment based on screen size, platform and orientation, so it will display correctly on a wide range of devices including mobile phones, tablets, laptops and desktop PCs.

Our eCommerce websites are built using the latest technologies and standards to ensure optimal performance. We build our sites to perform well on Google, Safari, Firefox, and Opera. As standard, we don't build websites to work in older technology. However, should you require the website to perform on an older browser, we can provide a quote to carry out additional development work.

Our eCommerce website designs are clean and simple, with a responsive layout that looks great on every device. Your site's messaging should be clear and engaging, with a personalised experience tailored to each shopper. We will create a site that is designed specifically for your business, consistent with your identity and goals, and puts you ahead of other businesses in your industry.
Copywriting
A well-designed eCommerce website can help you showcase your business's story, philosophy, and goods. It can serve as a powerful tool for driving sales by conveying relevant and interesting content focused on promoting your products and services. From category pages and product descriptions to meta data and page titles, our content experts will develop enriching content strategies that will improve your eCommerce site's organic search engine rankings.

Content is the cornerstone of your eCommerce site. Your website needs to be up-to-date with fresh, quality content. The more information you feed to your website visitors, the better Google will feel about your business—and the more return on investment you can expect from your site. Before a visitor can check out your product or service, however, they have to find you first, which is where SEO comes in.

In order to be at the top of search results for relevant keywords, you need your webpages to be optimised for search engines. An optimised page includes comprehensive content on the subject and covers everything users are likely to want to know about it. This reassures potential customers that what you're offering matches their requirements and expectations prior to booking, and provides context that reinforces the notion with Google that your webpage is indeed highly relevant.
eCommerce Website Development with Surge
A CUSTOM-FIT ECOMMERCE WEBSITE WILL HELP DRIVE TRAFFIC AND INCREASE CONVERSIONS THROUGH DESIGN, NAVIGATION, AND CONTENT THAT IS SEAMLESSLY INTEGRATED.


eCommerce website development involves harnessing the powers of a dedicated content management system to create an eCommerce portal, which enables a business to sell its products and services across the web. An eCommerce website's real value is its potential to transact with a global audience, which allows your business to expand its market presence while also expanding the number of consumers who can purchase your products or services.

When building an eCommerce website, we plan and coordinate the journey you want your customers to take from navigating the site to purchasing your product. eCommerce websites need to be very structured and broadly regimented, therefore, the category pages for each product should be well-organised with clear calls-to-action that direct customers on how to get from browsing to purchase. The user should always be able to find what they are looking for at any point in their shopping experience. Our in-house team of developers, designers and content specialists unite their expertise to craft the best possible solutions.
Leading Support & Technology

The web development industry is an ever-changing environment. Technology and best practices are in a constant state of flux, however, our dedicated professionals behind the scenes are always working to ensure that our websites are up to date—it's in their best interest. This means that we can provide our clients with constant support, updates, reviews, and suggestions as to how the site can perform more efficiently.
Mobile First Build

We've adopted a mobile-first design approach for our new eCommerce builds. By starting with the mobile design, we're able to see how the site will function for the majority of its users and adapt it for desktop usage. Additionally, our ongoing support service ensures that all new packages come with the framework in place.
Stock Management/Product Feeds

External systems feed the product management system with data, therefore, integrations with accounts packages may be required. Companion apps or a basket of lines could be necessary.
Training & Support

A tool is only as good as the hands that wield it. We want to make sure that you have all the skills required to manage your new business tool to ensure that it stays fresh and up to date to better represent your business. Our dedicated member of the team will take you through your website training. Armed with a whole heap of knowledge, experience and a can-do attitude; we will show you everything you need to know to manage your website.
Security

We offer dedicated hosted servers with a firewall and daily backups to protect your data. We can also implement SSL Certificates to ensure trust with users, and prevent a negative SEO impact. Security is vital for instilling trust with visiting users, so they feel confident leaving an enquiry or making a purchase.
Hosting & Maintenance

Hosting is a critical part of any website's success. It needs to be fast, stable and secure. This is why we build hosting infrastructure around Xeon Servers configured with 192GB RAM, housed in the UK Data Centres with 100Gbs connectivity to all major exchanges with multiple redundant links. Our servers are fully managed by our team of technical professionals.
What You Can Expect When You Partner With Surge
As the competitive landscape of eCommerce changes, web developers need to be on the cutting edge of technology and user interface design. From a website's ease of use and ability to convert visitors into paying customers, all the way down to how your website is perceived by consumers and search engines, our team specialise in developing eCommerce platforms for trading businesses looking for an innovative, new revenue stream. Here are some of the types of web pages we can develop and design for you.
Homepage

Your homepage is the shop window of your website—it's your customer's first impression of you. As such, it should be welcoming, professional and creative. Our developers will create tailored web pages that engage and inform customers while representing your brand. We also design branding graphics that exude the same inviting atmosphere that truly represents your brand and business.
About Us page

The "About Us" page is a great way to tell visitors about your company. Share the story of how it started, who the founders are and what their backgrounds are. Exploring the challenges faced while starting this business. The answers to these questions will help potential customers connect with the business on a more personal level.
Contact page

A "Contact Us" page is a place for potential customers to find basic contact information about your company. This includes addresses, phone numbers, email addresses, and hours of operation, as well as information on what makes your company special or different from its competitors. You may also want to include videos on this page that highlight some of the products or services you offer.
Category page

Category pages are like the table of contents for a book—they provide the overview that helps users navigate their way to where they want to go. If your site has multiple product types, category pages can help users navigate to the section of your site they want and find the specific product types they're looking for.
Product page

Product pages are ubiquitous on eCommerce websites. They include a variety of components that work together to encourage a visitor to purchase the product. A quality product page will be clear about the benefits of the product, give a sense of value inherent in the price, include a bullet point list of features, share testimonials from happy customers, feature images of the product in use, include shipping details, and provide a way for the customer to add it to their cart and make a purchase.
Delivery Information / Returns

These pages are largely text-based, providing information about delivery, returns and terms and conditions. Each has its own page, but they all share the same layout.
Thank You page

A "Thank You" page is a simple confirmation that pops up once a user submits a form. This page is also used for tracking purposes.
Checkout page

A "Check Out" page is one of the last pages where you confirm your cart's contents before making a purchase.
Reusable pages

Once we have designed a page such as the Delivery Information we will be able to duplicate it to increase the number of website pages without the expense of designing new ones. There are other pages that require their own specific layout as they have a specific purpose so they will in edition to the standard pages.
Benefits of partnering with Surge
OUR EXTENSIVE TEAM OF EXPERIENCED DIGITAL PROFESSIONALS ARE DEDICATED TO PROVIDING HIGH-QUALITY SOLUTIONS AT EVERY STAGE OF DEVELOPMENT.


Web design and development for an eCommerce website is a complex process that involves several considerations. In addition to the basic functions of an eCommerce website, such as listing products and displaying product information, there are often other features that must be implemented. These can include customised shopping carts, feedback/review systems, and search engines that allow users to search for products by specific criteria (such as price or brand). When you choose to partner with Surge, you benefit from the expertise of a team of over twenty professionals in different fields.
Surge specialises in bringing projects from concept to completion. Our enthusiastic teams strive to understand our clients' specific needs and provide them with effective marketing and digital solutions. Surge's web development team consists of experienced designers, content specialists and savvy developers who work together to ensure uncompromising quality on all projects.
Surge's dedicated project manager coordinates the planning and deployment of each project, overseeing its completion in a timely fashion and within budget. The project manager will be your main point of contact throughout the entire project and will plan and assign resources as needed, track progress, and keep stakeholders informed at all stages of the process.
Our team has years of experience in the industry. We can confidently say that we have mastered the art of balancing creativity and functionality. In addition, we have extensive knowledge in all facets of website creation, including eCommerce and brochure development. With a can-do attitude and desire to exceed your expectations, we approach each project with great pride.
We are able to create and manage high-quality websites compatible with all devices, including desktops, laptops, tablets, and smartphones. Our team has the necessary expertise and experience to create sites that are fast loading, simple to navigate, and easy to use. For more information on our range of services including Influencer Marketing and Digital Design, please do not hesitate to contact our team today!
YOUR WEBSITE DEVELOPMENT TEAM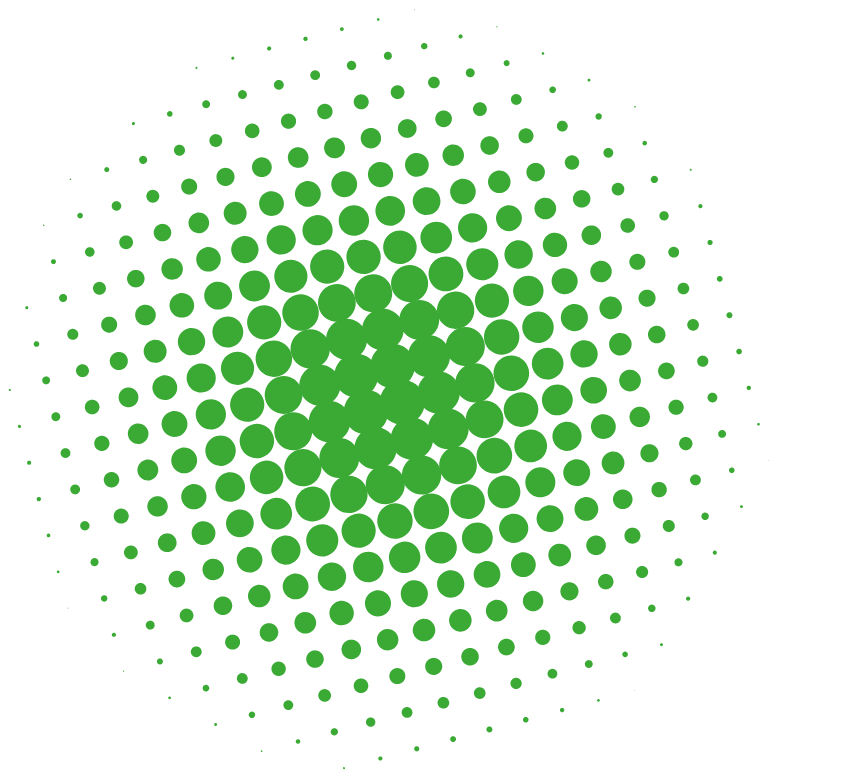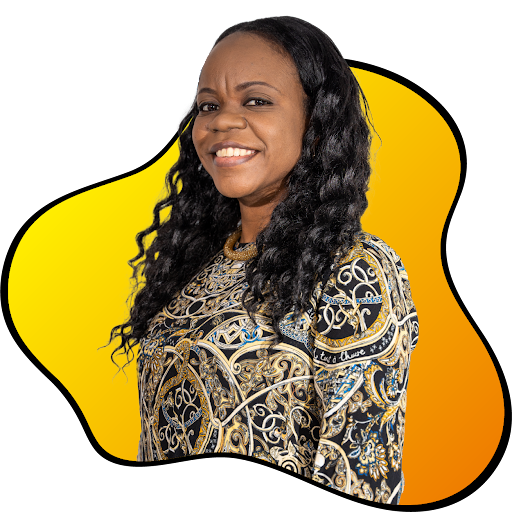 Faith Chipuriro
Website Developer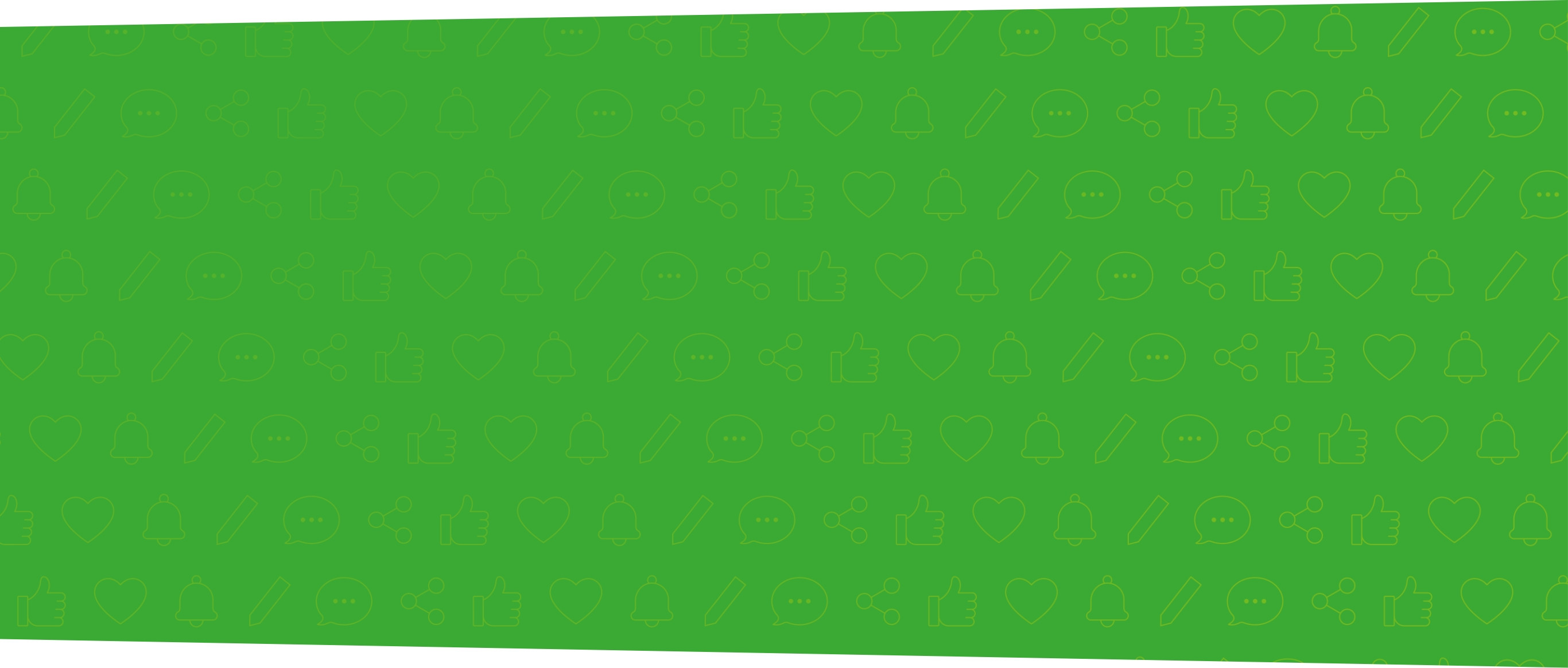 LIKE THE SOUND OF DESIGN?
ONE QUICK CALL IS ALL IT TAKES TO KICKSTART YOUR JOURNEY TO INCREASED REVENUE.
CALL NOW
Frequently Asked Questions
Why does my business need an eCommerce website?
A website is a company's most important digital asset and the first thing that potential customers or clients will see. It provides an opportunity to communicate your brand and sell or deliver your product or service. It gives you a means to communicate with prospects or customers in real time, providing answers to their questions and addressing any concerns they might have. And it can serve as an interactive sales platform that promotes your products or services, allowing visitors to shop online, request more information or contact you directly.
Do I need a new website?
Your current website is outdated: If the current website is more than a few years old and uses outdated technology, it may not be able to keep up with modern web standards, which could impact its performance and user experience.

The website is not mobile-friendly: In today's world, most people access the internet from their mobile devices. If the current website is not optimised for mobile devices, it may not be providing the best user experience for those users, and it could also be negatively impacting search engine rankings.

The website is not generating leads or conversions: If the current website is not generating leads or conversions, it may be due to a lack of effective calls-to-action, poor user experience, or outdated design. In this case, a new website may be needed to address these issues and improve performance.

The website is not aligned with the business's brand: If the current website does not accurately reflect the business's brand, it may not be effectively communicating the business's message to potential customers. A new website can be designed to align with the business's brand and better communicate its message to potential customers.

The competition has a better website: If the competition has a better-designed, more user-friendly, and more effective website, it may be necessary to create a new website to stay competitive.
Is an eCommerce website right for my business?
An eCommerce website provides a way to trade your services online. When it comes to driving traffic and increasing sales, an eCommerce store is incredibly effective. You can market directly through multiple channels, including email marketing and social media. Alternatively, brochure websites are a viable alternative for generating leads and creating content that builds your brand identity.
What is the difference between a brochure site and an eCommerce site?
eCommerce sites are designed to be transactional in nature. They focus on providing products or services and facilitating a purchase via an online payment system. eCommerce websites can offer digital goods (such as downloads), physical goods, or even services.

Brochure sites are all about promoting your business online with as much relevant information as possible. Brochure websites can be informative, inspirational, or promotional in nature. They are made up of various pages with general information about a company's goods or services, as well as other topics such as who the company is, what it sells, and why it is better than its competitors.
Why do we develop eCommerce websites?
We understand that eCommerce websites are as unique as the businesses they serve, and we're committed to creating a customised solution for you. Some clients will want a website that's simple—an online shop with a small number of products. Others may need an incredibly complex site with a huge number of products that interact with several payment gateways and providers. One major draw of an eCommerce website is its versatility; we can build anything you desire—this goes for functionality as well as design elements.

Additionally, eCommerce websites are very useful for our clients who can easily manage all the website's vital information, including product content and pricing updates.
What is an eCommerce conversation rate?
A website conversion rate shows the percentage of visitors to your website that convert. In this case, how many visitors convert to a sale. Conversion rates can help describe how good your marketing is at getting people to convert on your website or how likely a user is to convert once already on your website. Strong conversion rates consist of strong marketing and strong website performance (SEO) using an optimal combined strategy.
What is conversion rate optimisation (CRO)?
Conversion rate optimisation involves the diagnosis of issues on a website which are dissuading users from making purchases or placing enquiries. CRO reporting is included as standard when both SEO & Google Ads services are used together. Specifically focusing on the Ad Destination URLs, this is done to maximise your return on investment.
How long does it take to develop a eCommerce site?
When we begin a new eCommerce website project, we first use a collaborative process to define the goals of the project and discuss the information that will be included in it. Once the design and content goals are established, we develop design prototypes by working closely with our clients to make sure that we're always achieving their goals and staying true to the design/content that they want. In order to keep up with changing technology, we test all of our prototypes using a device emulator, which allows us to view your brochure website on various devices throughout development. We check for the most popular devices at the time of your build to ensure that your website works correctly.

In total, the required work will be completed over a 4 - 6 month period. This takes into account design, development, gathering feedback, making amendments and working around existing projects.
Will my eCommerce website be optimised for mobile?
Yes, our eCommerce websites are optimised for mobile. Our design and developer teams carefully considers each feature, ensuring that every element—such as navigation, text size and placement, images, and more—looks good and functions well on all screen sizes including mobile phones, tablets, laptops and desktop PCs.
Do I really need a new eCommerce website?
As technology advances, your website must evolve in order to stay ahead of the curve. When your site is no longer up to par with industry standards, it's time for an upgrade. If your site was designed a few years ago, chances are that it has fallen out of touch with the latest trends in the business world. This can have a negative impact on your ability to reach new customers and grow your business.

When your business grows or changes, you may find that you need a new website. If the content on your existing site is old or outdated, or if it's not attracting the traffic you think it should, you might want to consider getting a new one. Or if you're not getting the search engine optimisation results you'd like from your current web strategy, it may be time for a new website.
ESTABLISH YOUR ONLINE PRESSENCE WITH A WEBSITE
If you need a website to trade your products and services with your audience, an eCommerce website is the right choice for you.

Call us now or complete the contact form and we'll get back to you.
CALL NOW