Photography with the right production company
PHOTOGRAPHY IS A POWERFUL WAY TO EXPRESS YOUR BUSINESS, TELL STORIES, AND CAPTURE EMOTIONS WITH HIGH-QUALITY IMAGES.


The importance of photography is undeniable. Photographs are a popular form of artistic expression, as well as a powerful tool for creatively promoting your products and services. Photography's unique ability to communicate a wide range of emotions and experiences has made it one of the most sought-after visual art forms. No matter what type of business you operate or service you provide, you can use photography to your advantage.

A picture is worth a thousand words, and when it comes to your business, that saying couldn't be more true. High-quality photography can help build your brand identity, expand your reach, and inform consumers about your product or services. It's not just about visually-pleasing images; high-quality photography builds trust and intrigue in the product or service being offered. A photograph has a unique advantage over text-based content because it can convey complex emotions and ideas in one still image. Consumers are drawn in by striking images that provide an instant emotional response.

Your brand is your visual representation to the world. It tells your audience what you do and who you are. That's why it's so important to make sure that your brand has a consistent look and feel across all of your marketing materials. Powerful photography has the power to create trust in your brand, engage an audience and add value to your content by giving viewers a sense of what it's like to visit your location, who might enjoy your services or products, and even how they might feel after interacting with you. Your photography should reinforce your narrative, building trust and credibility

At Surge, we take pride in our ability to effectively tell a brand's story. We understand the power of a strong image, and the way it can convey emotion and engage an audience. Our dedicated team of storytellers use the latest sophisticated cameras, lenses and editing software to produce first-class photo content to advertise your brand, products or services.
Surge, A Full Service Photography Agency
OUR PHOTOGRAPHERS USE STATE-OF-THE-ART EQUIPMENT AND EDITING RESOURCES TO PRODUCE HIGH-QUALITY IMAGES THAT MAKE AN IMPACT.
Photography is an excellent way to promote the uniqueness of your brand. A good picture can tell the story in many ways, from a beautiful snapshot of your product in its natural habitat, to an expertly staged portrait of your staff. The art of photography is one that is constantly evolving; technology and trends are always changing the way we capture images. Wherever possible, we explore ways in which we can be innovative in the digital content that we produce, such as exploring new shooting techniques to capture excitement and interest.
We continually look for ways to make our digital content more innovative such as exploring new cinematography techniques to capture excitement and interest.
At Surge, we have a long history of working on innovative digital content production projects. We've worked on everything from drone footage to virtual reality and have gained an understanding of the different types of content that can be used to promote brands online. We not only understand traditional photography techniques such as composition and colour balance, but we also know which techniques work best with different types of businesses, so that we can tailor our work to enhance your brand's image. Not only are we creating digital content; we're enhancing it for your brand by pushing boundaries and experimenting with new shooting techniques.

With over a decade of experience in the marketing and creative industries, we're well-versed in the latest trends that can help your business succeed—we can help you identify which strategies will work best for your company based on your goals. We'll create a customised marketing plan using inventive approaches and creative strategies that are proven to be effective in helping businesses grow. We offer premium services across all areas of digital marketing: website design & development; mobile app development; search engine optimisation; Google Ads advertising; content creation; video production; design; public relations, social media management and more.
Let's take a look at a couple of the most popular photography methods we can do: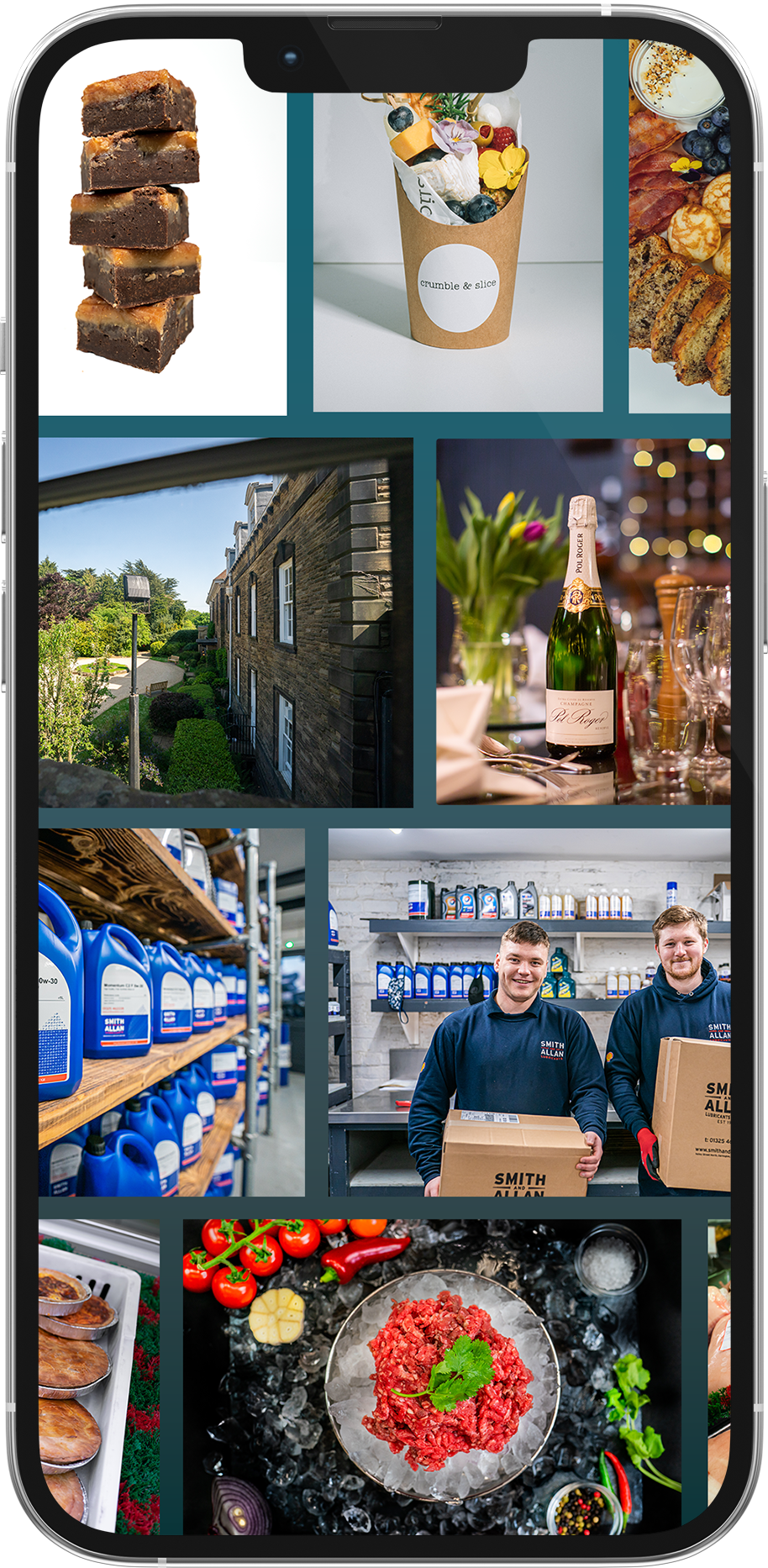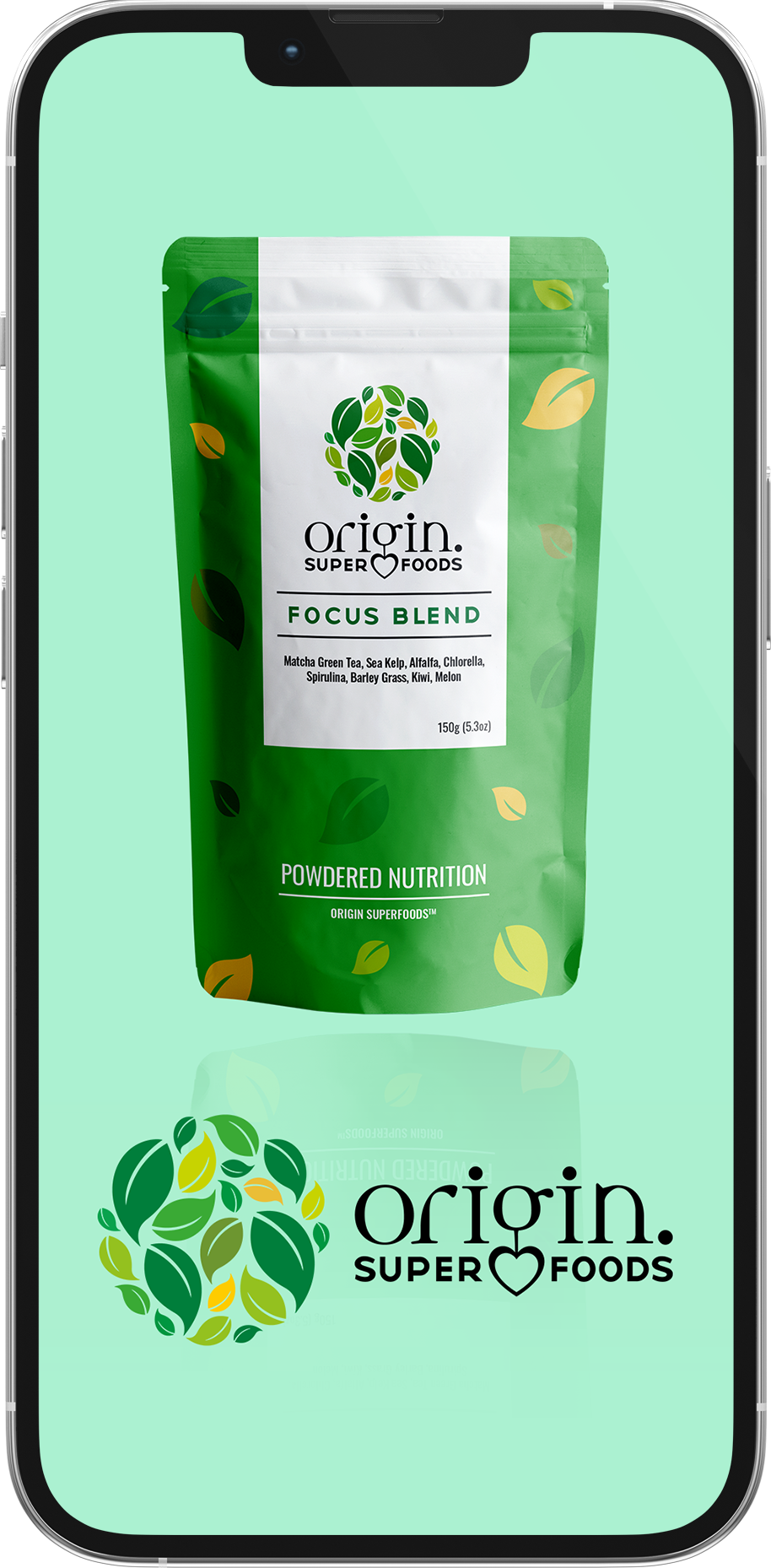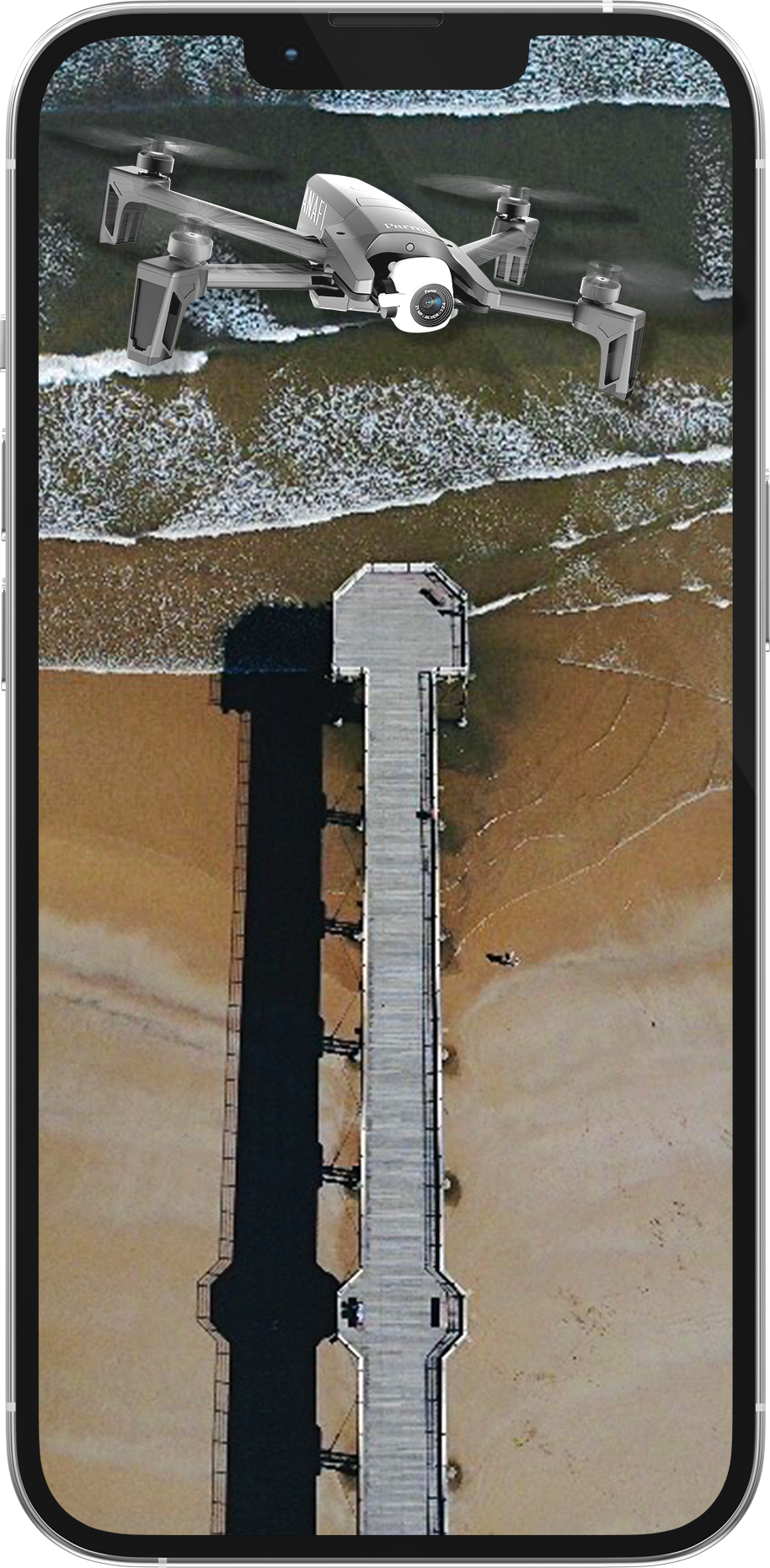 Commercial Photography
Commercial photography is a form of photography that uses lighting, composition, and other techniques to create appealing commercial images. Commercial photographers come in many specialties, including food photography, event photography, product photography, and travel photography. If you have products or services that need promoting online, commercial photography can help make your products look as appealing as possible.

Our commercial photographers can be hired for their expertise with lighting and staging to bring out the most flattering aspects of products, people, or environments. They might also be hired for their knowledge of how to get a shot every time, even when working with finicky subjects or difficult lighting situations, which means that commercial photographers are generally highly experienced in all areas of photography. These professionals will often have expertise in post-production editing as well, so that they can advertise products in their most attractive light, which means retouching out flaws and adding special effects as needed.

In addition to creating visually appealing images, commercial photography can also help businesses establish their brand identity and communicate their message to potential customers. Our professional photographers work closely with our clients to understand their vision and goals, and then create images that align with those objectives. They use their artistic skills and technical knowledge to ensure that the images they produce are not only beautiful but also effective in promoting the product or service being advertised. With the rise of social media and e-commerce, commercial photography has become an essential part of marketing for businesses of all sizes, as it helps them stand out in a crowded marketplace and connect with their target audience in a meaningful way.
Advertising Photography
Advertising photography plays a huge role in branding campaigns, which promote the image of a company or a specific product or service. The goal is to deliver an image that represents what consumers want and expect from your brand. Advertising photography is important for these kinds of campaigns since it is shown through various media channels such as print ads, television commercials and online banners. With advertising photography, companies are able to convey their brand message in a memorable way that will stick with consumers over time.

You need content that will last and will make your brand unforgettable. We are a pioneering design agency with the knowledge, experience and skills to help businesses with their branding. We can work with you from the initial concept all the way through to the final product that could be marketing assets, branding ,website images, etc. Our team of designers will work with your budget in mind and take on a collaborative approach to meet your exact branding needs.

In today's highly competitive business world, it is more important than ever to have a strong brand identity that stands out from the crowd. Advertising photography can play a key role in this by helping to establish a visual identity that is instantly recognisable and memorable. A well-executed advertising photography campaign can help to create a sense of brand loyalty and trust among consumers, which can lead to increased sales and revenue over time. At our design agency, we understand the importance of creating a strong brand image, and we have the expertise and creativity to help businesses achieve their branding goals. Whether you need help with a specific advertising photography campaign or a comprehensive branding strategy, we can work with you to create the perfect solution for your business.
Drone Photography
Our expert drone photographers are specialists in capturing stunning aerial filming and photography, making your organisation stand out from the crowds. Prior to any drone footage being captured, our team will complete a comprehensive risk assessment to ensure the safety of everyone involved.

With our drone photography service, we'll capture content that tells your story and helps you capture the attention of your audience. We can provide dynamic shots that show off your products, locations and service in action—whether it's showing a finished product being put together or even showcasing a new project.

Our drone photography service is also highly versatile, making it a great choice for a variety of industries and applications. From real estate and construction to tourism and events, we can tailor our service to meet your specific needs. Whether you're looking to capture stunning aerial footage of your hotel and resort, document the progress of your construction project, or create a dynamic video showcasing your event, our drone photographers have the expertise and equipment to deliver the content you need. With our state-of-the-art drones and cameras, we can capture high-quality footage in a range of settings, from outdoor environments to indoor spaces. Plus, our team is skilled in post-production editing, ensuring that your final product is polished and professional.
Photography with Surge
PHOTOGRAPHY IS AN OPPORTUNITY TO ENGAGE PROSPECTS AND CUSTOMERS IN A TANGIBLE, POWERFUL WAY WITH VISCERAL CONTENT.


Photography can make or break your marketing strategy. With the help of Surge, we can take your business to the next level with a skilled team that is dedicated to developing a photography plan for success. We will work closely with you to develop a cohesive and compelling visual identity that promotes your business. From headshots and portrait photography to product photography, we offer comprehensive photography services tailored to your business.

Our team of experts are highly qualified and have decades of experience in the fields of photography production, post-production, lighting, editing and cinematography. We can bring your brand to life with dynamic photography. As a full-service digital agency, each of our teams works in conjunction with each other so that we can develop creative digital content that meets your business goals and objectives.
Creative Content

At the heart of any brand is its story. We help our clients to tell their story, in the most compelling way possible through photography. We approach each project with a focus on ensuring that each element of their brand fits together seamlessly, creating visceral content with a clear message that resonates with their target audience. We've shot headshots, producs, behind-the-scenes content, showreels and so much more. Our team works closely with our clients to create bespoke content that looks great and makes the right impression on its intended audience.
Cinematography Techniques

Our photographers are trained in a variety of skills including cinematography, lighting and editing. We use a variety of techniques to capture the best content for all of our productions. Our photo technicians use specialised equipment that aids in capturing the perfect shots, and we're trained in how to use it. Our editors add their own magic with special effects, bringing images to life in a vibrant way.
State Of The Art Equipment

Our photographers take pride in their work; they use the latest equipment with state-of-the-art techniques to ensure that your images exceed your expectations. Our camera equipment includes DSLR cameras that are used by professionals due to their versatility, high-quality image and vast functionality. Our videos are edited using sophisticated programs like Final Cut Pro X and Adobe Premiere Pro CC.
Crafted With Intent

We bring a full-service approach to every project we tackle, meaning our team of strategists, developers and designers work together to create brand identities that are both engaging and functional. Every branding assets is fully capable of standing on its own in the digital landscape, because we make sure to focus on both form and function during each step of the design process.
Results You Can Expect When You Partner With Surge
At Surge, we are a creative agency dedicated to delivering exceptional, one-of-a-kind photography services to our clients. Our approach is highly personalised as we collaborate closely with each client to understand their specific needs and preferences. With our extensive skillset and industry experience, we then use our expertise to create stunning images that truly embody the essence of their business. Partnering with us brings a range of benefits that can help take your business to the next level. From enhanced brand recognition to improved customer engagement, our design services are tailored to provide you with the best possible results. When working with us, you can expect nothing less than the highest quality of service, professionalism, and attention to detail.
Increased Visibility

In order to connect with your target audience, you need to provide the best possible content. Great photography is the first step to achieving this goal. Whether it's a product shot or a profile picture, a great photo can make people feel a connection to you and your business. An image that compliments your brand, catches the attention of viewers, and portrays your products in an appealing manner helps consumers understand how they will use your services/products, as well as how they benefit from doing so.
Increased Brand Credibility and Professionalism

High-quality photographs can make a business appear more professional and trustworthy, which can increase brand credibility and attract more customers. Today's digital world offers myriad opportunities for businesses to grow their brands by creating photo content that matches their values and story. By giving your ideal audience a behind-the-scenes look at the process behind your products or services, you can tell your story in ways no other medium can.
Improved Engagement and Customer Interest

Eye-catching and visually appealing photographs can capture customers' attention and generate interest in a business's products or services, leading to increased engagement and potentially more sales. Our team of creative experts will create a photography strategy that elevates and expands your brand's visibility by creating engaging images optimised for a variety of social media platforms.
Enhanced Customer Experience
Good photography can help to showcase a business's products or services in the best possible light, giving customers a better idea of what to expect and making their experience more enjoyable and satisfying. Our specialists will create exciting content that increases your brand's reach, builds credibility and boosts your brand's visibility—leading to an increased engagement with customers and stronger relationships with them.
Benefits of partnering with Surge
OUR TEAM OF EXPERIENCED DIGITAL CONTENT SPECIALISTS ARE DEDICATED TO PROVIDING HIGH-QUALITY SOLUTIONS THAT MEET YOUR BUSINESS NEEDS.


We are your go-to destination for top-notch photography services. Our comprehensive range of solutions encompasses commercial photography, advertising photography, drone photography, and event photography, among others. We have a highly skilled team of photographers and cinematographers who are adept at capturing stunning and inspiring images that will present your products or services in the most favourable light. Our services are tailored to meet your specific needs, and we always strive to deliver results that exceed your expectations. Whether you require high-quality images for marketing purposes, corporate events, or any other occasion, we have the expertise and resources to deliver top-tier photography solutions that will make your brand stand out.
Surge specialises in the creation of photography content for clients in a variety of industries, including hospitality, real estate, travel and tourism, eCommerce and more. Our team's ability to capture the power of photography to tell powerful, compelling stories has helped make us one of today's most successful content creation agencies.
We work closely with every client to determine the best way to present their brand identity to potential clients. We start by getting to know your business inside and out—from the products you make or the service you provide to the mission behind your company—and then crafting relevant content that highlights your unique value proposition and attracts the ideal target audience.
At Surge, we seek to create the best possible images for our clients—images that will help them achieve their marketing objectives. This passion is fuelled by our state-of-the-art equipment and editing resources, which allow us to continue to provide quality products while maintaining a competitive edge in the industry.
As a forward-thinking agency, we believe in the power of photography and video to tell your brand's story. We are at the forefront of innovation, and are always looking for new ways to capture exciting visuals for our clients. In fact, we've been at the vanguard of visual storytelling for over a decade. Our work with giants like Manchester City and Mercedes-Benz has earned us national acclaim.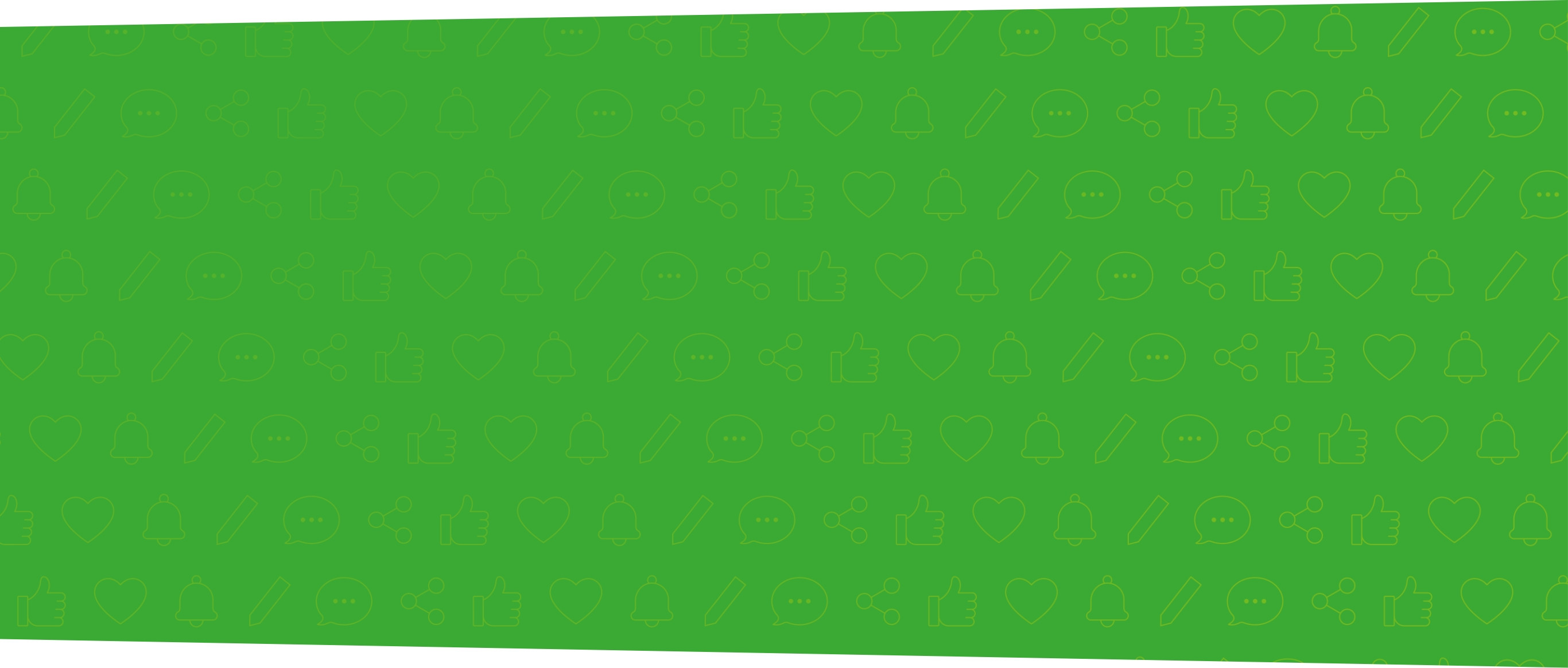 LIKE THE SOUND OF PHOTOGRAPHY?
ONE QUICK CALL IS ALL IT TAKES TO KICKSTART YOUR JOURNEY TO INCREASED REVENUE.
CALL NOW
Frequently Asked Questions
Why is photography important for my business?
A picture is worth a thousand words, but it's also worth more than that. Quality photography can have a huge impact on your business. If you're looking to gain an edge in the marketplace, you need to consider the power of imagery and how it can be used to help your business grow. From making your website and social media campaigns look as good as possible to creating stunning print-based marketing materials, photography can drastically increase your brand identity.
What photography content will you create for my business?
Portrait Photography: This type of photography is focused on capturing the likeness, personality, and mood of the subject in a photograph.

Landscape Photography: This type of photography is focused on capturing the natural beauty of the environment, such as mountains, oceans, forests, and other natural landscapes.

Commercial Photography: This type of photography is focused on creating photographs that will be used for commercial purposes, such as advertising, product catalogues, and brochures.

Event Photography: This type of photography captures candid and posed shots of people at events such as weddings, parties, and corporate events.

Food Photography: This type of photography captures the appearance and presentation of food for use in cookbooks, menus, and other food-related materials.

Fashion Photography: This type of photography captures models wearing clothing and accessories for use in fashion magazines, advertisements, and other fashion-related materials.

Product Photography: This type of photography captures images of products for use in catalogues, brochures, and other marketing materials.
What camera equipment do you use?
The most exciting part of our content is the footage that we capture. For that, we use the Sony A7IV and Sony A9 cameras. These are DSLR cameras, which have many benefits: they're compact, they have a much larger sensor than traditional cameras do, and they're also a lot lighter weight. These factors make them perfect for capturing great quality photos in varied conditions.

Excellent photographers like us have the right equipment and editing resources to produce high-quality images that make an impact. Wherever possible, we explore ways in which we can be innovative in the digital content that we produce, such as exploring new shooting techniques to capture excitement and interest.
Why does my business need photography content?
Visual storytelling: Photography can be used to tell a story, capture a moment, and evoke emotions in the viewer. This can be particularly effective for promoting a business's products or services in an engaging and memorable way.

Branding: Photography can be used to promote a business's brand and message, which can help to increase brand awareness and make a business more memorable to potential customers.

Increased engagement: Photography can be highly engaging and can hold the viewer's attention for longer periods of time compared to other types of content, which can help to increase engagement with a business's products or services.

Improved online presence: Photography can be used to create high-quality images that can be used on a business's website, social media pages, and other online platforms. This can help to improve a business's online presence and make it more attractive to potential customers.

Increased conversions: Photography can be used to provide detailed information about a business's products or services, and can include calls-to-action (CTA) that encourage viewers to take a specific action, such as making a purchase or signing up for a service. This can help to increase conversions and generate leads.

Increased social media engagement: Photos are more likely to be shared on social media than other types of content, and can help to increase the reach of a business's social media marketing efforts.

Showcasing products or services: Photography can be used to showcase the products or services of a business in a visually appealing way, which can help to attract potential customers.
What makes a photograph high-quality?
Composition: A high-quality photograph has a well-composed and balanced composition that leads the viewer's eye through the image.

Lighting: A high-quality photograph has proper lighting that enhances the subject, creates mood, and adds depth and dimension to the image.

Focus: A high-quality photograph has a sharp focus that makes the subject stand out and is easy to see.

Exposure: A high-quality photograph has the correct exposure that captures the right amount of light to show detail in the highlights and shadows.

Colour: A high-quality photograph has accurate and pleasing colours that are true to life or enhance the mood of the image.

Resolution: A high-quality photograph has a high resolution that allows it to be enlarged or printed without losing detail.

Post-processing: A high-quality photograph has good post-processing that enhances the overall image, but doesn't look over-edited or artificial.

Technical quality: A high-quality photograph is free of technical issues such as noise, distortion, or lens flare.

Storytelling: A high-quality photograph tells a story, captures a moment or evokes emotions in the viewer.

Intended purpose: A high-quality photograph meets the intended purpose, whether it's for commercial use, for art or for personal memories.
What issues do businesses currently face with their own photography?
The content quality of photos distributed by businesses is often not up to par. Issues with composition and colour are common. This can be due to businesses using their own equipment and resources to take photos, or a lack of experience in creating professional quality photography. Whatever the reason, this does not reflect well on your business. Our dedicated creative content team has the talent, equipment and experience necessary to tackle these issues.
How can photography increase my online presence?
Photography is an effective tool that can help you reach out and grab the attention of leads without compromising on the quality of service they've come to expect from your company. By using photos on your website, you can make sure that your prospects are getting all of the information they need before making a buying decision.
What is 4K quality content?
4K quality content refers to digital video or images that have a resolution of 3840 x 2160 pixels. This is four times the resolution of standard 1080p HD content and it results in a much higher level of detail and sharpness. 4K quality content is also known as Ultra High Definition (UHD) content and it offers a more immersive viewing experience with more realistic images, and a wider colour range. This type of content requires a 4K-capable display device, such as a 4K TV or computer monitor, to be viewed in its full resolution. 4K content is becoming increasingly popular, and is being used in a variety of applications such as streaming, gaming, and professional video production. With the increasing use of 4K display devices and the advancement of technology, 4K content is becoming more accessible and more widely available, and it's expected that this trend will continue in the future.
Do I need content for my website?
Google has a lot of resources at its disposal for determining whether or not a site is relevant and trustworthy. It analyses the way that a website interacts with other sites, how fast and efficient the pages load, how frequently the website changes its content and how recently the changes were made. One factor that Google takes into account when it's deciding what to show in search results is the amount and quality of content that's on the page. The more valid and relevant content you feed to your website, the better Google will feel about your business—and the more return on investment you can expect from your website.
USE VISCERAL CONTENT TO ENGAGE IN A TANGIBLE, POWERFUL WAY.
Photography can be an integral part of a marketing strategy. With the help of Surge, we can develop a photography plan that will take your business to the next level.

Call us now or complete the contact form and we'll get back to you.
CALL NOW