Surge your Influencer Marketing with the right digital agency
INFLUENCER MARKETING LEVERAGES THE POWER OF SOCIAL MEDIA INFLUENCERS TO INCREASE YOUR BRAND AWARENESS, REACH AND CONVERSIONS.


Influencer marketing is an effective approach for growing your business through identifying and leveraging prominent social media influencers within your target audience. Through promotional campaigns created by influential content creators with a significant following, businesses are able to drive awareness, build relationships and increase engagement/sales. When done right, influencer marketing can generate an explosive return on investment for your business.

Social media stars can showcase your business and its products or services in a completely different light, giving your brand access to a large, engaged audience. With a wide range of content formats such as bite-sized TikTok videos to detailed YouTube product reviews, influencers can generate significant traffic to your business on various social media channels, expanding your reach well beyond your own capabilities. By collaborating with social media influencers, you can tap into their audience and enhance your brand's visibility, resulting in increased awareness and growth for your business.

Picking the wrong influencer to promote your brand can be detrimental to your business. It's essential for businesses to work with influencers who align with the same message behind their brand. Many agencies will choose an influencer with millions of followers but little engagement—you want someone who will effectively and authentically express your brand's message. At Surge, our influencer marketing team researches the right influencers for your brand, searching for those who correspond with your company's interests and values.

If you want your brand to stand out, you need to draw in potential customers. Our reputable and knowledgeable team understands the importance of engaged content promoting your brand across the digital landscape. We have a deep understanding of leveraging compelling, influencer content to reach your target audiences across the web, generating buzz around your brand.
Surge, An All-In-One Influencer Marketing Agency
INFLUENCER MARKETING IS AN OPPORTUNITY FOR YOU TO LEVERAGE THE CREDIBILITY AND TRUST OF ESTEEMED CONTENT CREATORS AND THEIR CULTIVATED COMMUNITIES.
In today's fast-paced digital world, influencers have taken the marketing industry by storm. With their massive social media followings and engaging content, they've become a powerful tool for businesses looking to expand their reach and connect with new demographics. By partnering with influencers, you can tap into their loyal fan base and gain exposure to potential customers that you may have never reached before. Don't miss out on this incredible opportunity to take your brand to the next level and skyrocket your sales. Let the power of influencers work for you and watch your business soar!
We specialise in designing and executing successful influencer campaigns that amplify your brand message and connect with your target audience in an authentic and engaging way.
We're on a mission to help businesses like yours succeed online. Our all-in-one digital agency consists of web development, search engine optimisation (SEO), Google Ads advertising, content creation, media production, digital design, public relations and social media marketing. We have an expert team that will help you attract more customers with cost-effective online advertising campaigns, attract more relevant traffic and increase sales. With our comprehensive approach and ongoing support, we'll work with you to maximise profits and increase your business visibility.

Our digital marketing professionals can develop an extensive strategy tailored to your business that encompasses web development, social media management, influencer marketing and everything in between. We'll guide you every step of the way through the process so you can focus on running your business. Our dynamic team brings together the expertise and knowledge of many professionals in different fields to serve your business's every need.

Trust us to leverage the power of social media and influencers to maximise your marketing impact and deliver measurable results.
Let's explore some of the most popular influencer marketing strategies to boost your business: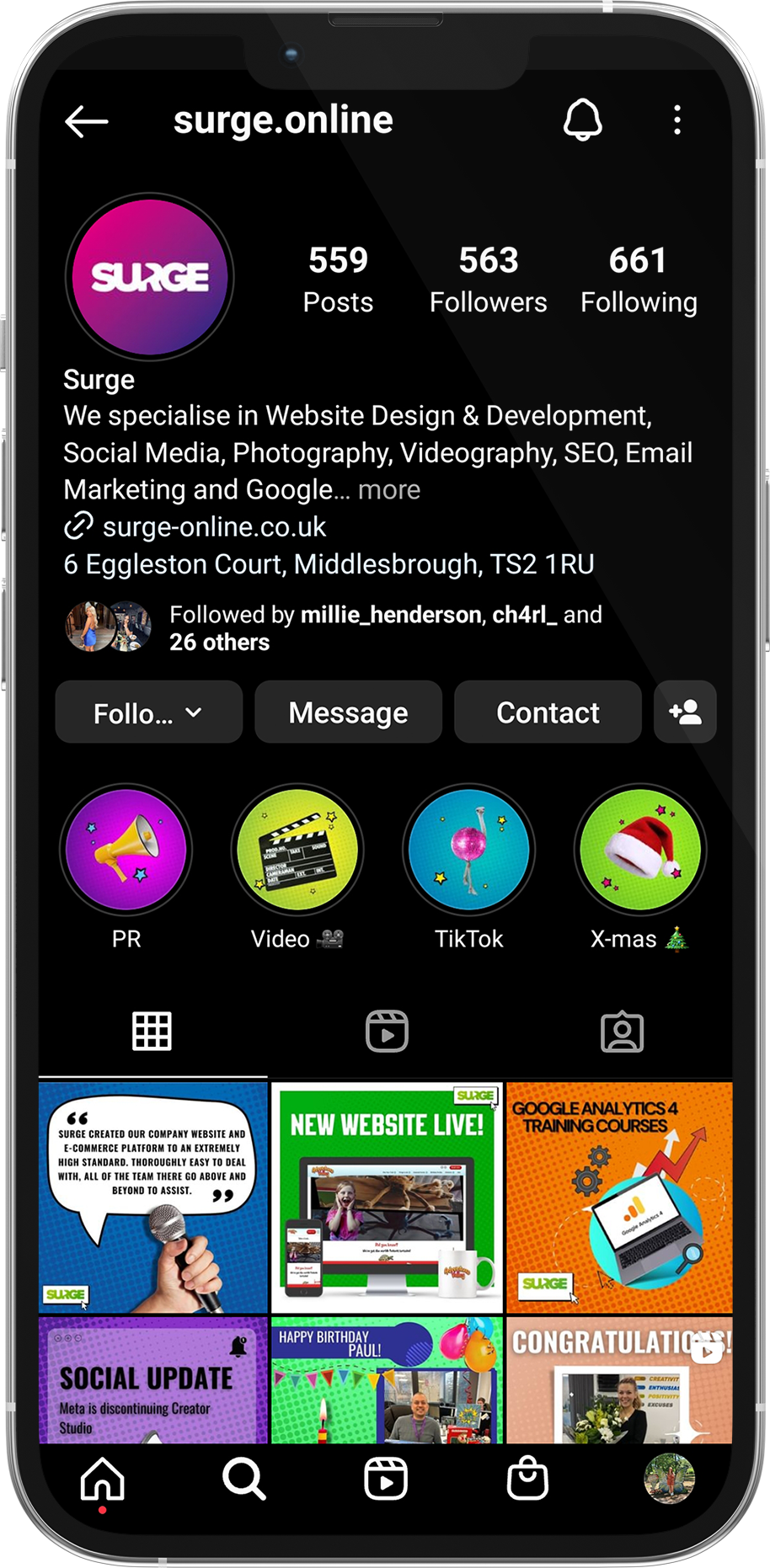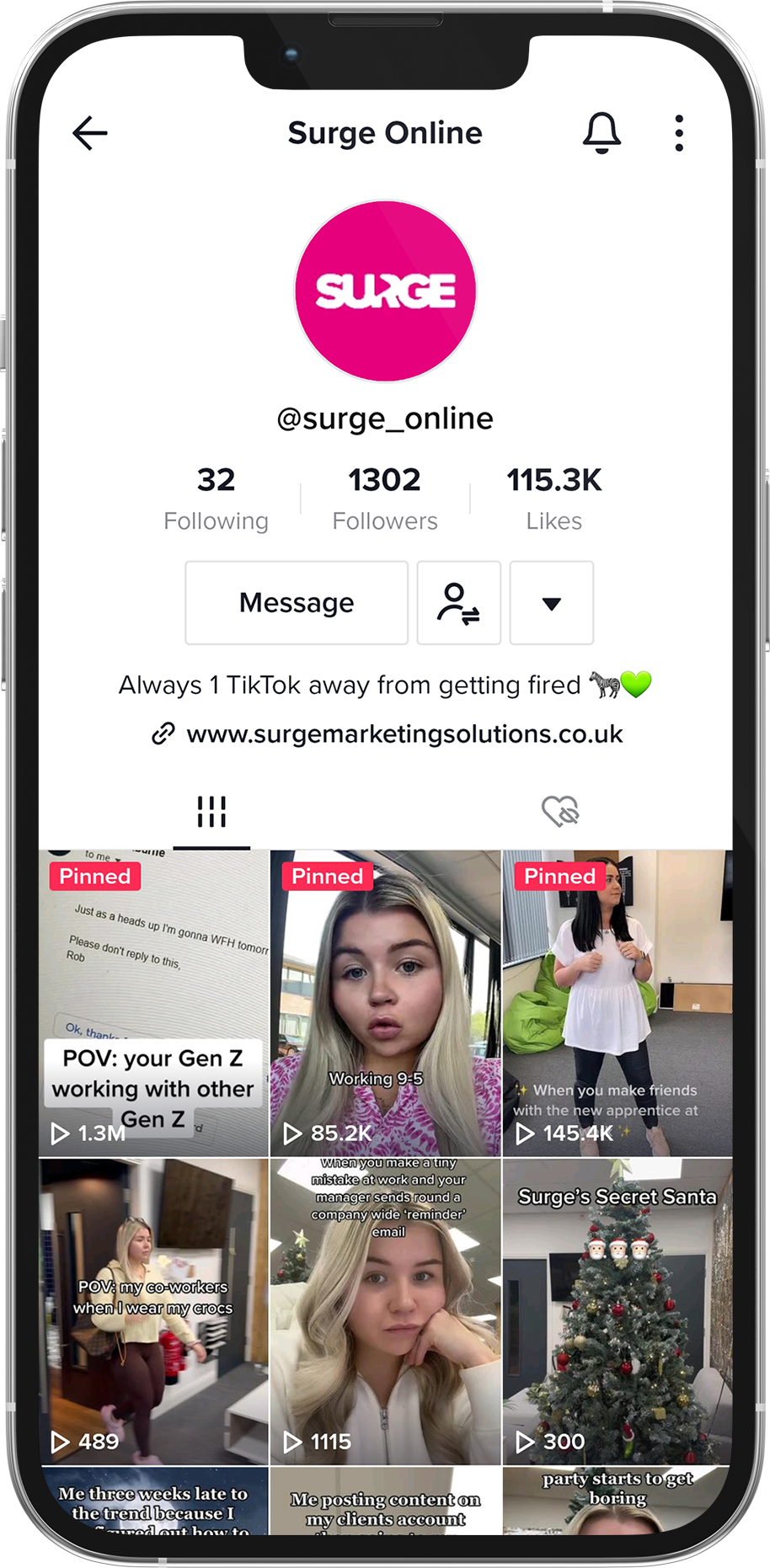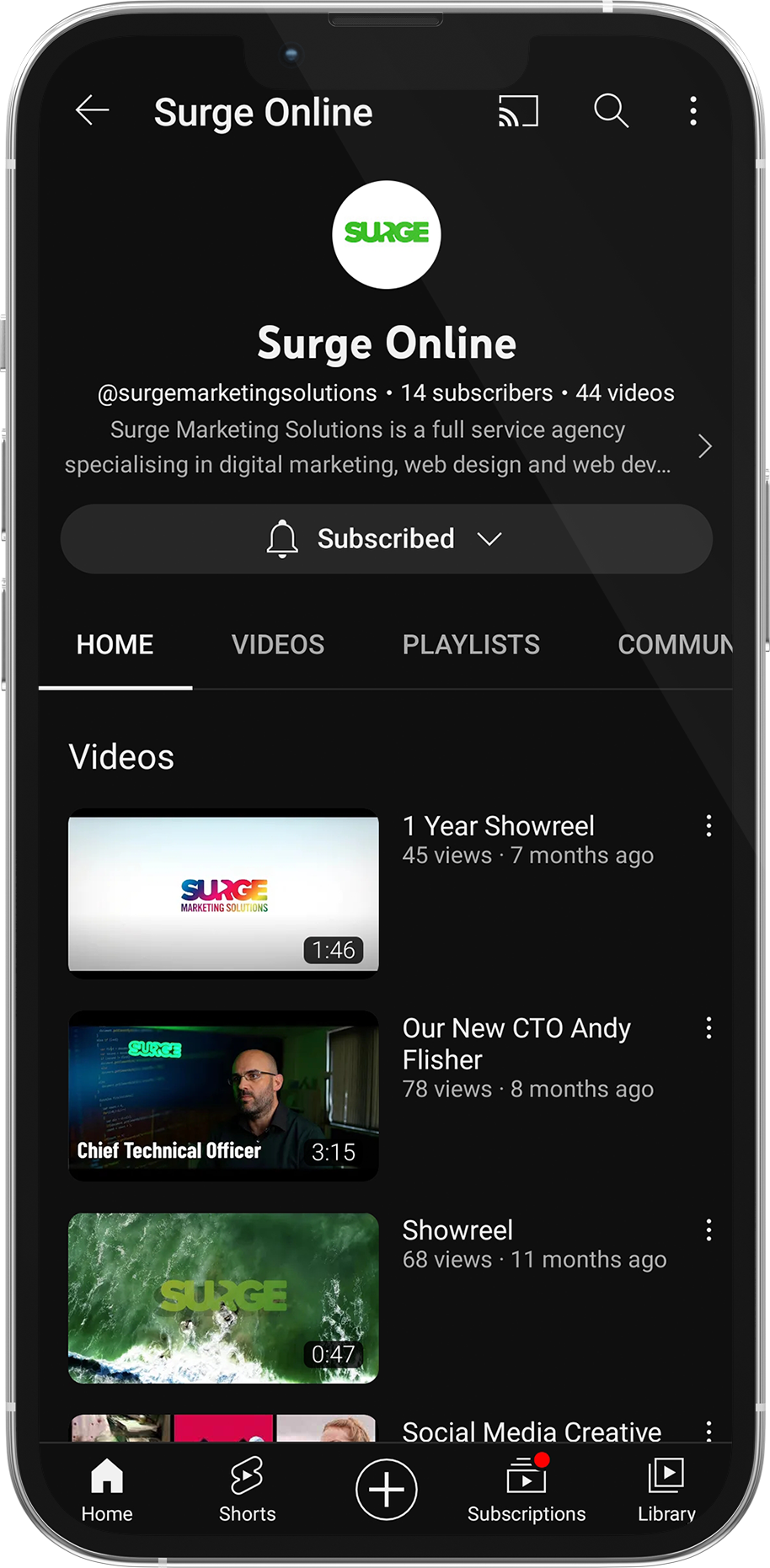 Instagram Influencer Marketing
Instagram has more than one billion active users, making it one of the world's leading social networks for sharing photos and videos online. The platform's highly engaged audience is receptive to a variety of visual content, creating an ideal environment for influencers to grow their followings and promote their own brand identities. Utilising the power of Instagram influencers can help build meaningful relationships with customers and promote product sales in numerous, creative ways.

Brands can leverage Instagram influencers to promote engaging content that generates sales, connects with your customers and increases exposure for your business. For example, Instagram influencers can increase their reach by posting content such as posts, stories, videos, livestreams and Reels that are tailored to your target audience through hashtags and location tracking features.

As a digital advertising agency that specialises in influencer marketing, we can connect you with influential Instagrammers who will create custom advertising campaigns for your brand. We'll start by getting an idea of what you want to achieve through the campaign and finding ways we can optimise results based on those goals. Once we have an idea of what you want from the campaign, what kind of budget you're working with, and the types of results you'd like to see, we'll work together in creating an effective influencer plan that will help reach those goals further.
TikTok Influencer Marketing
TikTok is a short-form video app that lets users create, share and discover video content. The platform, which has over one billion monthly users, appeals to young audiences worldwide and can be valuable for businesses looking to target Gen Z or millennials. To date, the popularity of TikTok has been attributed to its creative content and the appeal of influencer marketing. Many businesses have jumped on board to be a part of the success by using the platform as an influencer marketing tool.

TikTok influencers can create a variety of engaging, short videos that range from challenges, dance videos, magic tricks and funny videos that can showcase your brand, product or service in a fun, trendy way. The platform's unique algorithm prioritises content over popularity, ensuring that any TikTok creator with quality content can get discovered and seen by millions of people.

As a TikTok advertising agency, we pride ourselves on our ability to connect brands with TikTokers who will create exciting, meaningful content for your business. We will research and network with the right TikTok influencers for your business, partnering with them to create short form videos in line with your brand's message, style and goals. Our marketing team has the expertise to help you choose the best influencers for the job and the tools to help you achieve your desired results.
YouTube Influencer Marketing
YouTube is the second largest search engine after Google, the platform reaches billions of video views daily. With the rapid growth of digital content in today's world, video content is more popular than ever before. Many businesses turn to YouTube to promote their business online and increase their brand awareness with more and more companies using video to connect with their audience.

In general, YouTubers can create different types of content that will boost your business's presence online. For example, YouTubers can create unboxings, impressions and reviews—all of which are popular on the platform. Influencers with plenty of subscribers can also take advantage of their large fan bases by promoting your products to their viewers. This is a mutually beneficial relationship for both parties: YouTube influencers get paid for their work, and your business gets additional exposure.

As a YouTube influencer marketing agency, we can help you build and manage YouTube influencer advertising campaigns so you can specifically target consumers you are looking to connect with and maximise your return on investment. We have extensive experience in the online advertising industry and have built strong relationships with many trending YouTubers. Our network of YouTubers is from a range of different industries, so we can find the right influencer to match your demographic and advertise across the web.
Influencer Marketing with Surge
FINDING THE RIGHT INFLUENCERS FOR YOUR BUSINESS IS NOW MORE IMPORTANT THAN EVER.


If you want to stand out in your industry, you need a dynamic online presence. Surge can help you reach your audience effectively across the digital landscape. Our expert team can help promote your business by using TikTok, Instagram and YouTube influencers who can specifically target your audience through high-quality content. The best part? Surge provides full-service digital solutions that include strategy, content creation, campaign execution and optimisation—we have a dedicated, in-house team who can provide customised solutions to your business's every need.

Surge is an all-in-one digital marketing agency that helps businesses of all sizes build a solid online presence and increase their revenue. Our award-nominated influencer marketing agency can promote your business and grow your reach through highly effective social media content created by trendy and relevant influencers. We offer full-service marketing services to target your audience effectively across all platforms, including TikTok, Instagram, and YouTube.

Our team of experienced marketers helps businesses optimise their influencer marketing approach, focusing on each client's unique goals and developing effective strategies for increasing their ROI. We do this by conducting thorough research into potential influencers, examining their audiences and current content topics, ensuring we can develop an effective strategy for building relationships and driving sales.

An effective influencer marketing strategy incorporates brand exposure through social media influencers, online publications, and other outlets that target a specific niche or audience. This approach is based on the idea that your target market can be reached through trusted recommendations from entities that are familiar to the consumer, brand or product. At Surge, we can connect your business with powerful influencers who will create effective and engaging content, incentivising tangible results.
Exploring the Power of Global Influencers: Specialised Content that Resonates
Fashion
Fashion uses Instagram, TikTok and YouTube Influencers to reach wider target audiences. Brands such as H&M, Zara and Fashion Nova get social media influencers to wear their branding targeting mainly Millennial and Gen Z audiences. Fast fashion brands such as the ones listed above are constantly looking for new ways to sell their products and influencers are the way forward in launching new clothing lines. Whether it is through collaborations or paid partnerships social media influencers are the way forward for the fast fashion landscape.
Fitness
Fitness brands such as Nike, Adidas and Under Armour use social media influencers to promote new products and clothing lines. As well as clothing influencers can promote gyms, workout equipment and protein products. These influencers are big part of new wave "body positive, positive mindset" influencers. They often set followers challenges or new workout routines to try out in paid partnership with fitness brands to get more people to buy a product.
Food & Drink
Food and drink brands often sponsor events hosted in partnership with YouTube influencer events. Brands such as Red Bull and Monster work with athletes primarily based in extreme sports. These athletes are seen at competitions wearing brand caps, shirts, helmets and other sporting equipment giving them as much airtime and visibility as possible. The rise of the drink 'Prime' that was created by YouTube sensations KSI and Logan Paul has been a huge success after being released in 2022 and shows the power social media influencers have no matter the industry or brand they are promoting.
Hair & Beauty
The hair and beauty industry has seen a big rise in profit thanks to influencers. Youtubers such as Zoella and Jeffree Star are just two of the names that has fans have seen rise to fame. Beauty tutorials on YouTube became a big trend to jump on around 2013/2014 and ever since they reign in millions of views every month. TikTok trends such as "get ready with me" and "makeup in the style of" also bring millions of views to the platform and give influencers the chance to work with makeup brands they use personally.
Parents, Babies & New Families
Brands particularly like to work with influencers who are starting new families or just had a baby. They see this as their opportunity to work with influencers to get them to use their products whether it is clothing, items they use daily or food. Influencers usually receive care packages from brands when they first have a child to help them out but also to featured in content. Influencers will usually thank the brand for sending them out a box of products in a video which gives them visibility to the audience.
Home & Interior
Home and interior brands love to work with influencers. Brands such as Ikea, Made.com and H&M Home use influencers to promote their products. Ikea will invite influencers to event and offer to help them with creating a new home look for the influencer on Instagram, TikTok and YouTube. "Homeware hauls" and "room tour" videos are some of the most watched content for homemakers and fans in general who want to live the ideal lifestyle.
Lifestyle
Lifestyle influencers are one of the biggest groups of influencers there are. They work with brands in a range of different industries from homeware and relationships to gaming and movies. Whether it is brands like Ikea and H&M or Electronic Arts (EA) and The Odeon lifestyle influencers provide a view into the life that every demographic wants to have. These companies and influencers create partnerships to do competition posts such as giveaways as well as invitational events where fans can go to events and nights out with the influencer they are a fan of. These influencers give a glimpse of what could be the "perfect lifestyle."
Travel
Travel influencers work with holiday companies such as Jet2.com, Hayes Travel and other package companies. These influencers work with travel companies to show people where they are going on holiday and give viewers the urge to want to travel to the same countries with the same company as the influencer. Travel vlogs and blogs are incredibly helpful when it comes to wanting to go somewhere new. It also allows the audience to see countries that they never thought of going to and end up wanting to go with now that they have what it is like through the influencer.
Technology
Technology influencers work with brands such as Android, Sony, Microsoft and Razor. Technology brands send out free products to influencers to review on YouTube and TikTok. They also use Instagram to tease products and tag them in Instagram Stories in order to create attention and hype for the products. When new consoles such as the PlayStation 5 and Xbox One X are released by Sony and Microsoft they send out these products to IGN and other gaming companies and influencers to review. This allows Microsoft and Sony to show off what they have to bring gamers into the ever-heated discussion about which is best.
Results You Can Expect When You Partner With Surge
Incorporating influencer marketing campaigns into your overall strategy can be a game changer for your business. With a carefully crafted influencer campaign, you can connect with an engaged online community and effectively expand your target audience. Don't miss out on the immense opportunity that influencer marketing can offer your business. As a global influencer agency that focuses on developing custom marketing campaigns that align with our client's unique needs, we have assembled a list of some of the most important benefits when you partner with Surge.
Effective, Targeted Campaigns

The effectiveness of influencer marketing lies in its ability to create a direct line of communication with consumers. By creating a sponsored campaign through an influential content creator's social media platforms, businesses are able to present themselves in a positive light that will appeal to targeted demographics. This approach is especially effective for companies looking to establish themselves in a new marketplace.
Improved Brand Advocacy

Brand awareness is crucial to success. It's not just about the number of people who see your brand, it's about how many people actually recognise it and associate it with your business. When partnering with an influencer who already has an audience interested in your industry, your business and products will be exposed to that audience in a way that it might not have been before.
Cost-Effective

A consistent and thorough influencer marketing strategy with relevant influential content creators is a brilliant, cost-effective way to build your business' reputation. Influencers have the ability to reach large audiences in a short amount of time, but they will only do so if they feel a connection to your product or service. By building strong relationships with influencers, they can champion your brand for years to come.
Build Credibility And Trust

Influencer marketing is an essential way to build credibility and trust by getting your brand in front of potential customers. Influencers can direct potential customers to your website or social media pages, weave their own experiences and recommendations of your products or services and provide genuine reviews that help their audience feel more comfortable and potentially make a conversion.
High-Quality Content

Content is king. Leveraging the power of influential content creators can drastically improve the quality of your content, but only if you know which influencers to choose. Our team will identify and collaborate with relevant and engaging influencers in your target audience—helping you increase sales and strengthen relationships with customers, as well as enriching your content marketing strategy.
Benefits Of Partnering With Surge, An Influencer Agency
OUR DYNAMIC SPECIALIST TEAM TAKES A HOLISTIC APPROACH WITH A BIRDS-EYE VIEW OF YOUR BUSINESS.


Looking for an award-nominated influencer marketing agency? Look no further than Surge! Our team of digital marketing professionals specialises in delivering comprehensive, high-impact influencer marketing services that help businesses soar online. At Surge, we understand that influencer marketing is an essential component of any successful digital marketing campaign, and our team is dedicated to cultivating a strategy that meets your unique business needs. With our expertise in influencer selection, campaign management, and performance tracking, you can focus on other aspects of your business while we help drive growth and engagement through powerful influencer partnerships. Trust Surge to help your business shine online with a winning influencer marketing strategy.
Our team of digital marketing specialists have years of experience working with clients and influencers across a wide range of industries including entertainment, hospitality, real estate, travel and tourism, eCommerce and more. We understand what it takes to build a successful online presence that generates leads for your business and delivers tangible results.
Our influencer marketing services will help increase traffic to your website and boost your following on popular platforms like Facebook, Instagram, YouTube and TikTok. Our strategies are developed by experts in the field, and we work closely with popular influencers to create content that will appeal to a wide spectrum of audiences. This approach can lead to an increase in leads and sales for your project or product launch.
Surge's unwavering team of influencer marketers are experienced in researching and collaborating with a variety of social media influencers to engage with customers, drive sales, and increase website traffic. Our goal is to help businesses reach their goals by leveraging the power of influential content creators to engage with their audiences on a personal level that builds trust and loyalty between the business and the influencers' community.
Let Surge help you harness the power of influencer marketing to elevate your business. Our team strategically engages with influencers to build brand awareness, create authentic relationships and ultimately drive sales. We've helped countless businesses achieve measurable results when they work with us, and we can help you too. Contact us today to learn more about how we can customise our influencer marketing strategy for your business.
YOUR INFLUENCER MARKETING EXPERT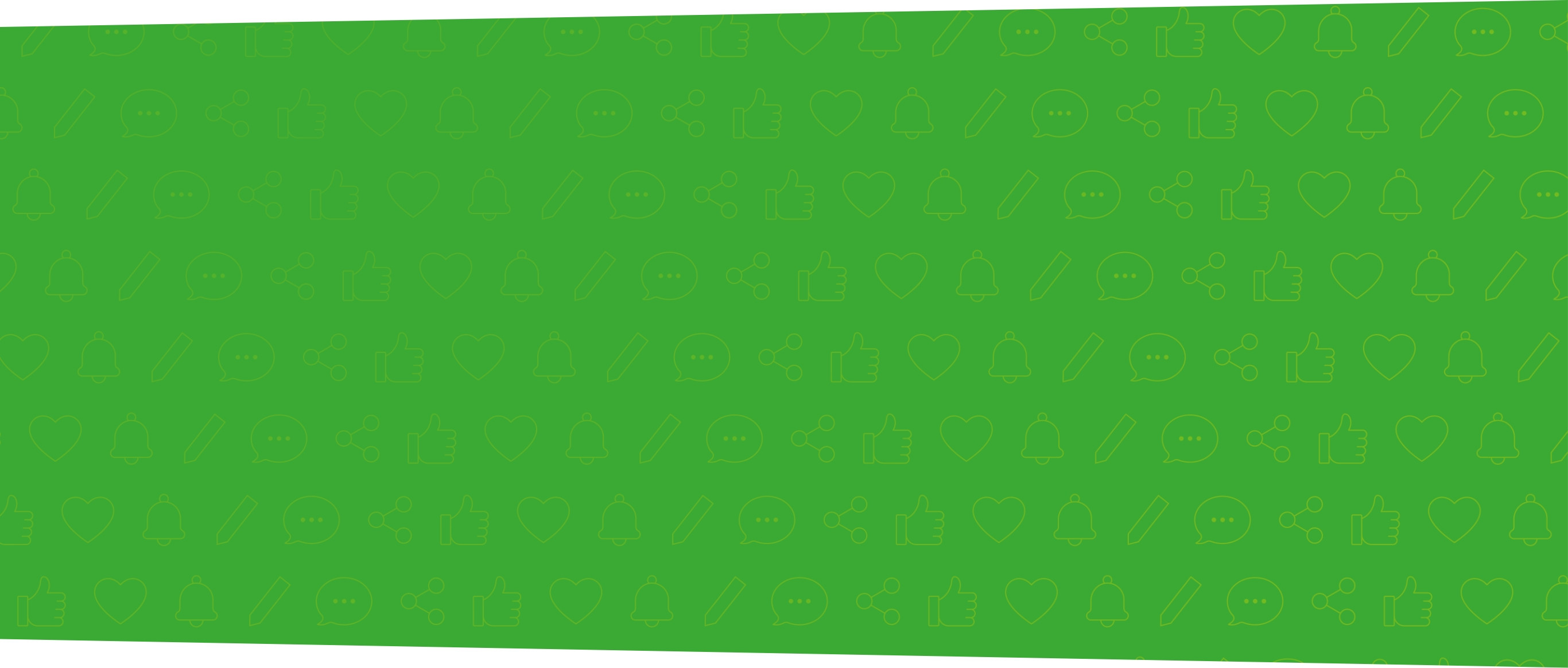 GET IN TOUCH WITH OUR INFLUENCER AGENCY NOW!
ONE QUICK CALL IS ALL IT TAKES TO KICKSTART YOUR JOURNEY TO INCREASED REVENUE.
CALL NOW
Frequently Asked Questions
What is an Influencer?
A social media influencer is someone who has built a loyal social media following by creating online content on social media platforms like Facebook, Instagram, TikTok and YouTube. They have the power to reach a large number of people, usually through content they've created themselves which is highly engaging due to its creativity and originality. This makes them ideal ambassadors, who can use their online presence to effectively promote your business in exchange for rewards that include money, free products or access to exclusive events.
Why is influencer marketing important for my business?
As the digital landscape continues to change and evolve, it has become increasingly difficult for brands to stand out from the crowd. With so many businesses vying for attention, it is no longer enough to simply build a strong brand identity and a popular social media following. By harnessing the power of influencer marketing, today's brands can achieve more meaningful results through more targeted and personalised content, reaching their ideal target market in ways that are more likely to resonate with their audience and build lasting relationships.
What is a mega influencer?
A mega influencer has over a million followers on any given platform. This class of influencer often works with major brands and companies, and they're usually one of the first people to be tapped when a product launch or campaign is in the works.
What is a macro influencer?
A macro influencer is an influencer who has a significant following with a core niche audience. They have a large reach across many different platforms, and their content can be seen by thousands, sometimes even millions of people.
What is a micro influencer?
Micro-influencers have a small, but engaged audience from anywhere from 10,000 to 100,000 followers on social media. The reason why micro-influencers are so valuable is that their audience is often more engaged because the influencer has built up trust and credibility with their community. They are also much more affordable than larger influencers because they have smaller audiences and less reach.
What is a nano influencer?
A nano influencer is an online personality with a following below 10,000 on their chosen platforms. They may come from YouTube, Instagram or TikTok and have built up their following one person at a time. Generally, mano influencers are much more accessible to communicate with directly than any other influencer.
Which influencer is best for my business?
As explored, there are many types of influencers—from mega-influencers with seven-figure followings to micro-influencers with loyal audiences in the tens of thousands—but all of them can provide your brand with the attention and exposure you need in order to grow your online presence. A good influencer for your business will be someone who understands your target audience, will work with you to promote an endorsement, and has an active following that aligns with your ideal customer base.
How does Surge find the right influencers for my business?
At Surge, we have developed a proprietary system for searching and selecting the right influencers for your business. First, we use our specialist tools to help us identify and contact the perfect influencers for your industry. We only target influencers with engaged audiences, so there's no need to worry about fake fans or bots. With over approximately 30 million influencers worldwide spread across a range of social media platforms, there is an influencer for every target audience. With our experience and data tools, we can implement an influencer strategy tailored to your brand, objectives, and target audience to provide long-term results.
How are influencer marketing campaigns measured?
We measure success by first defining our client's goals. Are they looking to generate sales? Increase brand awareness? Drive traffic to their website? The answer helps us determine what kind of content will resonate with the influencers we're working with—the content they produce needs to reflect your brand's values and connection points with your audience, in order to be successful.

Then, we measure the success of an influencer marketing campaign based on metrics including impressions, engagements, and the amount of content produced. We compare those results to the client's initial goals to determine the success of the marketing campaign.
Which social media platform is best for my business?
When you're looking to market your company or brand, deciding which social media platforms to use can seem like a daunting task. But it shouldn't be — we're here to help you figure out where your target market spends its time online and how you can reach more customers, convert more leads and boost sales. We will audit your business and work with you to maximise the best social media platform including the right influencers suited to your business.
What are Instagram Stories?
Instagram Stories are short videos and photos that Instagram influencers can broadcast content in a more informal way than a traditional Instagram post. They can include behind-the-scenes clips or live video broadcasts, product showcases, or slideshows with text overlays. Influencers can also create 'Highlights'—which are basically collections of their stories that are saved for 24 hours on their profile page.
What are Instagram Reels?
Instagram Reels are short videos designed to help you bring your brand to life. Influencers can use them to offer a behind-the-scenes tour of your company, or show how your product is made. You can add effects and transitions, tag products from your catalogue, showcase paid partnerships, and more. Reels are an engaging way to create a campaign for a specific target customer or expand on an Instagram story's product or service focus.
How does influencer marketing benefit social media marketing?
Increased reach: Social media platforms have a large user base and can be a powerful way to reach a targeted audience. By partnering with influencers who have a large following on social media, businesses can tap into that audience and reach a larger number of potential customers.

Greater credibility: Influencers are often seen as trusted sources of information and recommendations by their followers. By partnering with influencers and promoting their products or services through social media, businesses can benefit from the credibility and trust that influencers have built with their audience.

Targeted advertising: Social media platforms offer advanced targeting options that allow businesses to advertise to specific groups of people based on their interests and demographics. By using these targeting options in conjunction with influencer marketing, businesses can reach a highly targeted and engaged audience.

Improved customer engagement: Social media allows businesses to connect with customers and stakeholders in a more personal and interactive way. By using influencer marketing in conjunction with social media, businesses can engage with their audience in a more authentic and meaningful way, which can lead to improved customer satisfaction and loyalty.

Measurable results: Both influencer marketing and social media marketing provide detailed performance reporting and analytics, which can help businesses track the effectiveness of their campaigns and make informed decisions about their marketing efforts.
Is TikTok a good marketing tool for my business?
TikTok is a versatile marketing tool, especially when targeting Gen Z and Millennial audiences. TikTok can be used for branded hashtag campaigns, influencer campaigns, and many other marketing initiatives. Businesses can create content in short-form videos, with easy-to-digest clips that explain what your business does and the benefits of your product or services. TikTok's popularity has made it one of the most powerful social media platforms. Therefore, it's important for businesses to utilise TikTokers who can create engaging content.
What's the key to TikTok success?
There are many factors that determine whether TikTok content ends up on users' 'For You Page.' The average TikTok user spends 52 minutes a day on the app—that's a lot of time for influencers to engage with your audience. When planning a TikTok campaign, it's important to consider many factors: who is your target audience? What is your brand? What is the purpose behind TikTok? By answering these questions, we will be able to build a trending TikTok campaign and connect with relevant TikTokers for your business.
LEVERAGE THE POWER OF INFLUENTIAL CONTENT CREATORS
The power of influencer marketing results in more meaningful actions, more effective content and brand awareness.

Call us now on 01642 243265 or complete the contact form and we'll get back to you.
CALL NOW