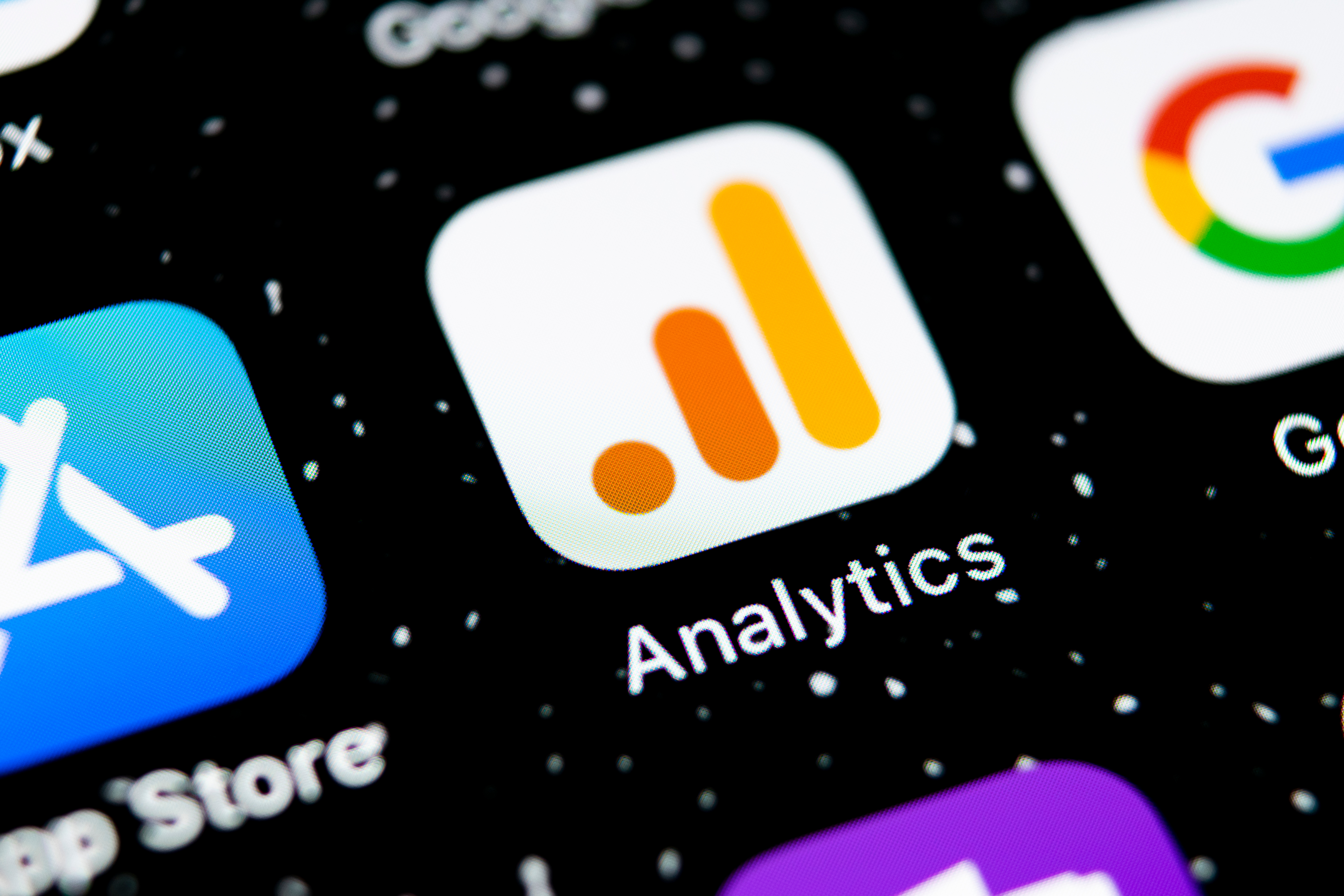 Two and a half years ago, Google announced the next generation of its web analytics tool, Google Analytics 4 (GA4)—a complete overhaul of its predecessor which provides cookie-less tracking and cross-platform capabilities along with faster page load times. However, Universal Analytics—the previous version of Google Analytics—will be discontinued in July 2023. Therefore, if you haven't already switched to GA4, you need to do so soon.
In this blog post, we'll explore the new features and changes of Google Analytics 4, as well as what's happening with Universal Analytics.


What is Google Analytics 4?
Google Analytics 4 (GA4) is the next generation of Google's industry-leading web analytics tool for tracking website performance, collecting user insights, and measuring conversions. Since its introduction in 2005, GA has become an integral part of digital marketing, allowing companies to better understand their customers and optimise their marketing efforts for greater success.
The fourth iteration of Google Analytics features a redesigned interface, updated reporting tools, and segmentation capabilities that represent a complete overhaul of the platform.
Google has described the purpose of Google Analytics 4 as a next-generation approach to 'privacy-first' tracking, x-channel measurement and AI-based predictive data all at once. It boasts extensive cross-platform tracking capabilities, predictive insights and a slew of other features that helps businesses track website data and the engagement of customers throughout their entire journey.


What are the new features available on Google Analytics 4?


Cookie-less and new data structure logic:
The demand for a tool like Google Analytics 4 is primarily driven by new privacy protection laws—such as the GDPR and CCPA—and the diminished stability of traditional analytics. Many companies using Universal Analytics could potentially run into issues with inaccurate or missing data due to cookie consent options required by these laws. 
To address this issue, Google Analytics 4 uses a significantly different data structure and data collection logic, i.e. the platform no longer relies on cookies for data and will no longer store IP addresses to track visitor locations and sessions. In the new model, each user interaction is processed as an individual event.
This update is a welcome change for Google Analytics users, who have long had to deal with incomplete data collection when using certain browser tools that block cookies. Even some browser companies are concerned about being tracked and collected by third-party services. For example, Firefox has blocked Google Analytics—and other browsers may follow suit.
Machine-learning technology:
Google Analytics 4 uses machine-learning techniques and predictive metrics to measure user data. These include modelling, extrapolating existing data and making assumptions from site traffic, user behaviour and other sources to help predict the future behaviour of users.
The 'Insights' feature analyses your data, detects unusual changes/emerging trends and notifies you automatically of these changes with a dedicated dashboard. For example, insights can point out that a certain landing page is performing better than normal.
Smart Goals, Smart Lists, Session Quality and Conversion Probability are powered by User and Conversion Modelling, which uses machine-learning artificial intelligence to model user behaviour and can be used to build audiences.
The features of these adaptive, machine-learning systems will help businesses track their results in the current economic climate and predict how customers may respond to changes in the future.
Future-proof:
The latest version of Google Analytics features cross-device tracking and has been rebuilt on a new architecture, enabling users to collect information about customers' online journeys across devices without the need for cookies or tracking IDs.
Google Analytics 4 is easier to use with a dedicated events module. The interface allows users to create and edit events without requiring modified Analytics code or the gtag.js script enabling you to track interactions such as clicks, page scrolls and more.
GA4 also features data streams instead of segments or views used by old Universal Analytics properties. Data streams are real-time events that are sent from the browser to Google Analytics, enabling users to get data about what users do on your site or app in real time.


What's happening with Universal Analytics?
Universal Analytics is a previous version of Google Analytics, which initially set the standard for collecting and organising web data. However, Google has since announced that the tool is obsolete and they will be replacing Universal Analytics with Google Analytics 4 in July 2023. The reason for this is to simplify the user experience and allow GA4 to be more accessible for novice and advanced users alike. 
Universal Analytics was built over ten years ago for a generation of online measurements anchored in the desktop web, independent sessions and more easily observable data from cookies. These measurement methodologies are no longer adequate for today's digital landscape. 
To meet the demands of the current digital landscape, Google Analytics 4 is built on a modern architecture which supports mobile devices, cross-device tracking, increased privacy protection and data collection from non-browser applications such as JavaScript frameworks. 
You can continue to use and collect data in your Universal Analytics properties until July 2023. After that time, Google will no longer process Universal Analytics properties.


When should I switch to Google Analytics 4?
The introduction of Google Analytics 4 signals a shift toward the future of e-commerce; its ability to analyse data across all platforms is a trend that will continue to develop. This new upgrade incorporates machine-learning technology, which has barely scratched the surface of what it is capable of achieving in the coming years. 
Although the transition from Universal Analytics to GA4 will be costly in terms of time and resources, any company that makes the switch now will reap the benefits of being ahead of the curve when Universal Analytics is replaced with GA4 in July 2023.