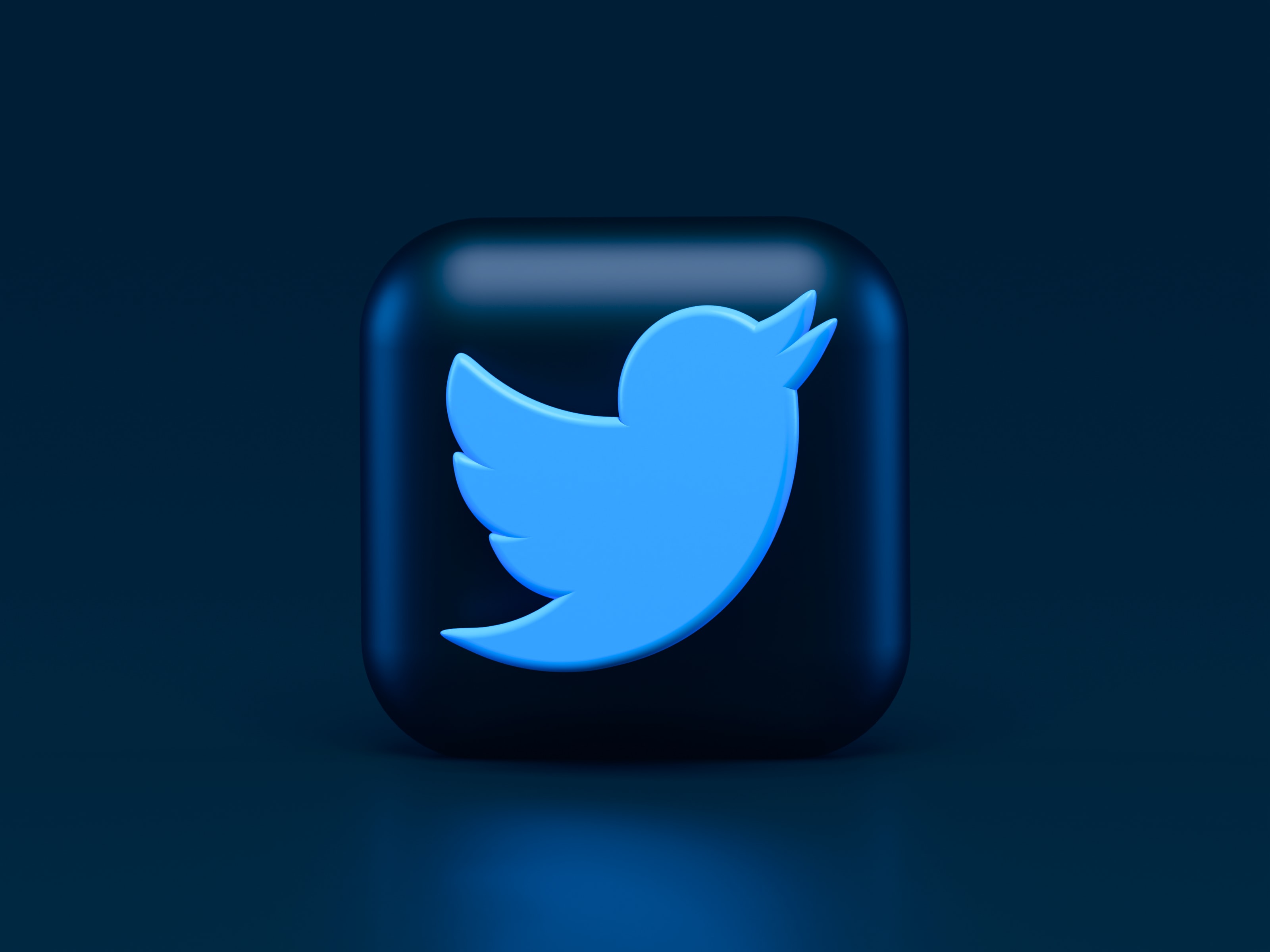 Brand Twitter is a funny place. Brands are a lot less professional than you'd expect and seem to love to make the occasional joke or reply you'd expect someone to be fired over on a platform like LinkedIn. It's a great way for brands to connect with their audience in a way they can't really do anywhere else, and give their audience the personalised and meaningful experience they want if some of the posts can be considered meaningful anyway. Here are our top picks for Brand Twitter accounts we love… 


Ryanair 
Kicking off the list is Ryanair. Sassy might not be what you'd use to describe an airline but one look at their Twitter and you'd understand what we mean. Ryanair's content manages to not just come off as funny, it's a standard for all the brands failing at the Twitter game, just take a look at these tweets: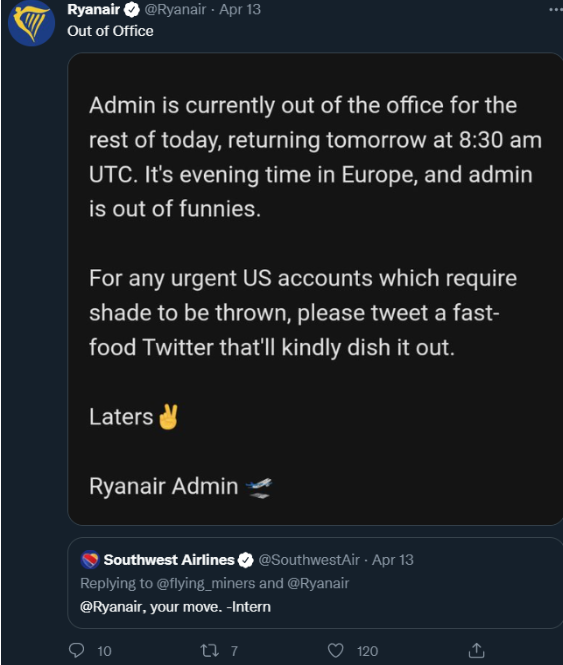 They're funny, relatable and perfect for the Millennial and Gen Z audience that dominates Twitter. If you want some laughs check out their TikTok too.


Innocent Drinks
Innocent drinks just get it. They're relatable, funny and not afraid to poke a bit of fun at themselves. Just check out their easter post: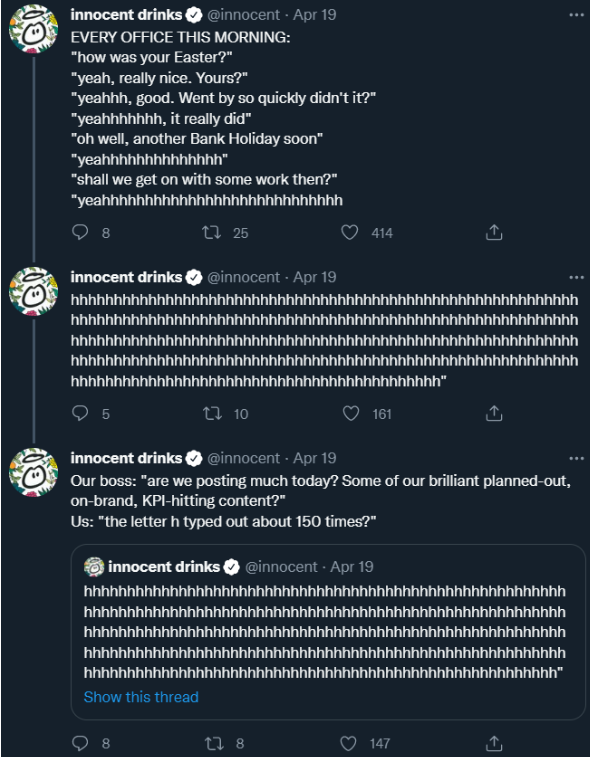 If you're looking for laughs they're definitely worth the follow. Their facebook provides some much-needed pet posts too and they aren't shy about interacting with customers and brands. They also do a lot of good for charity and the planet so are a brand worth at least following.
KFC UK
KFC understands Twitter. From football tweets poking fun at Manchester United to their take on what Elon Musk should have spent his $44 billion on, instead of his recent buyout of Twitter. The brand understands what its audience wants, and is more than happy to throw some shade while they do their thing. Take a look at our favourite recent tweets from them: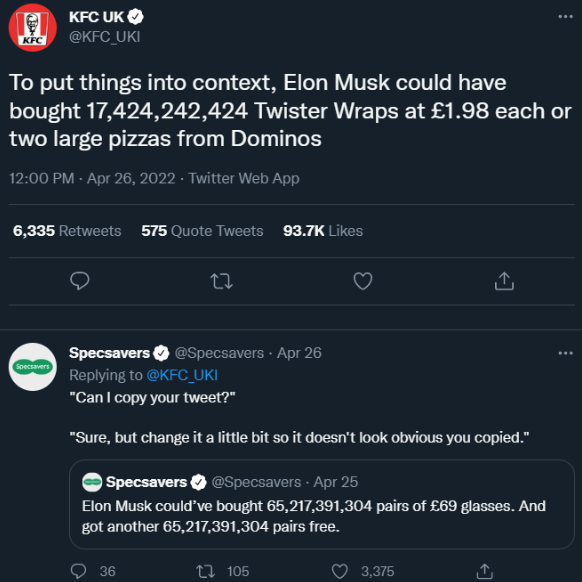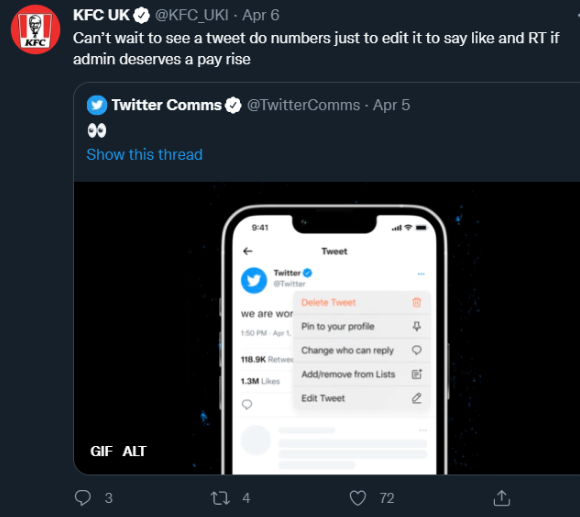 Aldi
Who doesn't love Aldi's social media? From the Cuthbert the caterpillar escapade that quite literally won awards to their genuinely funny tweets and replies. The team over at Aldi are absolutely smashing twitter and it shows the store has over 600k followers and shows no sign of slowing down any time soon. Here are some of our top picks: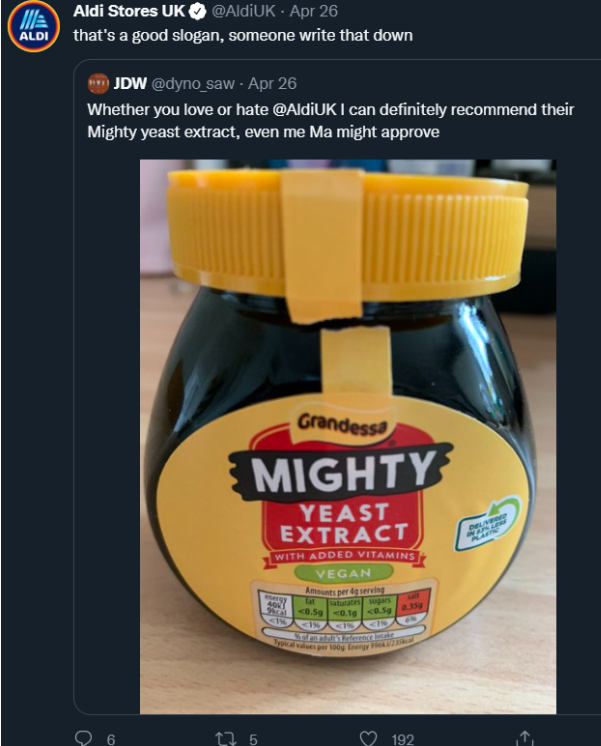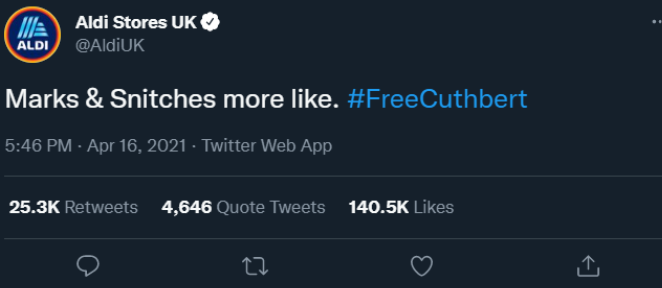 Specsavers
One thing brands love to do on Twitter is interact with each other. You might have noticed Specsavers' reply to KFC earlier. The admin or team over at Specsavers love to poke fun at other brands and make a good eye joke. Here are our recent favourites from Specsavers: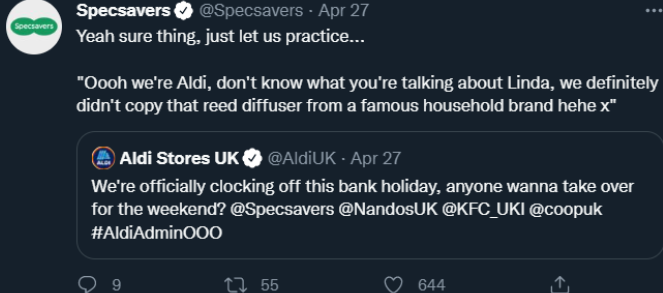 So there you go. Our top picks for brand Twitter accounts that we love. Twitter is a strange social media for businesses, companies don't need to act professional and can definitely push the limits on what a brand should tweet. But it's all for the best our feed would be boring without them. If you want a hand with Twitter and other social media get in touch we'd love to help!