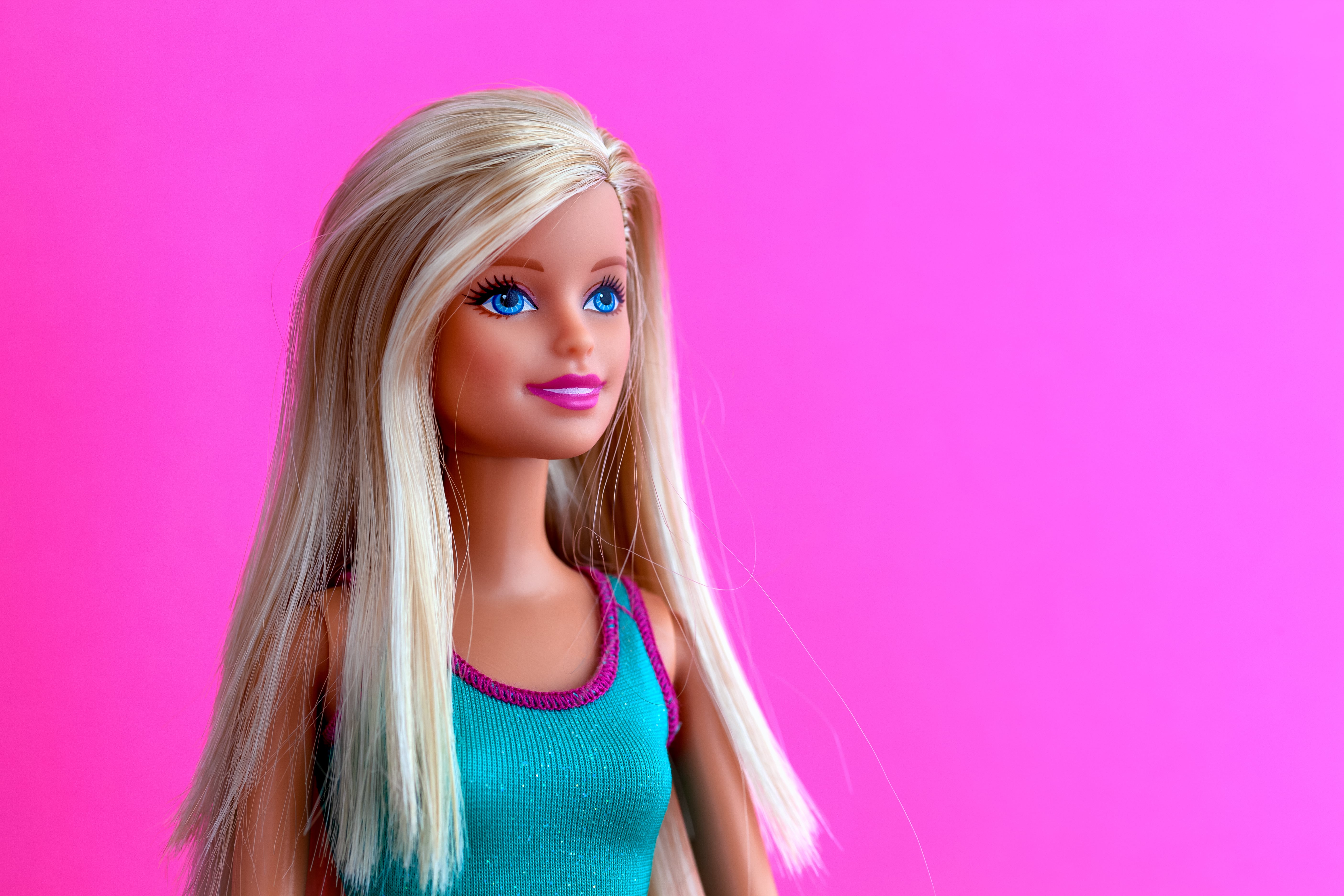 Barbie has painted the world pink! The new Barbie movie directed by Greta Gerwig debuted this past weekend crushing Box Office expectations.
Barbie grossed 18.5 million pounds at the UK-Ireland Box office this weekend and a staggering 337 million dollars globally. With the help of Oppenhiemer that also debuted this weekend, it hosted the fourth biggest collective Box Office turnout in history.
However, this wasn't without the help of the extensive marketing campaign that Barbie brought to the table, possibly one of the most extensive and impressive marketing campaigns in recent history.
Barbie Pink
Pink very easily became the colour of the movie, which resonated with the culture of the movie early into the process. Not only does it help create a sense of girl-power but it also helps make the film easily identifiable, with the Barbie brand even having its own pantone colour.
We saw the effect of this, when billboards were released featuring a pink square with nothing else but the release date, despite no headline or visual, we all knew exactly what it meant. Of course, this is something that may have never been achieved if it was for the dolls 60 year history, however it was effective nonetheless.
X Barbie Collaborations
With numerous brands collaborating with Barbie, they can be described as the hottest brand partner of the year. You name it, you bet there's a collaboration.
Want to build your own dream house? Ruggable have released a collection of rugs and doormats featuring some of the iconic prints and logos of Barbie, which you can pair with Joybirds Barbie furniture range. Add Hometicks, Dreamhouse candle as well as Dragon Glassware's Barbie themed mugs, coasters and glasses and you almost have your own Dreamhouse. However if that's too much effort you can book and stay in Barbie's Malibu Dreamhouse on Airbnb. 
But it doesn't stop there Barbie merchandise can be found in the shape of heels, pool floats, hair accessories, dog clothes, Crocs, lemonade, froyo and rollerskates alongside many more. Even adventuring into brands that are not stereotypically linked to Barbie, this includes Hotwheels who have released Barbie's corvette, Xbox who have created a Barbie Series S Console that one lucky person will win and Burger King Brazil with their hot pink burger combo meal.
With roughly 100 partners, some due to licensing deals with Mattel whilst others were brands wanting to be a small part of the movie, overall it is estimated that these are worth at least 70 million dollars to Warner. Bros and Mattel. 
Barbie's first look
The releases of images and trailers on the run up of the movie premiering, suggested the success Barbie may achieve. With the movie achieving new levels of engagement in the culture.
The first look was released at CineamCon in 2022, a singular image of Barbie in her Corvette and Barbie Land, a moment that took life of its own. Another occasion that showcased this was when paparazzi images were released online of Margot Robbie and Ryan Gosling shooting in Santa Monica, something that the marketing team knew would hit the media but allowed them to see the material electrify the culture.
The movie posters created to introduce you to the main cast of Barbie was another aspect of the campaign that immediately went viral bringing more visibility to the movie. Not long after a Barbie Selfie Generator was created allowing you to become an instant Barbie or Ken on a movie poster even using your own image. This became so popular you couldn't scroll on your feed without seeing a recreation of one of these posters. 
Despite using a breadcrumb strategy giving little elements to stimulate curiosity and create conversation, we began to see Barbie organically take over our screens on Tiktok, the clips that had been released in trailers allowed multiple trends to take over the app using sound bites. On top of the "Barbenheimer" phenomenon that created a series of memes based on the difference of the two movies and encouraging people to watch both on the same day. 

Real life Barbie and Ken
Another aspect that took the media by storm was the outfits both Margot Robbie and Ryan Gosling continued to wear throughout the press and premiere events for the film. We have witnessed Robbie live her last few weeks wearing nothing but pink.
However it was her recreations of some of the most iconic Barbie looks, reminding us of the extensive Barbie history. Starting off with polkadot, references to pink and fabulous Barbie expanded to stripes days later, referencing the swimsuit from the original Barbie. However it was her premiere looks that took the media by storm, With day to night, Solo in the Spotlight and Enchanted Evening Barbie being the 3 main references that sent people wild.
Ryan Gosling also got involved in the fun often seen wearing pastel colour suits giving us that Kenergy! However fans hit twitter after he attended CineamCon 2023 wearing a t-shirt with Greta Gerwig's name in the iconic Barbie font alongside a pink bomber jacket. 
Overall Barbie has had an extensive history with people who felt as though Barbie wasn't for them. However with the use of advertisement put into place, it has been made clear that this film is for everyone to enjoy. 
The marketing campaign that has been created for this movie is one that definitely won't be forgotten and will be highly difficult to upstage due to the range of marketing brought to the table, however simple or effective it is.