SURGE LONDON
FULL SERVICE DIGITAL AGENCY BASED IN LONDON


Shoreditch has been a hub for London's creative industries for decades, and our space is designed to honour that tradition. Our own dedicated space in our Shoreditch Exchange location boasts an inspiring design and fresh interiors that reflect the energy and creativity of the neighbourhood. With a comfortable and welcoming atmosphere, it's the perfect place for innovators of all types to gather, collaborate and create. The location is easily accessible with excellent transport links, making it convenient for both our team and clients to get to. Our space is equipped with state-of-the-art technology, resources and amenities, ensuring that we can offer our clients the best possible service and support.


Our location in Shoreditch is also surrounded by popular attractions such as Boxpark, Shoreditch House, The Red Lion, and The Stags Head, which keep the energy in the area flowing. They also offer plenty of options for midday outings and after-work socialising. Boxpark is a popular destination for street food and shopping, Shoreditch House is a trendy members-only club, The Red Lion is a historic pub, and The Stags Head is a traditional pub with a lively atmosphere. These nearby attractions provide an opportunity to take a break from work, unwind, and enjoy the vibrant atmosphere of the neighbourhood. Additionally, the area also has a variety of restaurants, cafes and bars that cater to different tastes, which is perfect for entertaining clients or team-building activities.
HOW TO FIND US
Located in the heart of Shoreditch, our office is easy to find and conveniently accessible by various modes of transportation. It's only a 5-minute walk from Hoxton Station and a 15-minute walk from Liverpool Street Station, making it a breeze to reach via public transportation. The office is also just off the A10 road, making it a great option for those who prefer to drive. We even have bike storage available, catering to those who prefer to cycle. Our prime location in the bustling and creative district of Shoreditch places us at the centre of London's innovation and inspiration.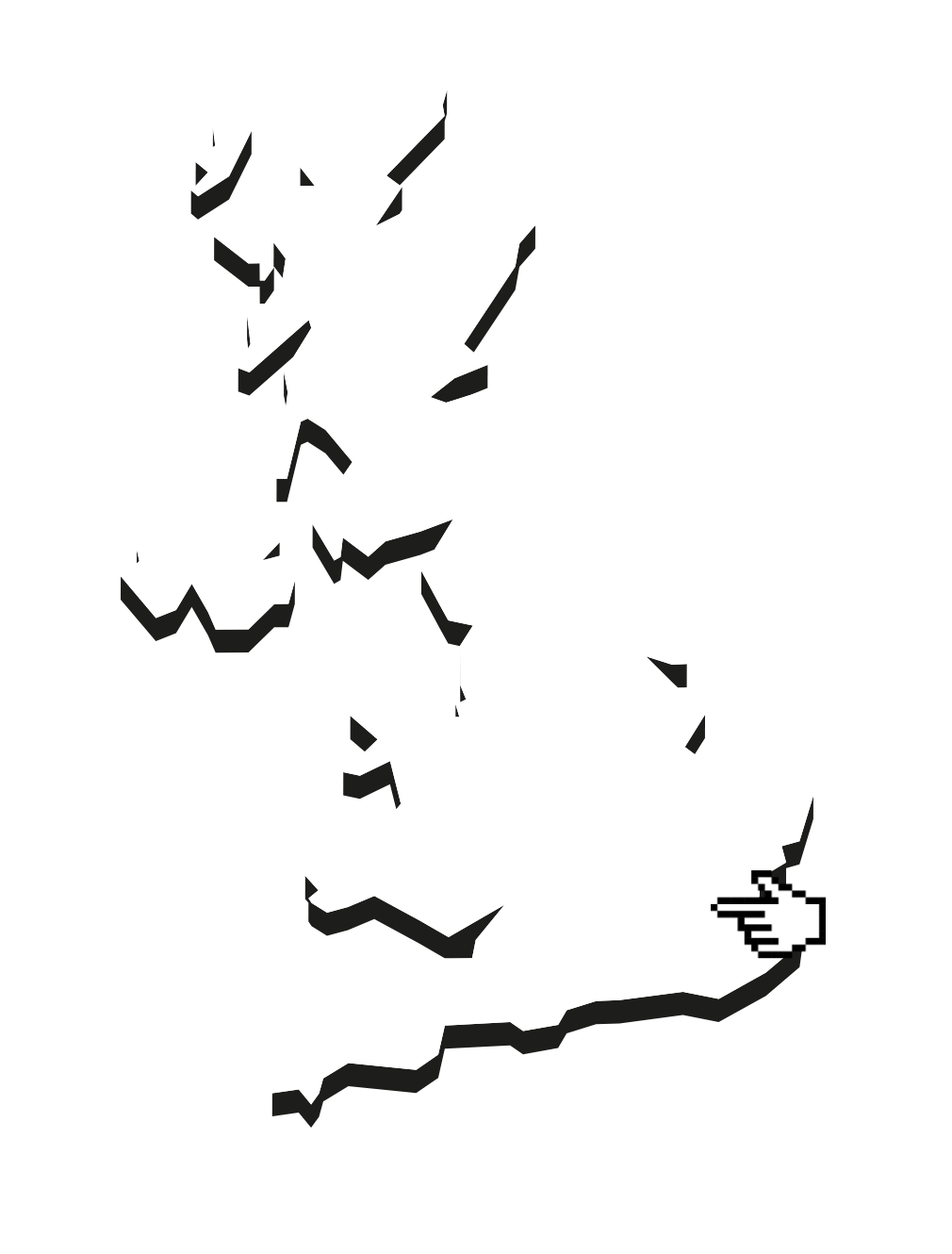 Frequently Asked Questions
I want to become a part of your team! Do you hire?
Yes, we are always on the lookout for talented and passionate individuals to join our full service agency. As a business that is dedicated to crafting and delivering exceptional services, we value individuals who share our passion for strategic thinking and creating impactful, rewarding work. Together, we can push the boundaries of design, marketing, and development and make a lasting impact in the industry. So, if you're ready to take your career to the next level and be a part of a dynamic team, we would love to hear from you.
What services does Surge provide?
Surge is a full service agency that offers a variety of services, such as digital marketing, web design, SEO, PR, graphic design, Google Ads and social media management to businesses of all sizes. Our team of experts work together to provide tailored solutions to meet the specific needs of clients at every stage of their development, including website creation and launch, SEO implementation, growth planning, and social media management.
Why partner with Surge?
As a dynamic and ambitious midsize team, Surge stands out with its innovative ideas and willingness to take on new opportunities. We are committed to delivering exceptional results while upholding high standards of ethics and transparency. Our priority is building strong, trustworthy relationships with all leads involved in our projects. We believe every project, big or small, is important and by choosing to work with us, you'll be partnering with a team that is passionate about your success.
Where can I post a review of Surge?
You can post a review of Surge on our dedicated Trustpilot page. Trustpilot is an independent platform where customers can leave honest and unbiased reviews about their experience with a company. You can also post reviews on other platforms such as Google, Facebook, and LinkedIn. Your feedback is important to us and helps us to improve our services and continue to provide the best possible experience for our clients. 
How long has Surge been in business?
Surge first began operating in 2011 as a specialised agency for SEM and SEO clients. Since then, it has expanded, rebranded, and broadened its expertise to become a full-service digital agency that provides a wide range of services to its clients.
Can Surge still help my business if it is not located in London?
Location is not an issue for us. We have clients from all over the world and are able to adapt to their needs, whether that means in-person or virtual meetings. Regardless of where your business is located, our team is committed to providing exceptional service and support.
How will Surge strive to understand my business?
We aim to provide customised solutions that meet the specific needs of your business. To do this, we take the time to thoroughly understand your business, its current state and goals, before developing a strategy. Our team of experts will work closely with you to identify challenges and opportunities for growth. We offer a wide range of digital services, including website design and development, digital marketing, and eCommerce solutions, to help you achieve your business objectives. We will work with you to find the perfect combination of services to support your business's success in the digital arena. We take pride in truly understanding your business, which enables us to provide the necessary support and resources for it to thrive.
How big is the current team at Surge HQ?
The team's current size at Surge HQ is around 20 employees. This includes a diverse group of professionals with expertise in various areas such as marketing, design, development and project management. The team is dedicated to providing the highest quality of service to our clients and is continuously expanding to meet the ever-changing demands of the digital industry.